Shop All Appliances
Shop Top Brands
*Present the letter obtained at a The Home Depot store within 30 days of your account opening date to be eligible for a $20 discount on a single-receipt, in-store purchase of $20 up to $499.99 (excluding taxes), or a $50 discount on a single-receipt, in-store purchase of $500 up to $999.99 (excluding taxes), or a $100 discount on a single-receipt, in-store purchase of $1,000 or more (excluding taxes) made with your The Home Depot Consumer Credit Card, The Home Depot Commercial Revolving Card or The Home Depot Commercial Account at a The Home Depot store in Canada. PRESENT TO CASHIER AT TIME OF PURCHASE TO RECEIVE DISCOUNT. Cashier will redeem the offer by scanning the barcode on the letter presented in-store within 30 days of account opening. Limited time offer is for new accounts opened in-store and subject to credit approval.

**Excluding taxes. Single-receipt purchase only. Offer not valid on Special Order Wire, homedepot.ca transactions, The Home Depot Gift Cards or certificates, Home Services, delivery charges, warranties, and prior purchases. Not negotiable, transferable or redeemable for cash and cannot be used to make payments on any Home Depot Credit Card accounts. No copies or mechanical reproduction will be accepted.

Offer may be modified or withdrawn at any time without notice. Void where prohibited.
* For a limited time, the Government of Canada Energy Rebate Savings Program is offering up to 25% off select ENERGY STAR® products sold in-store to Ontario residents only. Maximum $500 off per eligible item, excluding tankless condensing water heaters and ductless mini split indoor units which are eligible for up to $1,000 per item. Rebate is deducted from the current ticketed price less applicable discounts and promotions ("Purchase Price"), after taxes are applied to the Purchase Price. Rebate not applicable to delivery and haul-away fees. Rebate is not available on purchases made or delivered outside of Ontario. Offer expires on the earlier of: (1) the date government funding to Home Depot Canada Inc. is exhausted; (2) the date the Government of Canada terminates the Program; or (3) September 30, 2020. See homedepot.ca/en/home/promotions-and-offers/rebates/ontario.html for Program Terms and Conditions and a list of participating Home Depot stores and eligible products. PE918391

Home Appliances to Simplify Your Life
Household appliances are designed to make easy work of life's everyday chores. The Home Depot is your best destination for small and major appliances in Canada. We have everything from microwave ovens to appliance sets from top brands. Size, brand, finish, and energy efficiency are just a few key factors to selecting the appliances that best suit your needs.

Essential Kitchen Appliances
Cooking three meals a day is infinitely easier when you outfit your kitchen with top-quality appliances that combine function and style. Making sure that all your kitchen appliances feature the same finish will help provide a cohesive style for your kitchen (e.g. all stainless steel appliances, black appliances or white appliances). Save money with kitchen appliance packages that offer a discount when you buy a refrigerator, range and microwave, for example. There are a few appliances that are essential to every efficient kitchen, including:
•  Refrigerators
•  Ranges
•  Dishwashers
•  Microwaves
•  Range hoods

Appliance Parts
The Home Depot carries a variety of appliance parts including dishwasher parts, washing machine parts, stove parts, refrigerator parts and more to keep your appliances working at their best.
You can also stock up on all the essentials like water dispenser filters and range hood replacement filters or get add-ons like washing machine pedestals and laundry machine stacking kits for added convenience.
Laundry Appliances
Keeping your clothes clean and looking like new is easy when you have an efficient washer and dryer in your laundry room. If your family creates a lot of dirty laundry, consider purchasing an energy-efficient model designed to provide all the functionality while using less electricity and water. When you have a compact laundry area, unitized washers and dryers make a great solution. Their stacked design makes it easy to fit them into a standard closet.
Small Appliances Big on Convenience
Sometimes it's the smallest appliances that make the biggest impact in your everyday life. Vacuum cleaners help to prolong the life of your floors and keep your home clean. When it comes to the kitchen, there are a few small appliances that make a big difference:
•  Coffee makers
•  Slow cookers
•  Blenders
•  Juicers
•  Toasters
•  Electric mixers
•  Wine coolers
•  Food processors

Appliances for Heating & Cooling the Home
Keeping your home warm in the winter and cool in the summer is essential to your comfort. You need a heating and cooling system designed to accommodate the layout and square footage of your home. The professionals at The Home Depot can help you determine the type of unit that meets your specific needs and arrange for proper installation. When you're looking for appliances in Canada, The Home Depot offers the name brands you trust at affordable prices. 
Related Products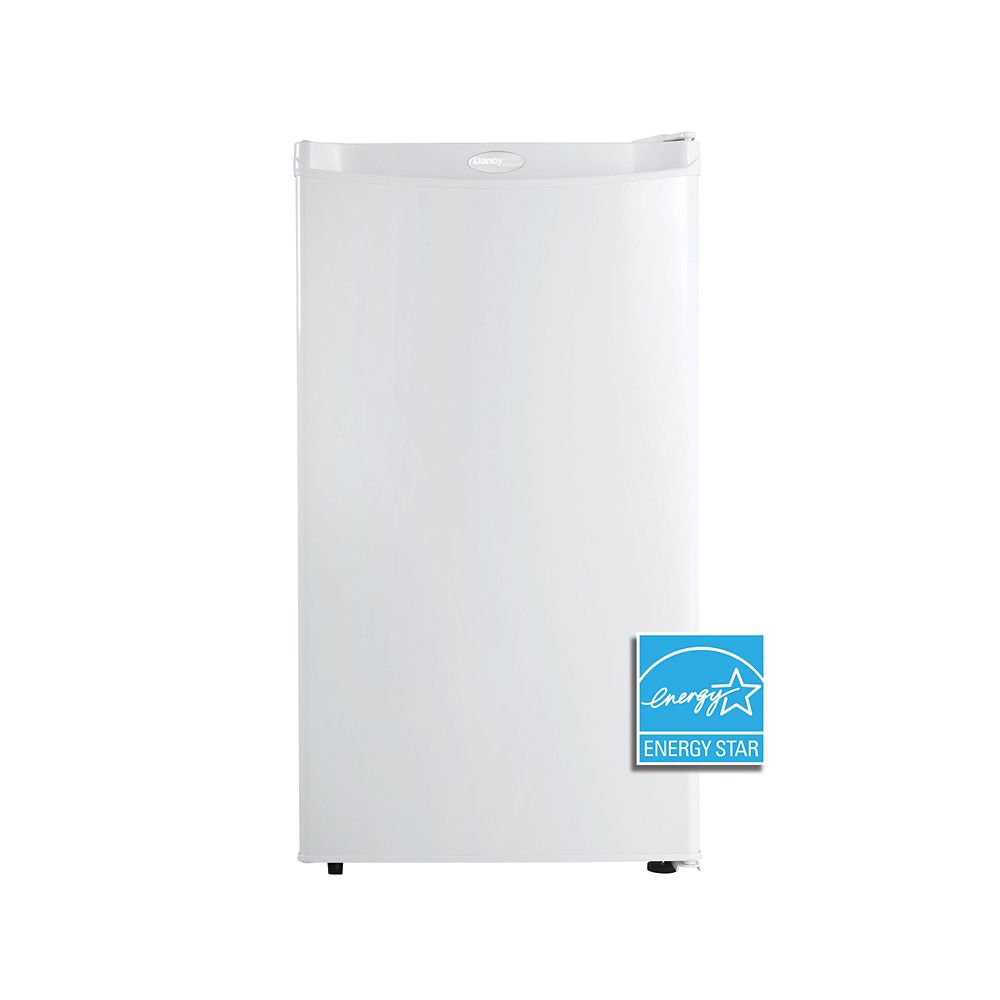 Ideal for lunchrooms, small kitchens, wet bars and ...
Ideal for lunchrooms, small kitchens, wet bars and dorm rooms, this compact refrigerator from Danby can be adjusted to the same height as your rooms countertop. It comes with a full-width freezer section for frozen foods, easy-to-use temperature controls and the patented CanStor beverage dispenser system. Best part? You won't ...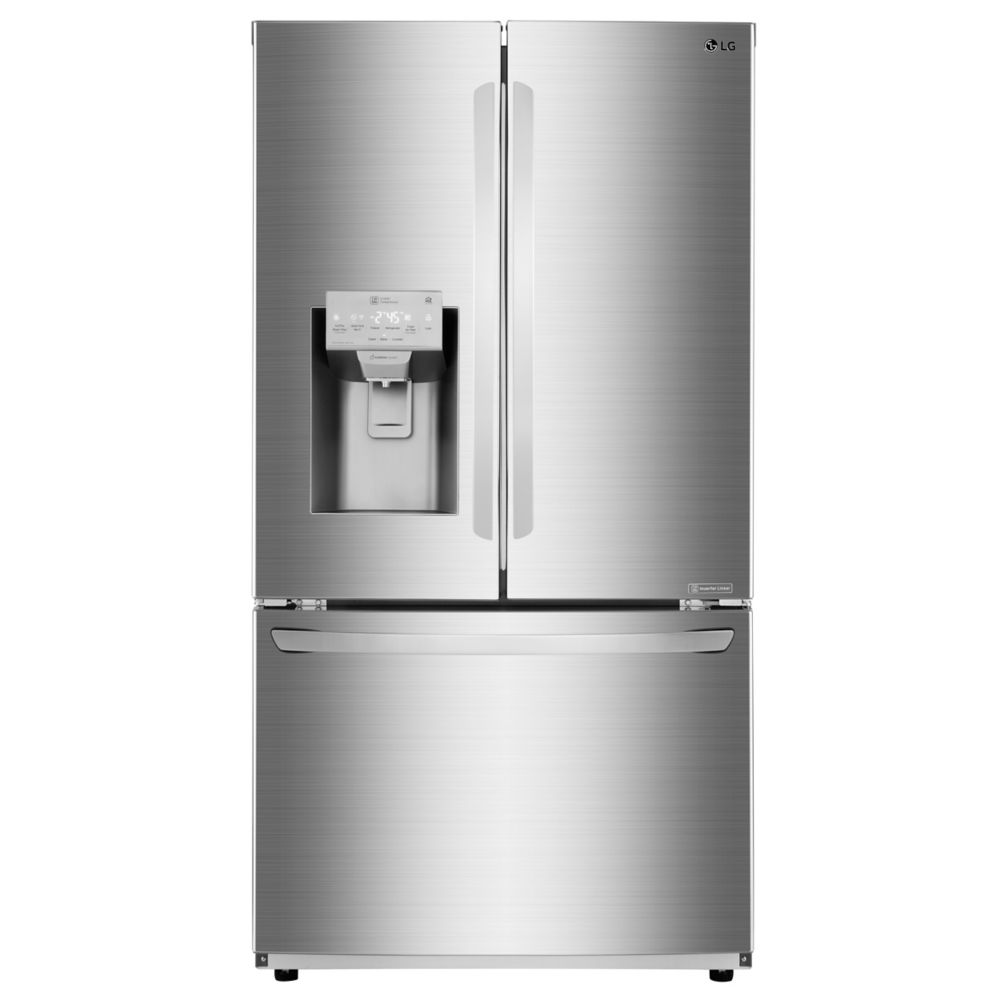 This LG 3-door refrigerator boasts an impressive 28 ...
This LG 3-door refrigerator boasts an impressive 28 cu. ft. capacity to store more food and comes loaded with features to help keep it all fresh. Combined with the smart cooling system enabled by LG's exclusive Inverter Linear Compressor, your food will stay fresher, longer. You'll also enjoy the high ...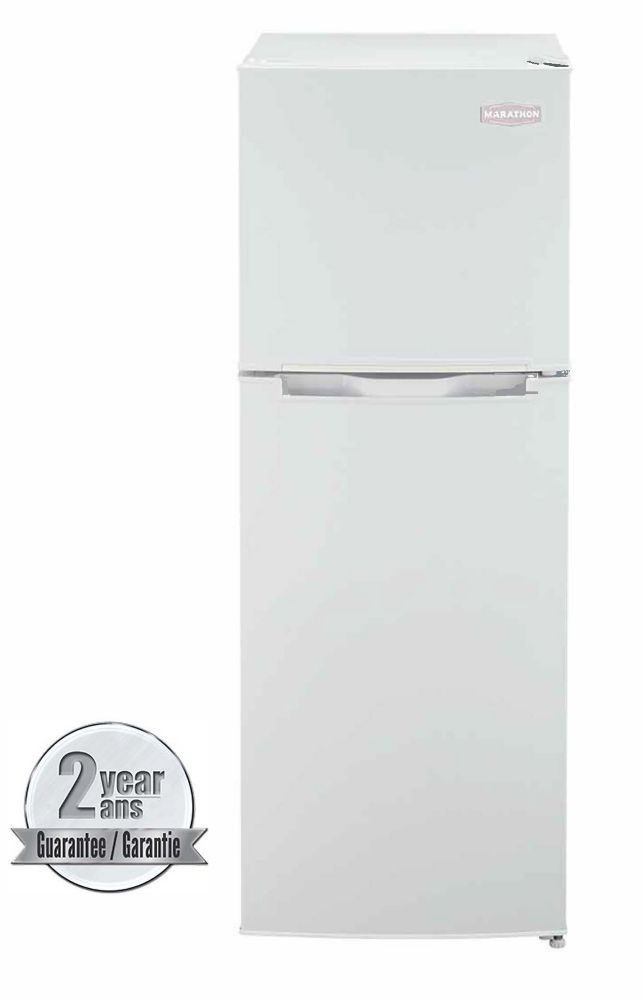 You get the full functionality of a full-sized ...
You get the full functionality of a full-sized refrigerator all within a compact size that fits anywhere. This stunning white EnergyStar approved 4.8 cu.ft. Top mount features include 1.5 full tempered glass shelves, 2 versatile ½ shelves for flexible storage of larger items, adjustable door rail storage, a vegetable crisper ...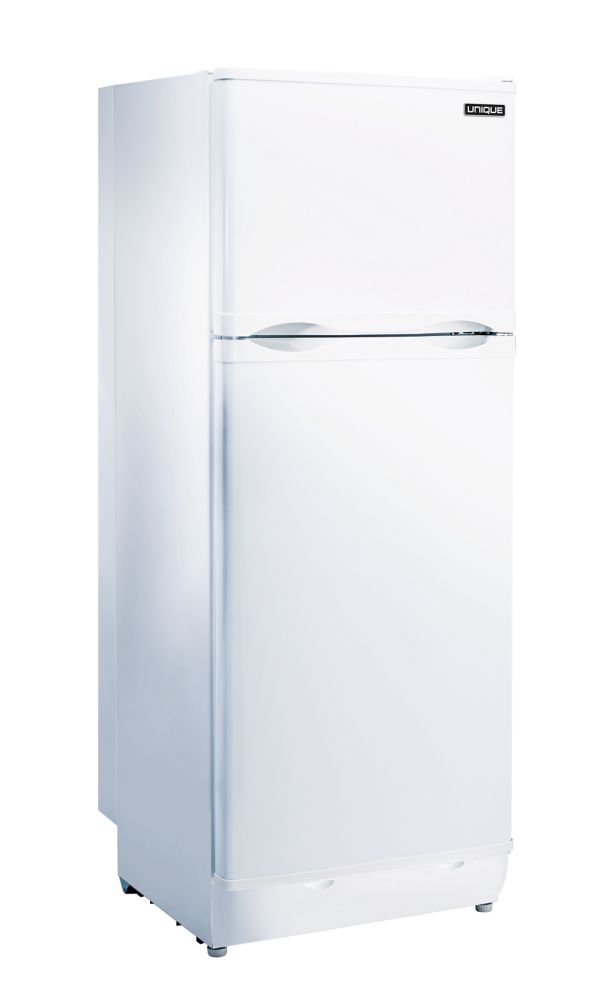 A dependable family favourite, perfectly sized for a ...
A dependable family favourite, perfectly sized for a week or more at the cottage thanks to its generous fridge and 59.5 L (2.1 ft.3) freezer. It features a spacious, modern interior with glass shelves, a large crisper and battery operated light. CSA certified for Canada and dual powered, this fridge ...