The Right Fasteners for Every Project
Whether you're doing a few honey-do projects around the house or do construction projects for a living, having the right fasteners on hand is essential to the quality of the finished project. The Home Depot provides a huge selection of fasteners by the top name brands you trust. Outfit your tool kit with a wide range of everyday fasteners and you'll be ready to complete any project that pops up.
Stocking Up on Essential Fasteners
Every homeowner, hobbyist, and professional contractor requires a full range of essential fasteners to complete projects in a refined, durable, and quality manner. These classic fasteners come in a full range of size and finish options, making it easy to find the ideal ones for every application. Whether you're outfitting your toolbox for the first time or just ensuring you have all the essentials currently in stock, this list of essential fasteners acts as a great starting guide:
Tools & Fasteners for Everyday Household Projects
Decorating your home means hanging pictures, mounting wall hooks, installing bathroom hardware, and installing curtain rods over windows. These everyday projects are easy to accomplish with a few standard tools and a variety of fasteners. In addition to stocking up on nails, screws, and wall anchors, make sure your toolbox includes:
Level
Hammer
Wrenches
Power Drill
Stud Finder
Screwdrivers
Measuring Tape
Starter Kits for the New Homeowner
Every homeowner needs a complete set of tools and fasteners to tackle those home projects, but purchasing everything for the first time can be daunting. Check out the many fastener kits and tool kits to find the ones you need for your decorating needs. These kits provide a wide range of fasteners in smaller quantities. They often come in a convenient carry case that organizes the components into small cubbies. Once you use all of one product, look for just that item to refill your kit.
Hanging your photos and mirrors on the wall is all about having the proper hardware. Picture hooks are designed to drive in nails at an angle, making them strong enough to support your artwork, even without a stud. Purchase a complete picture hanging set and enjoy all the fasteners you need in one compact kit. Some picture-hanging essentials include:
•  Nails
•  Level
•  Picture Hooks
•  Wall Anchors
•  Sawtooth kits
•  Picture Hanging Wire
When you want to adhere something to the wall but don't want to cause permanent damage, removable hook and loop fasteners make a great choice. These no-damage fasteners can adhere to walls, cabinets, shelves, and more. Removable hook and loop fasteners are also a wonderful solution for hanging your Halloween and Christmas decorations.
When you're looking for a more permanent solution, check out the collection of industrial hook and loop fasteners with permanent adhesive. These heavier duty options are great for adhering cushions onto your outdoor furniture, storage racks onto the wall, and curtains in front of a vanity opening. Consider how you're going to use the product and make sure the package you select is rated for the proper weight limit.
Related Products
Choose the Euramax Canada Traditional-Style Gutter System to ...
Choose the Euramax Canada Traditional-Style Gutter System to channel and redirect rainwater runoff to prevent erosion and costly foundation damage. These 1-1/2 in. Galvanized Zinc-Coated Gutter Hook Screws (25-Pack) resist rust making them perfect for use outdoors to secure hooks, drop outlets and joiners to fascia trim. The convenient multi-pack ...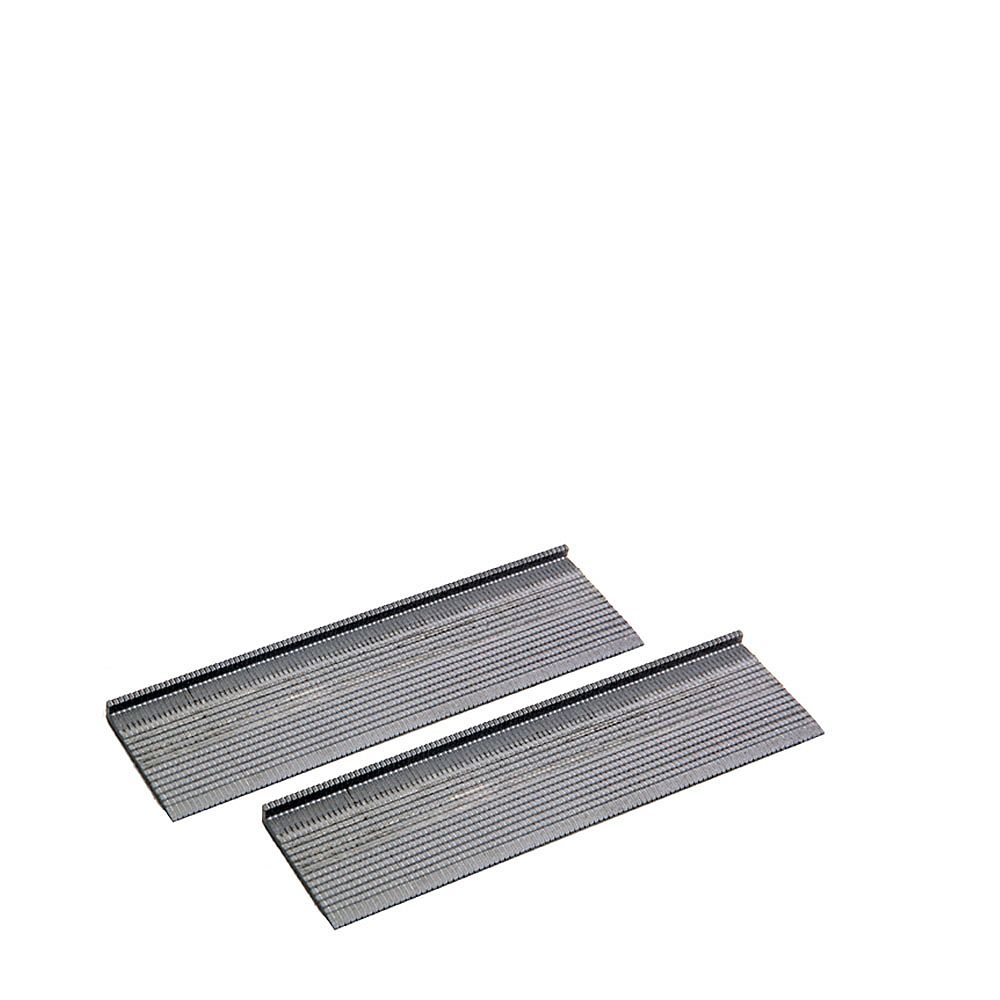 Freeman's 1.5 Inch 18-Gauge L-Cleats are made of ...
Freeman's 1.5 Inch 18-Gauge L-Cleats are made of steel for strength and durability. They feature serrated edges for superior grip to help prevent squeaking floors. These nails fit most 18-gauge L-cleat flooring nailers.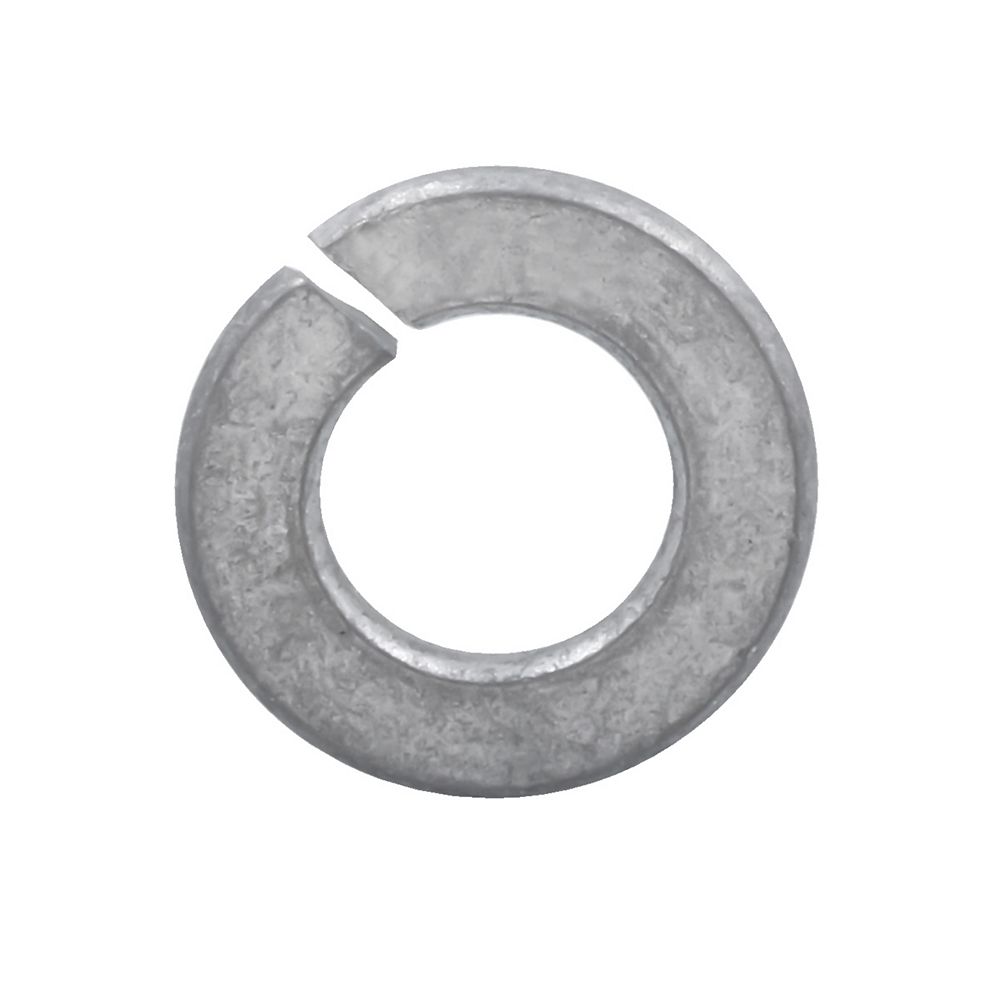 Hot Dipped Galvanized provides one of the highest ...
Hot Dipped Galvanized provides one of the highest degree of corrosion resistance of all mechanically plated fasteners. Ideal for outdoor applications such as decks, fences, and more.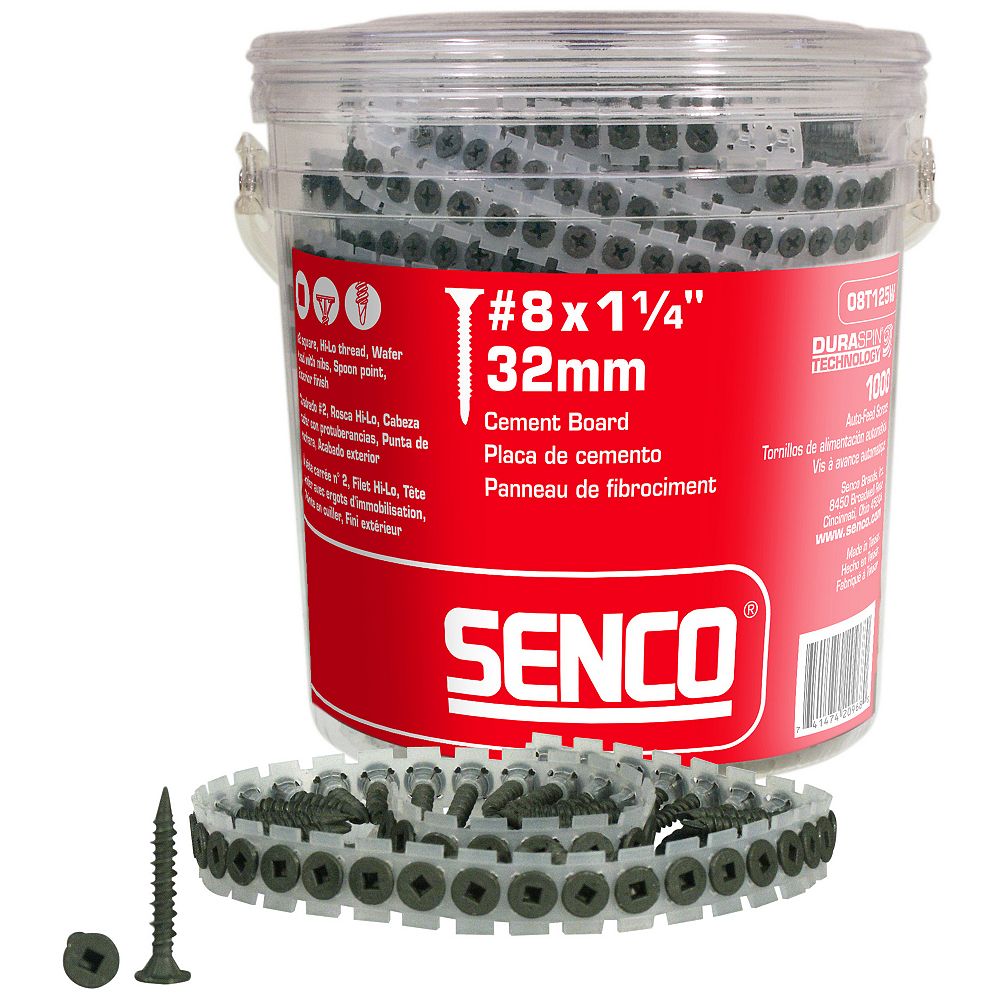 Backed by over 50 years of experience, Senco ...
Backed by over 50 years of experience, Senco delivers only the highest quality fasteners for a broad range of applications. Used in applications such as drywall track, wood furring, hat channel, ceiling grid to concrete.