Vinyl Siding, Metal Siding, Stone Siding & More
Siding, Trim and Accessories
Easily refresh the look of your home with new siding. Siding can make a big impact on the look of your home's exterior as well as adding curb appeal. Choose from our huge selection of siding options for the outside of your home, whether you're replacing old siding or starting from scratch.
Vinyl Siding
When it comes to house siding, vinyl siding is a great option and offering a combination of durability and low maintenance. It's an economical choice and comes in a variety of colours to match or accent any home colour or style. Plus, you'll never need to paint it. Vinyl siding is available in a variety of styles and types including these popular options:
Dutch lap siding – a popular option in vinyl siding that resembles hand carved wood siding with a beveled edge
Board and batten siding – is perfect if you like the look of vertical siding which gives your home a more unique look
Shingle siding – this type of vinyl siding mimics the look of cedar shingles. It boasts a very realistic wood look and adds additional texture to your home's exterior
Fibre Cement Siding
Fibre cement siding is a durable, paint-it-yourself option. This material is resistant to UV damage, rot, fire and is also pest proof, making it an exceptional choice for your home. Fibre cement siding is an eco-friendly option that can imitate masonry or wood and offers a great level of protection in severe weather.  
Stone Veneer Siding 
Looking for something a little more rustic? Why not give exterior stone veneer siding a try? This durable exterior siding gives you the look of textured stone siding, without the need to grout it, so there's less mess and more enjoyment. There are many different faux stone siding patterns and styles to choose from giving you flexibility in your design. River rock siding and ledge stone siding are a few popular stone siding options to choose from and are available as stone panels, flats, trims & corners. 
Other Siding Options
Metal siding is another great option to choose depending on the look you are going for. It is a great option if you want an industrial feel or looking for something specific like shed siding. You can retain the metallic look or even paint it to suit your needs. Go bold by pairing it with natural wood elements for greater contrast and visual interest. You can even try faux brick siding if you love the look of brick but need to cheaper option to achieve the same look.
Whatever look you're going for, there is a type of siding to enhance the appearance of any home. Shop our great selection of stone siding, aluminum siding, composite siding and more at The Home Depot Canada.
Related Products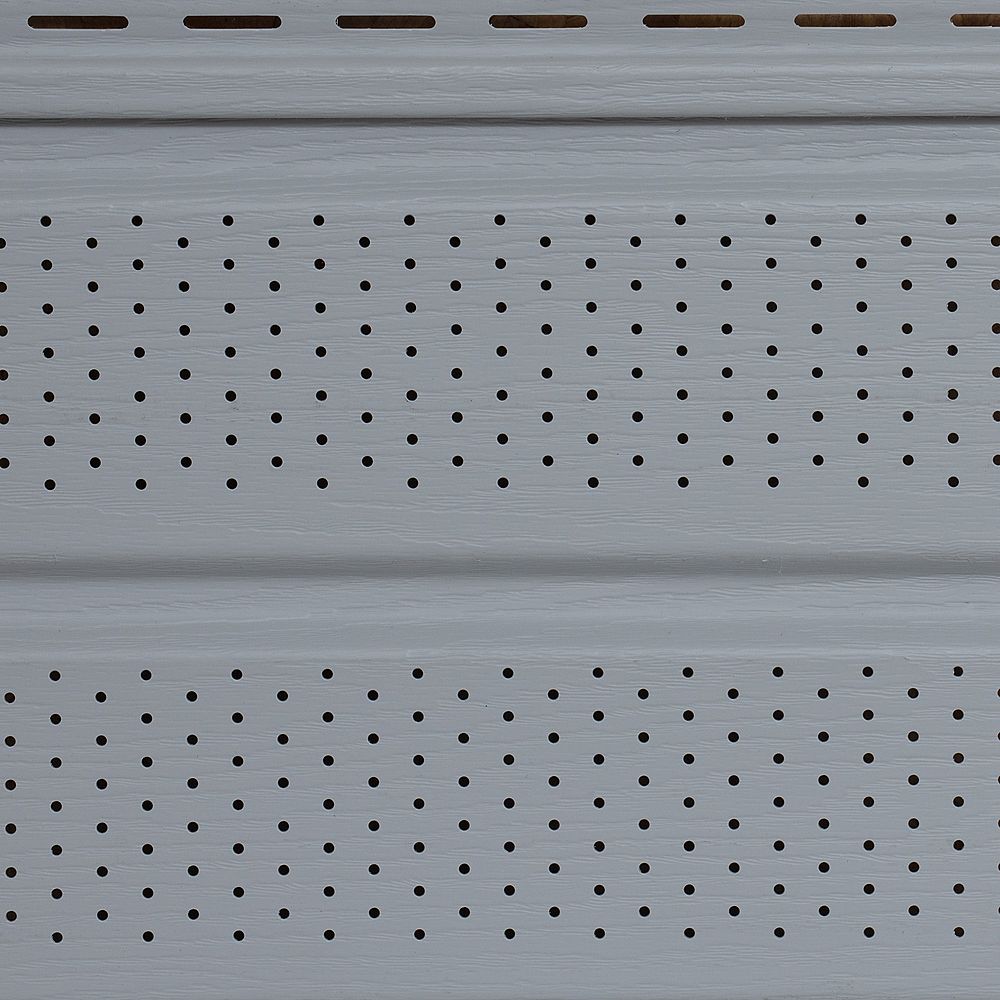 The Solid Vertical Siding D5 Soffit is designed ...
The Solid Vertical Siding D5 Soffit is designed for porch, celing and soffit application.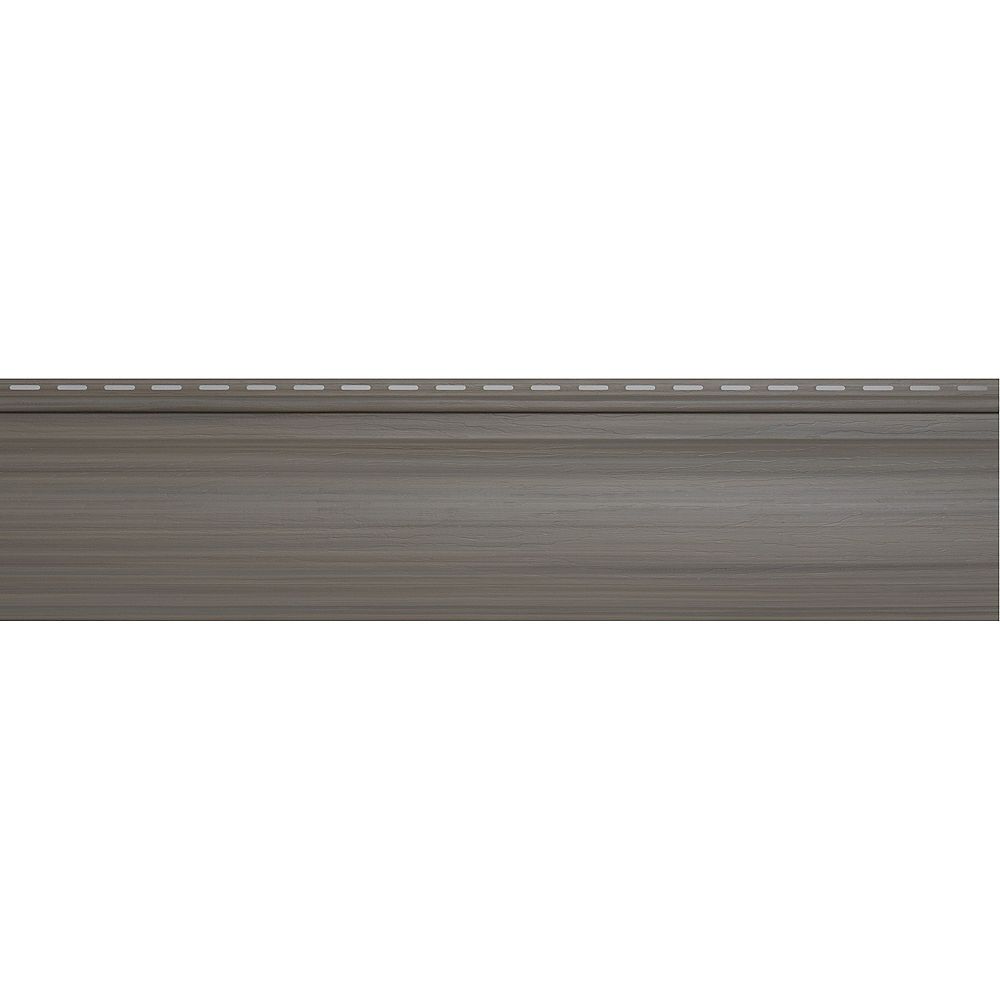 Adirondack log siding wall system has all the ...
Adirondack log siding wall system has all the distinctive warmth, rustic style and beauty of log siding with the strength and durability of vinyl.
The 10" Perforated Woodgrain Double 5" Soffit gives ...
The 10" Perforated Woodgrain Double 5" Soffit gives your home a finished look and virtually eliminates maintenance in those hard-to-reach areas, like under the eaves and over porches.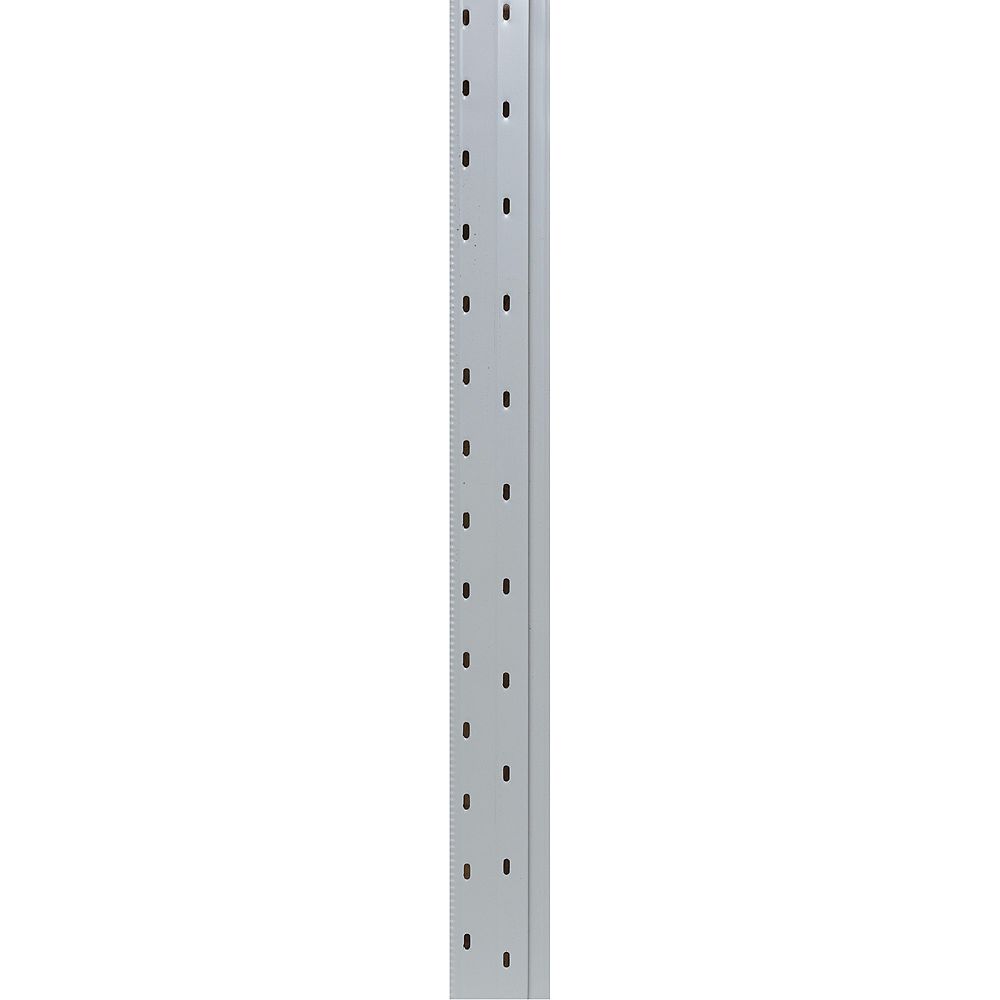 A good finish begins with a good start. ...
A good finish begins with a good start. The TimberCrest® Perfection Shingles metal starter strip is used at the bottom of each side of the home to lock the first course of siding in place.