Bedroom Furniture & Mattresses
Bedroom Furniture Promoting Style and Relaxation
The bedroom should be a restful retreat where you can unwind after a long day. The whole design of the bedroom centers on the bed itself. Selecting the right bed and mattress and dressing it with quality linens will ensure every night can be as comforting as one spent in your favorite boutique hotel.
Choosing a Comfortable Mattress

You will spend on average, eight hours a day laying on your mattress. Take the time to select a mattress designed to maximize comfort while providing the support you need. Take into consideration the size you need, depth of the mattress, firmness and special features such as gel layers for cooling or quilted layers for added softness.
Considerations for Selecting Your Bed
The real style of your room comes in when you select the bed itself. You can keep it simple by choosing a headboard and attaching it to a standard metal frame. For something a little more elaborate, select a full bed frame such as a platform bed, poster bed, sleigh bed or even one with built-in storage. Solid wood beds with a cherry or walnut finish provide a timeless look while upholstered beds offer a softer, more romantic style.
Adding Essential Storage Furniture

The bed was the jumping off point for the style of your space but it doesn't have to stop there. Add valuable clothing storage with dressers, chest of drawers and nightstands. A well-placed armoire can provide a place to conceal a television and cable box until you are ready to use it. If you have a large shoe or linen collection, a storage bench at the foot of the bed can act as a convenient organization solution.
Accessorizing with Personal Style

With all the furniture in place, you can start adding your personality with the personal items and accessories you place around your bedroom. Photos on the wall, collected artwork and decorative boxes offer a fun way to bring in accent colours.
Related Products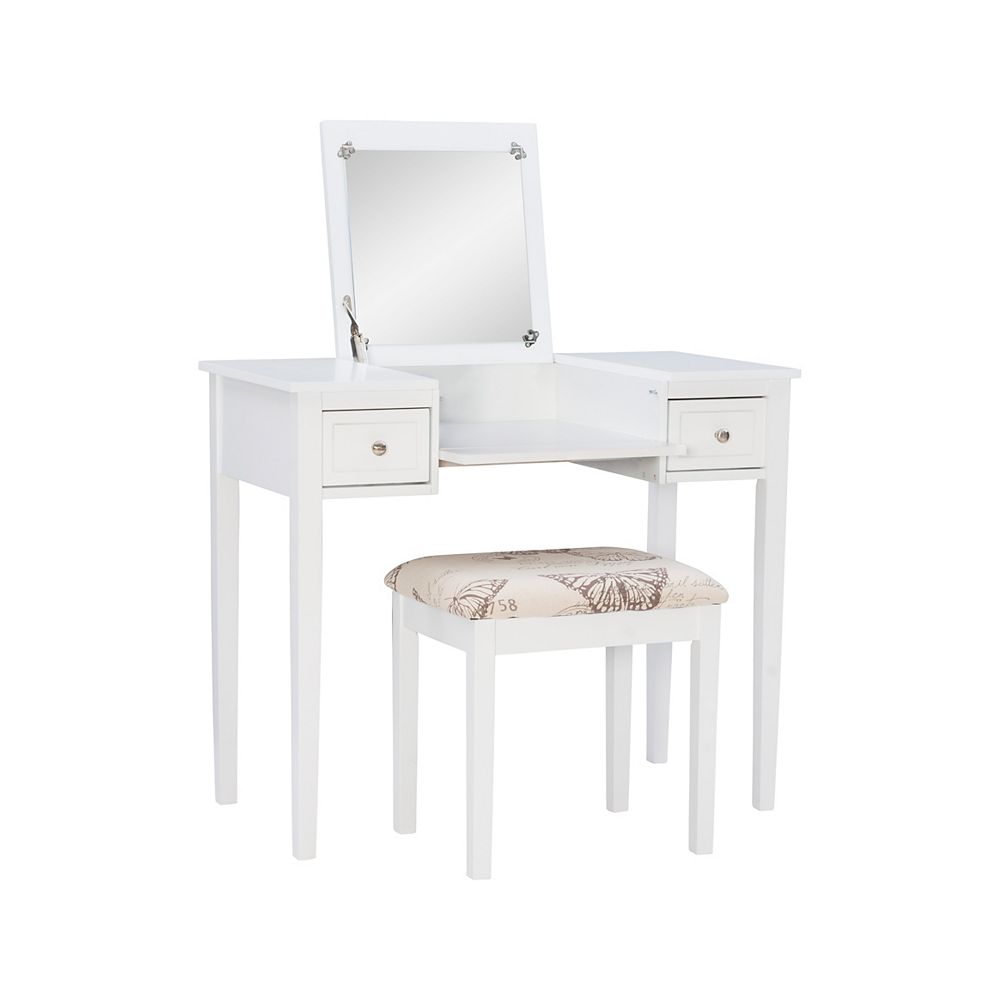 Add style and function to a bedroom or ...
Add style and function to a bedroom or dressing area with the White Butterfly Vanity Set. The vanity features a flip top mirror with a safety stay hinge and generously sized drawers. The spacious table top has room for an array of cosmetic, jewelry and beauty supplies. Flip down front ...
A fuss-free vanity perfect for the minimalist has ...
A fuss-free vanity perfect for the minimalist has arrived, and it is as practical as it is beautifully crafted, with a tribute to modern Scandinavian design. A round mirrored attachment with LED lights ensures all products will be well-applied, while an unassuming drawer opens to reveal brilliant niche storage for ...
Every girl wants her own special spot to ...
Every girl wants her own special spot to practice her beauty regime, and this contemporary style vanity table with mirror will be a stand-out in her bedroom. The smooth white satiny finish gives a fresh feel to a room, with a spacious tabletop to place a hairbrush, makeup, or special ...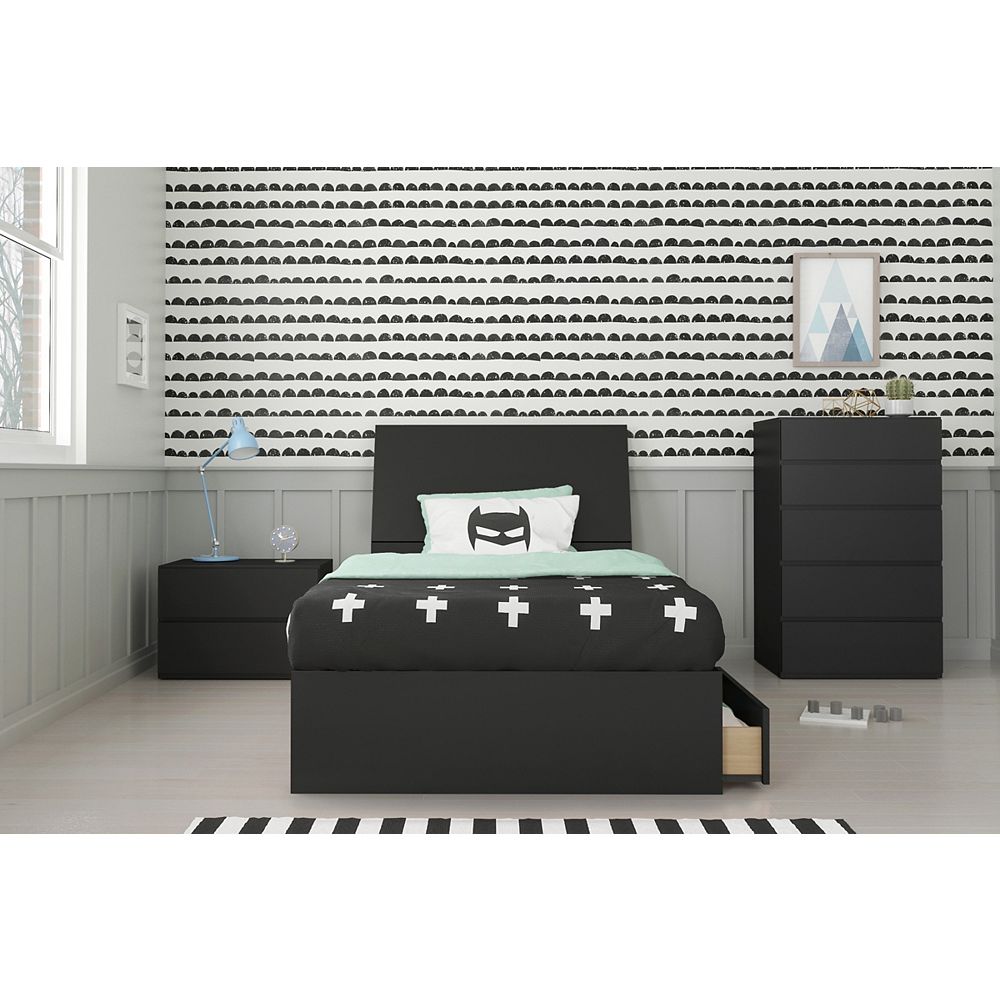 Perfect with its pure lines and all-black finish, ...
Perfect with its pure lines and all-black finish, the Epik collection gives a timeless and peaceful ambiance to your room. Epik is available with a choice of twin, full or queen size beds and matching headboards. This bedroom collection bundle is perfect with its modern & contemporary finish that makes ...