Shop Garage Storage & Organization
Get organized with garage cabinets, wall hooks, track systems and more.
Shop Shelving Units & Organization
Storage shelves, utility carts, racking and more will help give you a place for all of your tools.
Shop Closet Storage & Organization
Closet organizers, clothes racks, hangers and other storage items will help you keep everything in order.
Shop Quick & Easy Storage Solutions
Quickly store your items with totes, shoe racks and other great storage accessories.
Achieve Ultimate Storage & Organization in Your Home
Having a clean, tidy home is all about having the right storage solutions for every space. Something as simple as a storage boxes or as elaborate as a complete closet system can transform the functionality of an area. When everything has a designated place, every day becomes more convenient. Shopping for the ideal storage and shelving solutions for your home is easy when you take a couple things into consideration.
Establish Your Storage Needs
Before you start shopping for storage solutions in your home, take a look at each room and consider the room organization needs. Do you need more display space, a piece with concealed storage, or perhaps a new closet solution for bedroom? If the pieces you need are for a specific space, make sure to also take any necessary measurements of the area. Use home design magazines and websites to find home and office organization ideas that will serve as inspiration for your house organization.
Find Storage Solutions with Specific Designs
Every room requires a specific combination of storage and shelving solutions to operate well. Look for storage furniture designed specifically for that area of the home. The garage receives more industrial, durable storage solutions intended for heavy boxes and power tools while living rooms and bedrooms require more decorative solutions, including plush storage benches and modern cube units.
For the Garage
•  Industrial Shelving
•  Workshop Storage
•  Wall Organizers
•  Overhead Storage
•  Wooden Crates
For the Closet and Pantry
•  Wire Closet Kits
•  Wood Closet Kits
•  Storage Bins
•  Shoe Racks

For Living Areas
•  Storage Benches
•  Bookshelves
•  Floating Shelves
•  Decorative Baskets
For the Office
•  Desks
•  Filing Cabinets
•  Bookshelves
•  Desktop Items
When there is a place for everything, keeping a home tidy is easy. As you fill up your new storage solutions, do an edit of the things you no longer need or use to make room for things you reach for often. Check out the incredible selection of home storage solutions at The Home Depot to find the ones you need at prices that work within your decorating budget.
Related Products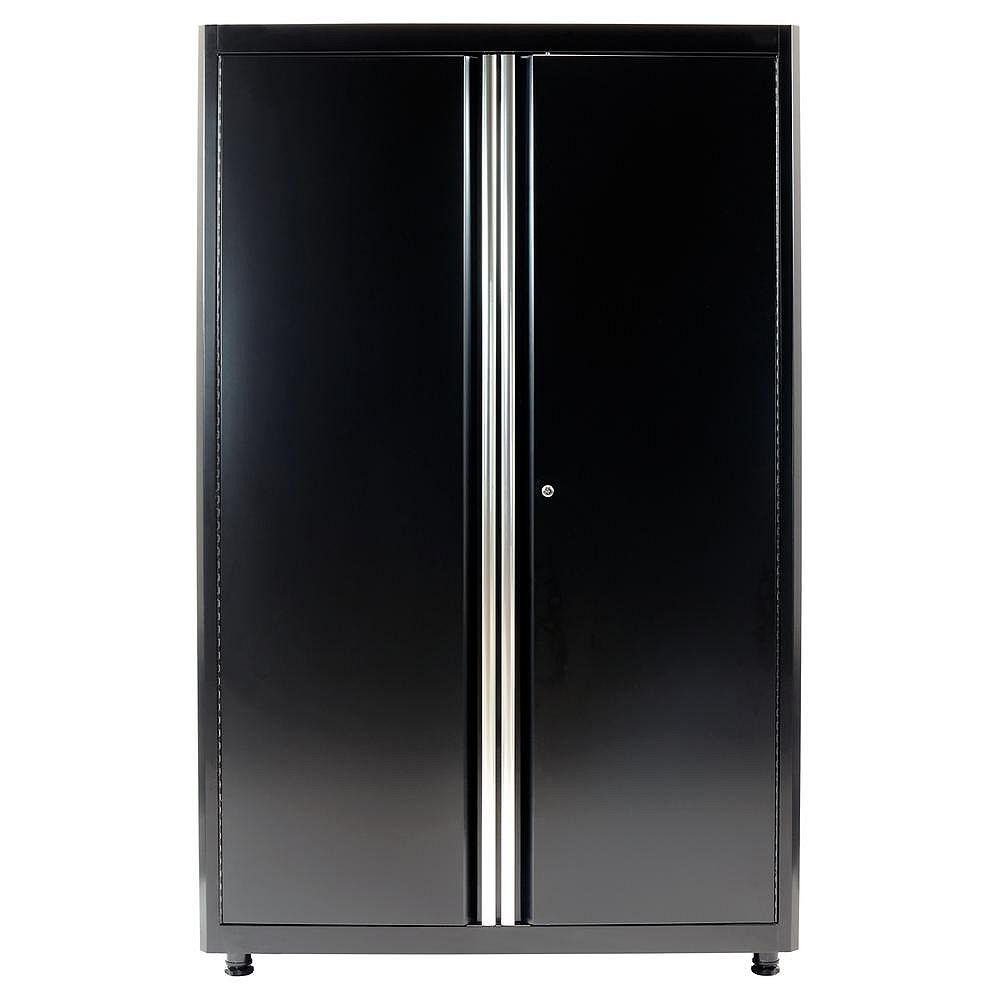 Keep all your tools, equipment and accessories organized ...
Keep all your tools, equipment and accessories organized and secure with these modular storage cabinets. The modern design fits well in todays lifestyle and the quality welded steel construction and powder coat finish ensures long lasting use. Perfect for garages, basements, work- shops, and warehouses.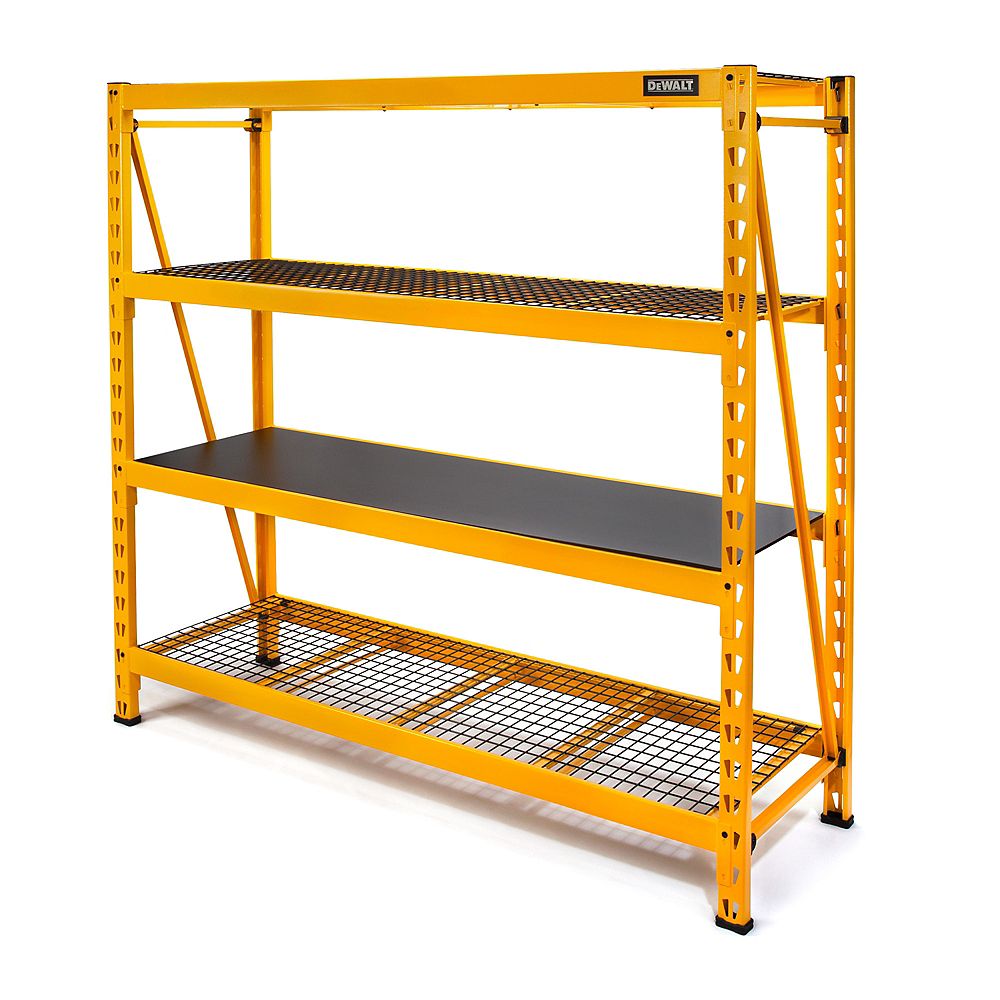 The DEWALT 6 Foot Tall, 4 Shelf Industrial ...
The DEWALT 6 Foot Tall, 4 Shelf Industrial Rack was designed and engineered to provide heavy-duty storage for both professional and home use. The three industrial metal wire grid and one black laminate wood composite deck can each support an evenly distributed 2,500 lb. for a total of 10,000 lb. ...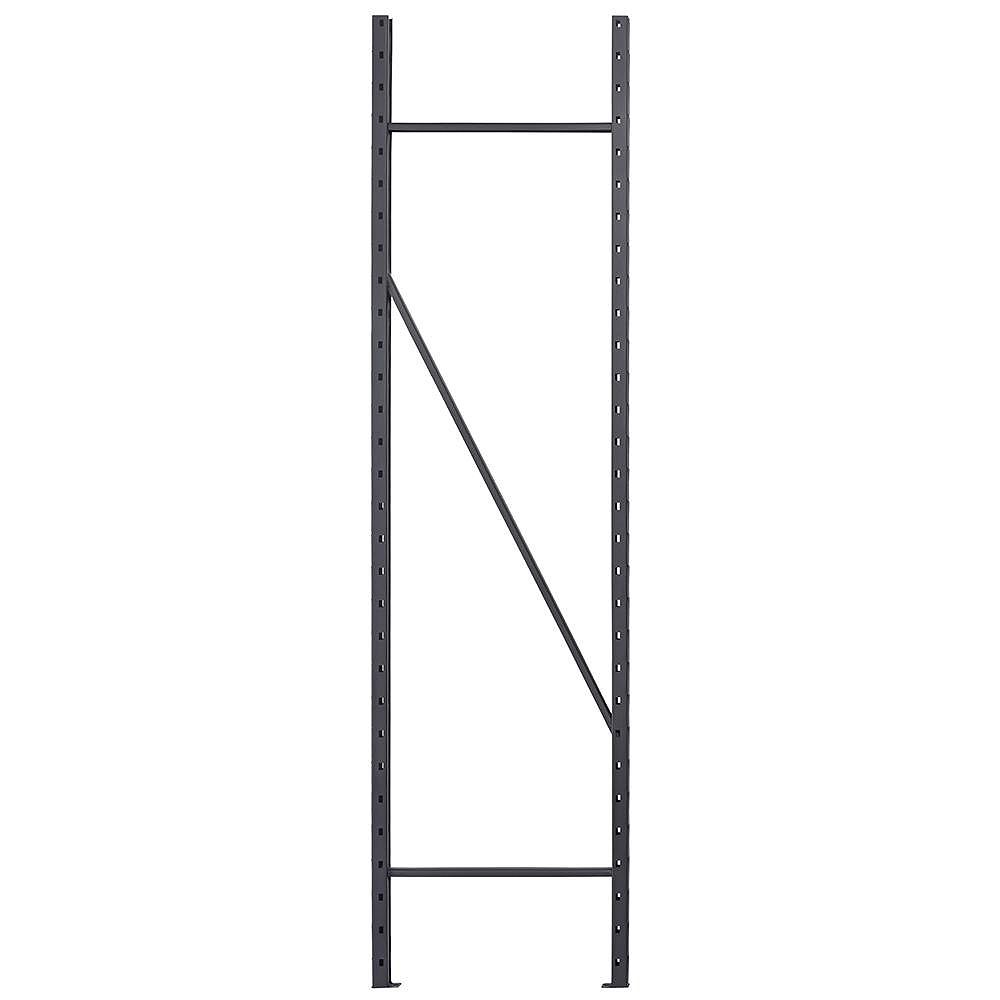 Edsal's Steel Welded Frame for Rack is designed ...
Edsal's Steel Welded Frame for Rack is designed to combine with beams and decking to create your own bulk storage unit. Great for your home, garage or business, the frame features heavy-duty, all-welded 16-Gauge steel construction with a durable powder-coated finish, providing superior strength and rigidity. Post ends are punched ...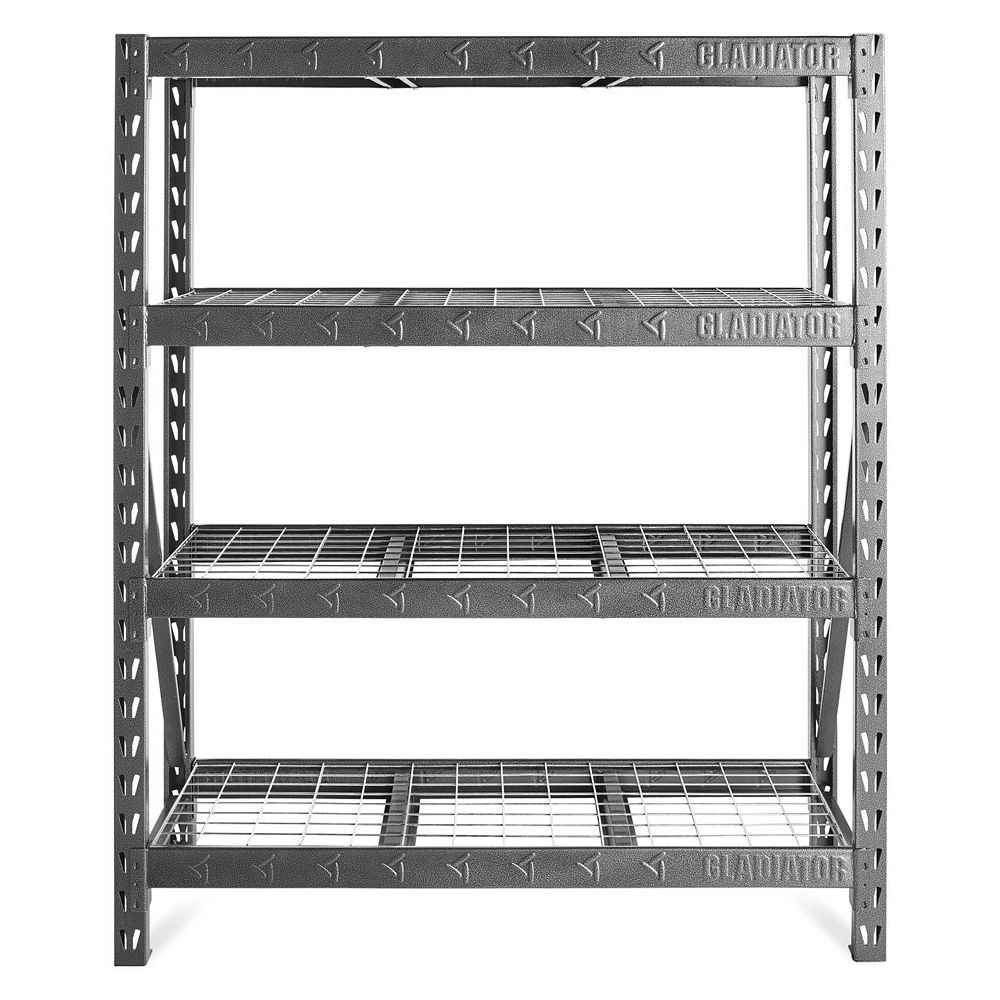 Store large and bulky items on the Gladiator. ...
Store large and bulky items on the Gladiator. Rack Shelving unit. This storage unit is fast and easy to assemble at home, and does not require tools. The welded steel frame features four metal shelves that can support up to 1,800 lbs each, and the dual slot profile allows for ...