Shop Garage Storage & Organization
Get organized with garage cabinets, wall hooks, track systems and more.
Shop Shelving Units & Organization
Storage shelves, utility carts, racking and more will help give you a place for all of your tools.
Shop Closet Storage & Organization
Closet organizers, clothes racks, hangers and other storage items will help you keep everything in order.
Shop Quick & Easy Storage Solutions
Quickly store your items with totes, shoe racks and other great storage accessories.
Shop Moving Supplies

Make moving a breeze with boxes, bubble wrap, tape and other moving essentials.

Achieve Ultimate Storage & Organization in Your Home
Having a clean, tidy home is all about having the right storage solutions for every space. Something as simple as a storage boxes or as elaborate as a complete closet system can transform the functionality of an area. When everything has a designated place, every day becomes more convenient. Shopping for the ideal storage and shelving solutions for your home is easy when you take a couple things into consideration.
Establish Your Storage Needs
Before you start shopping for storage solutions in your home, take a look at each room and consider the room organization needs. Do you need more display space, a piece with concealed storage, or perhaps a new closet solution for bedroom? If the pieces you need are for a specific space, make sure to also take any necessary measurements of the area. Use home design magazines and websites to find home and office organization ideas that will serve as inspiration for your house organization.
Find Storage Solutions with Specific Designs
Every room requires a specific combination of storage and shelving solutions to operate well. Look for storage furniture designed specifically for that area of the home. The garage receives more industrial, durable storage solutions intended for heavy boxes and power tools while living rooms and bedrooms require more decorative solutions, including plush storage benches and modern cube units.
For the Garage
•  Industrial Shelving
•  Workshop Storage
•  Wall Organizers
•  Overhead Storage
•  Wooden Crates
For the Closet and Pantry
•  Wire Closet Kits
•  Wood Closet Kits
•  Storage Bins
•  Shoe Racks

For Living Areas
•  Storage Benches
•  Bookshelves
•  Floating Shelves
•  Decorative Baskets
For the Office
•  Desks
•  Filing Cabinets
•  Bookshelves
•  Desktop Items
When there is a place for everything, keeping a home tidy is easy. As you fill up your new storage solutions, do an edit of the things you no longer need or use to make room for things you reach for often. Check out the incredible selection of home storage solutions at The Home Depot to find the ones you need at prices that work within your decorating budget.
Related Products
This shoe cabinet is a contemporary piece ideal ...
This shoe cabinet is a contemporary piece ideal for re-organizing any space. With multiple roomy shelves, hidden behind gorgeous slatted doors, your new cabinet can hold up to 12 pairs of your favourite shoes. The rich, multi-tonal finish complements existing decor seamlessly and the modern shape will never lose its ...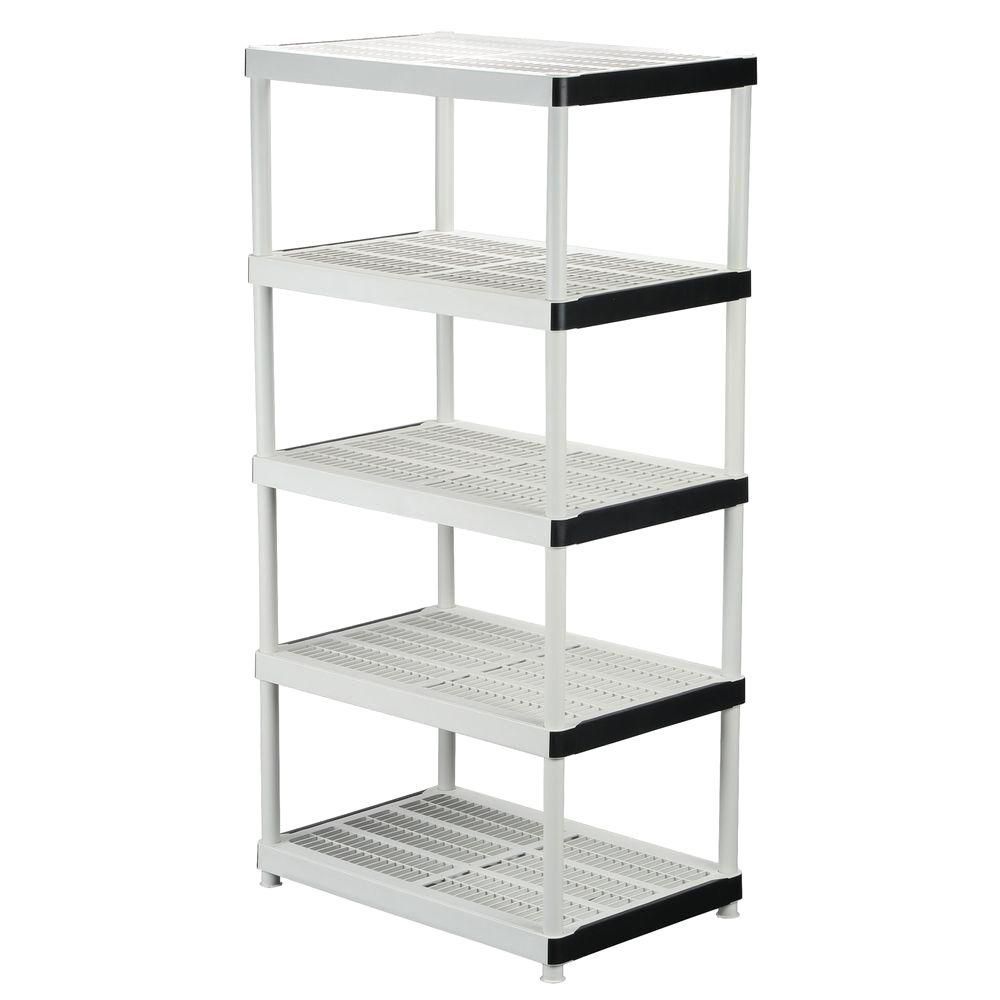 Heavy duty storage shelving unit holds up to ...
Heavy duty storage shelving unit holds up to 750 pounds equally distributed. No tools required for assembly. Ideal for garage, utility room, workshop or basement. Will not rust, dent, stain or peel. 4 bottom feet protect stored items from water damage and dirt.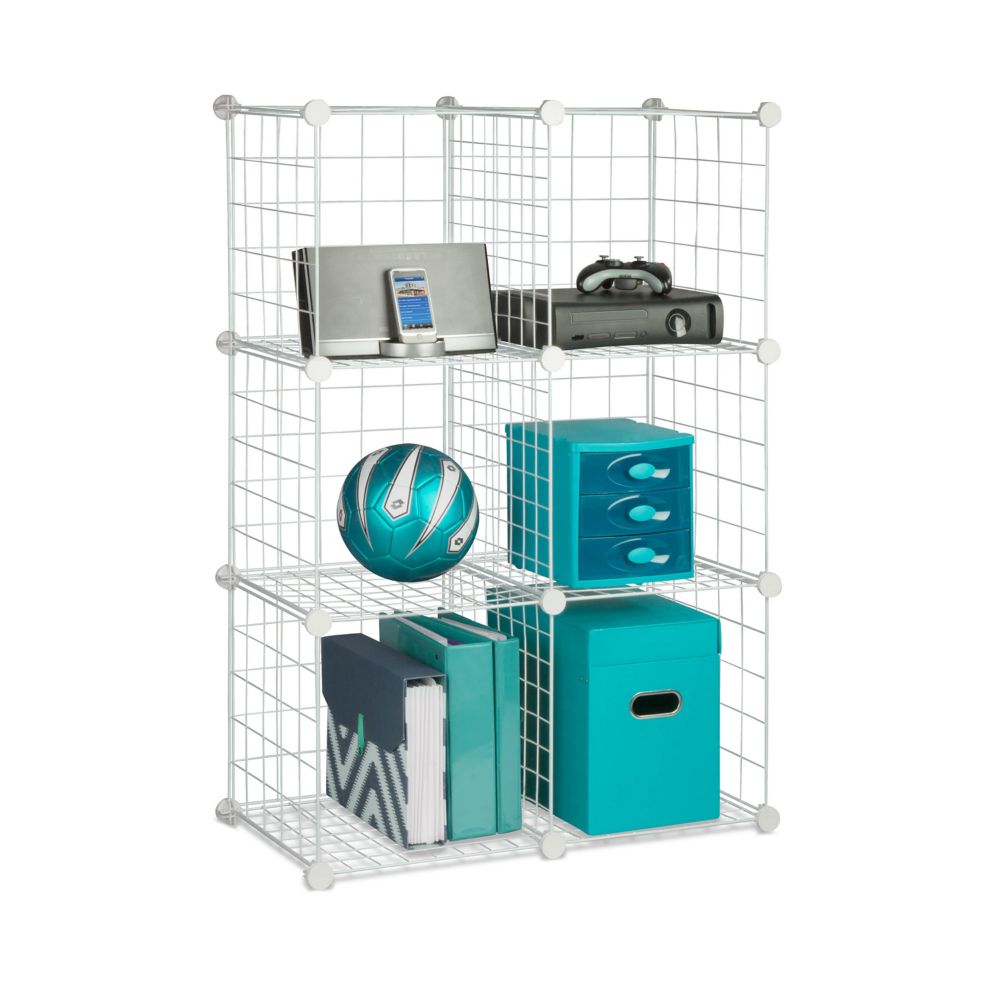 Honey-Can-Do SHF-03521 6-Pack Modular Mesh Storage Cube, White. ...
Honey-Can-Do SHF-03521 6-Pack Modular Mesh Storage Cube, White. Create unlimited configurations or combine multiple storage cubes to build a customized storage solution. Easy snap together assembly is achieved with multi-angle and heavy duty composite connectors. Made from heavy gauge steel wire, this organization unit is perfect for bedrooms, bathrooms, laundry ...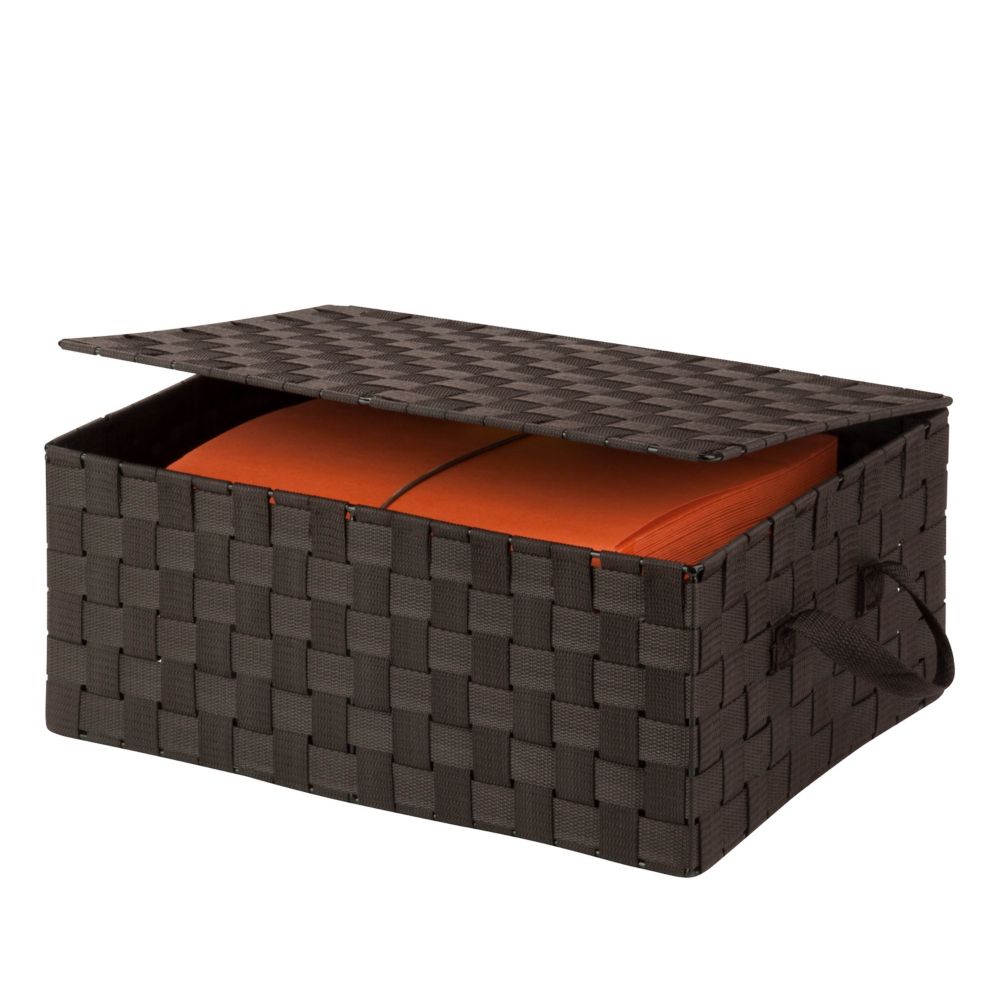 Honey-Can-Do OFC-03704 Hinged Lid Storage Box, Espresso. Clear ...
Honey-Can-Do OFC-03704 Hinged Lid Storage Box, Espresso. Clear the clutter with this hinged-lid storage box in contemporary woven strapping. Measuring 17 inches long x 12 inches wide and 7 inches high, this storage solution provides ample space for stashing odds and ends. The durable woven strapping will stand the test ...