Garage Storage & Organization
Smart Storage Solutions From Husky

See how Husky can help keep your garage organized with various cabinet configurations and sizes.

Shop Garage Storage Solutions
You'll have a place for every tool and accessory with our great selection of storage solutions.

Free Shipping on Garage Storage Cabinets Purchased Online
Shop Wall Organization
Keep tools off of your workspace by organizing them with pegboards, hooks and other wall storage.

Shop Garage Shelving & Racks
Store heavier items out of the way with easy access using our range of shelving and rack storage.

Shop Husky Garage Cabinets & Storage Systems
Create a convenient space for all your garage items with our great selection of garage storage cabinets, workbenches and more from Husky.

Additional Garage Storage & Organization
We've got great storage solutions for everything in your garage, and prices that will fit any budget.

Ultimate Garage Organization
Take control of your garage space with great organization and storage items from The Home Depot Canada. We'll help you make space for every item in your garage so you can store tools and accessories efficiently and easily while keeping them accessible, so they're always ready when you need them.
Garage Storage Systems
Storing your tools in our handy storage systems is a great way to keep things organized. Our cabinet systems allow you to store items above your workspace and keep them out of the way until you need them. Freestanding, ceiling- and wall- mounted storage systems can free up space in your work area by giving you additional storage options that can be installed in multiple locations.
Wall Organization Made Easy
Keep the tools and accessories that you use more often ready by storing them using our wall storage options. Slat walls, pegboards and wall hooks all allow you remove clutter from your workbench up onto the walls, so it is out of the way but still accessible. Use floating shelves and baskets to create organized, great looking storage all around your work area and showcase some of your favourite tools.
Shelving and Racks for Every Item
Installing wall shelves in your work area is a great way to add significant storage space for items that would normally be on your desk or workspace. Store your bike out of the way with a new bike rack. Conveniently store your winter and summer tires with a tire rack storage system. Even organize your clothing with a clothes rack.
At the Home Depot Canada, you'll find storage solutions for all of your tools and accessories. Whether it's utility carts, lockers, moving boxes or storage totes, we've got everything you need to organize your garage efficiently, so you can always find what you're looking for and have the space to work on whatever project comes your way.    

Related Products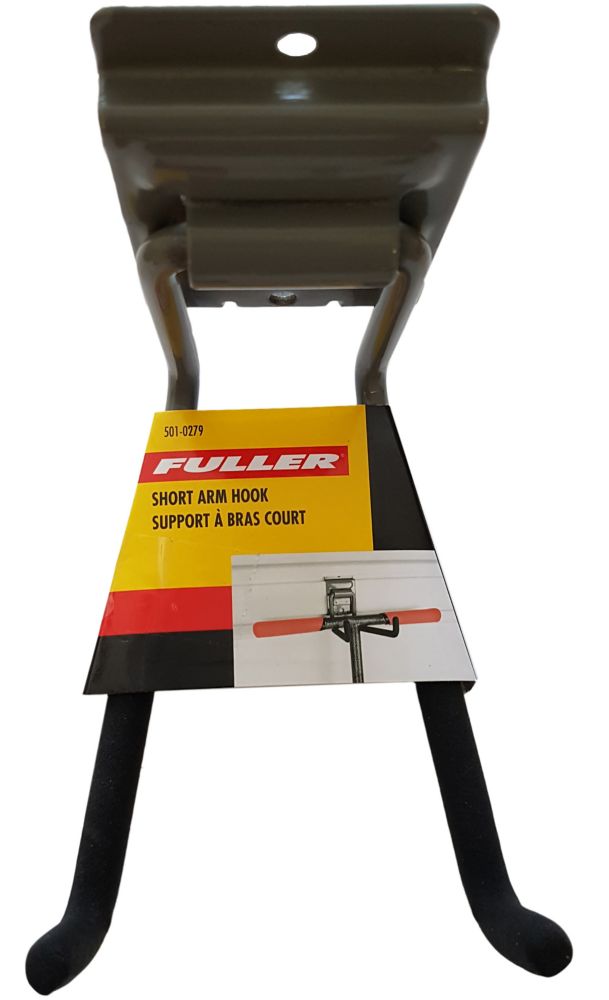 This is the double-arm hook you want for ...
This is the double-arm hook you want for larger, heavier or unwieldy items that simply won't hang securely on a single hook. Designed with two sturdy arms to keep bigger objects steady, and featuring a foam rubber covering to ensure they stay in place, you can attach this hook either ...
The Gladiator Premier Modular GearBox offers versatile and ...
The Gladiator Premier Modular GearBox offers versatile and accessible storage for a variety of gear. It features a shelf with a cushioned liner, riding on full-extension, ball-bearing slides for smooth and effortless use. You can place this cabinet under a Gladiator Modular Workbench (sold separately) or have it stand alone ...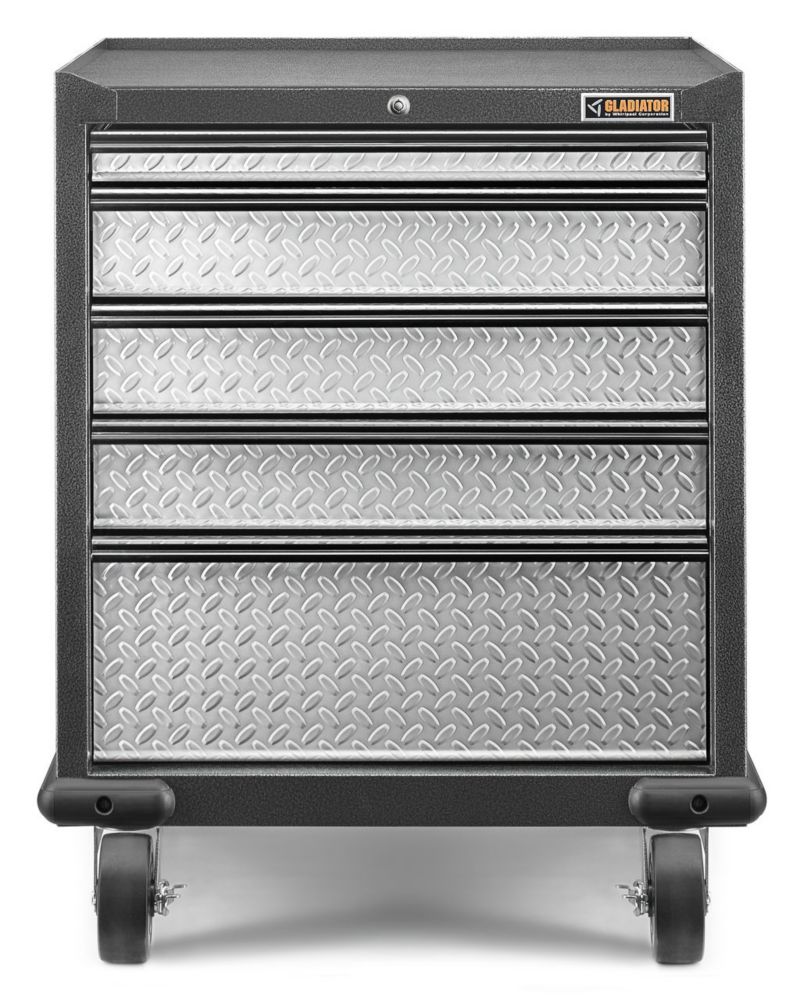 At 25" (63.5 cm) deep, the Modular GearDrawer ...
At 25" (63.5 cm) deep, the Modular GearDrawer cabinet provides superior storage capacity over typical 18" (45.7 cm) deep cabinets. Each of the five drawers ride on full-extension ball bearing slides for smooth operation, include cushioned drawer liners, and are varied in size to accommodate an assortment of tools and ...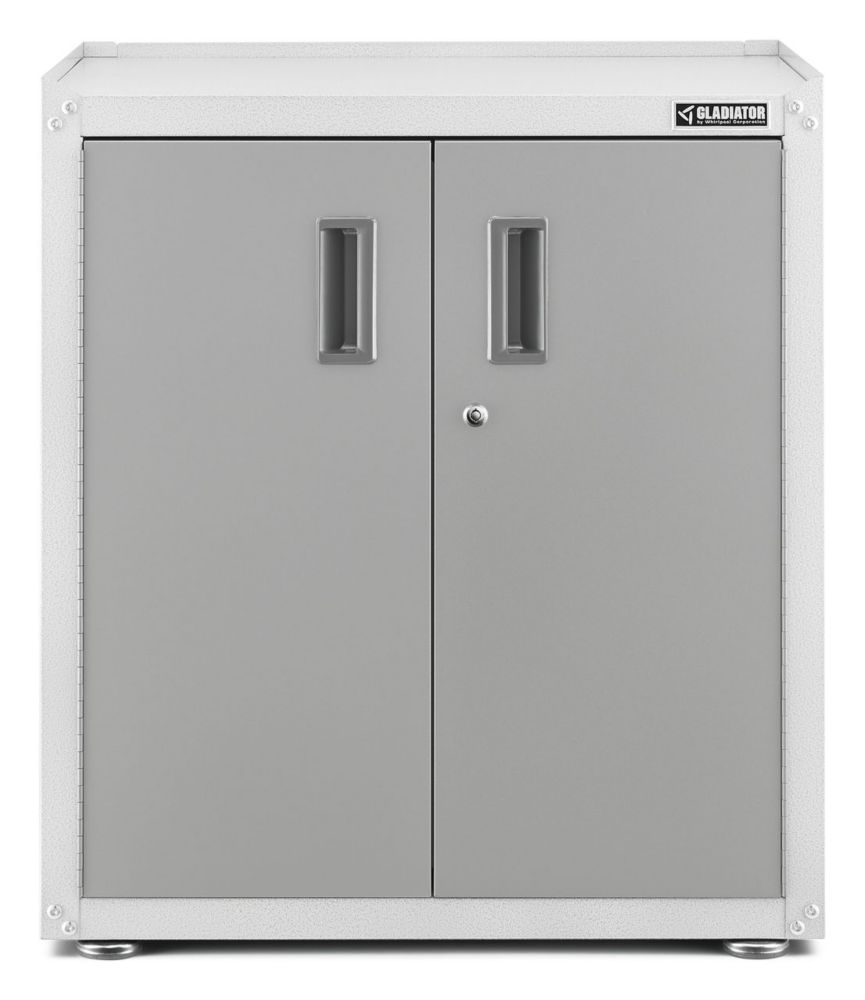 Increase your garage storage options with the Gladiator. ...
Increase your garage storage options with the Gladiator. Ready-To-Assemble Full-Door Modular GearBox. The full-width shelves give you the space to organize a variety of garage gear in one location. Install the Optional Caster Kit for instant mobility or add a solid maple or bamboo work surface on top and create ...