Ceiling Lights
We carry a wide selection of ceiling lights in a variety of styles from decorative chandeliers and pendant lighting to practical recessed lighting.
Illuminate Any Space with the Right Interior Lighting
Whether you're looking to create ambiance or brighten up a work space, there are tons of interior lighting styles to choose from for your home or commercial space.
Choose the Right Light Bulb
Explore different types, styles and temperatures so you make the right purchase. 
Outdoor Lighting
Brighten and safeguard your deck, pathways and yard with our stylish and efficient outdoor lighting.
More from The Home Depot
Shop Lighting for Pros

Are you a Pro? Shop our best sellers for Pros.

Rental
Rent pro-grade, brand name tools, trucks and equipment from our nationwide rental.

Home Services
With 100+ services, you can get it installed by professionals you can trust.

Ideas & How-to
Do it yourself with our how-to guides and get tips for lighting your home. 

Lighting & Ceiling Fans to Brighten Your Space
Making your room bright and inviting is all about illuminating it with the right light fixtures or ceiling fans. There are so many different styles, lighting types and finishes to choose from. With a little consideration, you'll discover the lighting solution that not only meets the needs of your space, but also enhances the style of your home. 
Once you identify what ceiling light fixture you need or need to update, you can browse through the many options available and find the one you love. The Home Depot carries a variety of fixtures for modern lighting and modern ceiling fans. Shop for kitchen lights, bathroom lights, dining room lights, bedroom lights and more. 
Light Bulb Considerations
Choosing the right light bulb for your ceiling light fixture or ceiling fan is important. You'll need to take the type of light bulb into consideration, for example do you want LED light bulbs, fluorescent light bulbs or incandescent light bulbs? Do you want bright light, cool light or warm light? We can help you choose the right light bulb for your space. 
Make Energy Conservation a Priority
LED lights use less energy than incandescent and the light bulbs have a longer lifespan, so you not only save money on energy bills, but save money on light bulb replacements. The selection of LED ceiling lights is becoming larger every day. You can get LED strip lights, LED pot lights, LED under the cabinet lighting and more. The Home Depot has LED lights for many styles of ceiling light fixtures, so you can have a more eco-friendly home without forfeiting your aesthetic. 
Illuminate Your Exterior
Outdoor Lights do a lot for a home. Landscape lighting adds curb appeal, motion sensor lighting adds security and flood lighting brightens dark corners. Many outdoor light fixtures fit into popular trends like Modern Farmhouse and Mid-Century Modern, so you can create a cohesive interior and exterior look. 
Related Products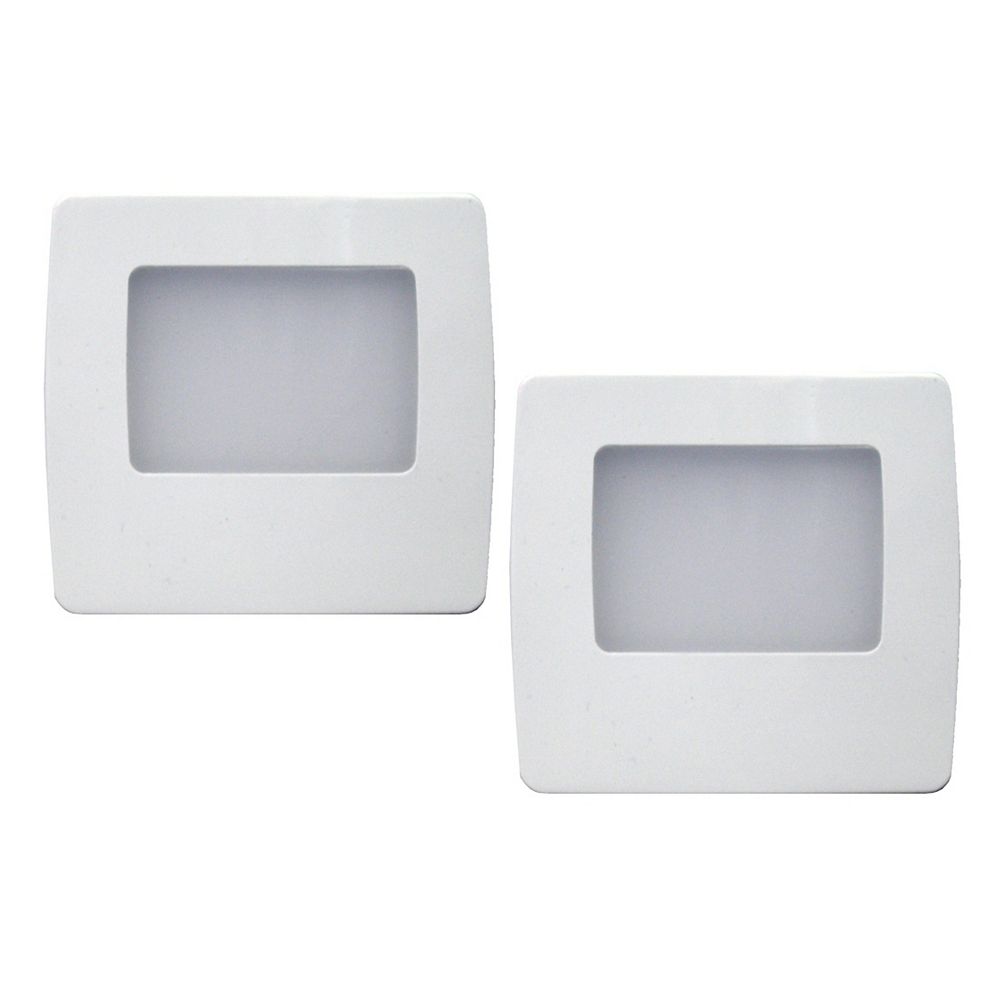 This flat panel 2-pack night light is complete ...
This flat panel 2-pack night light is complete with a build-in dusk to dawn light sensor, automatically turns the light on when ambient lighting becomes insufficient. Soft warm white glow that is easy on your eyes. Ideal light for night time safety - convenient and secure. It features a compact ...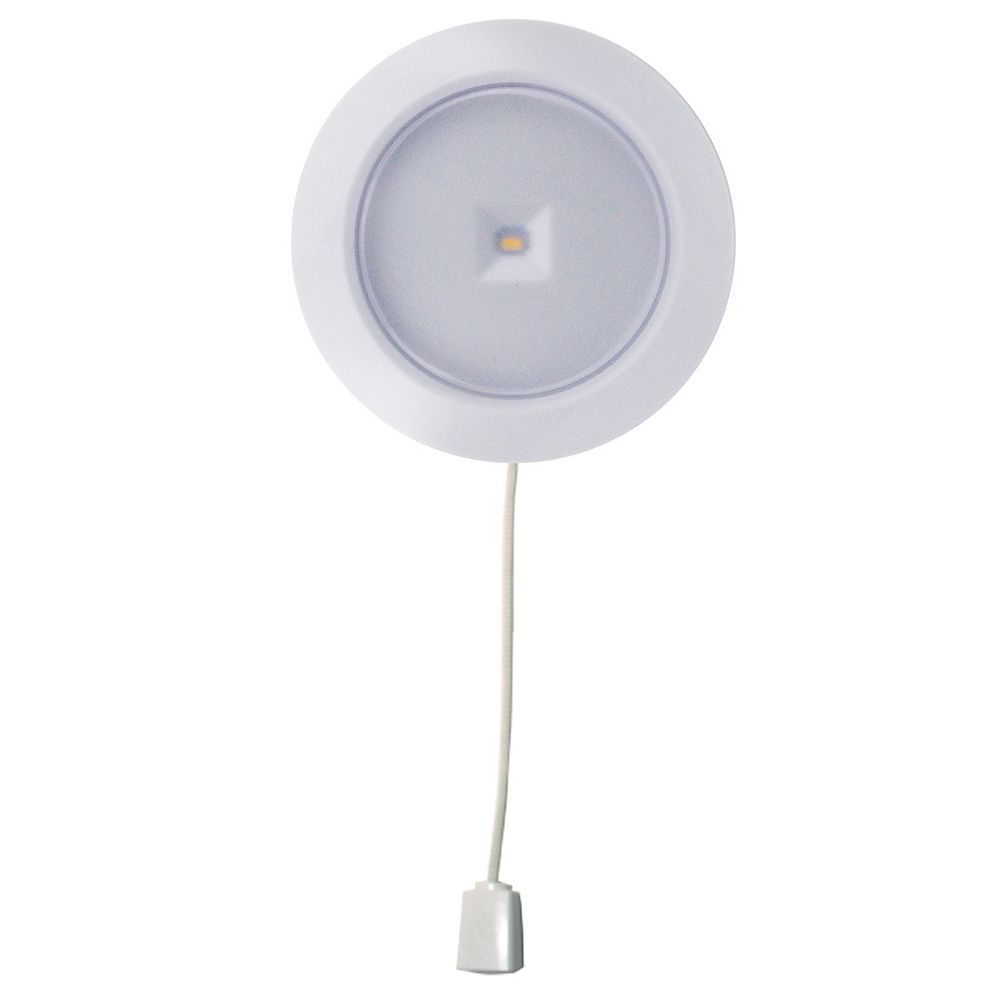 This LED Battery operated Utility Light is great ...
This LED Battery operated Utility Light is great for Closets, Garage, Bathrooms, Cabinets, Basements, Work Areas Boats & RV's. Anywhere you need bright light where lighting is limited or where you don't have access to Electricity. To turn Off / On push Lens or use included 18" Pull String to ...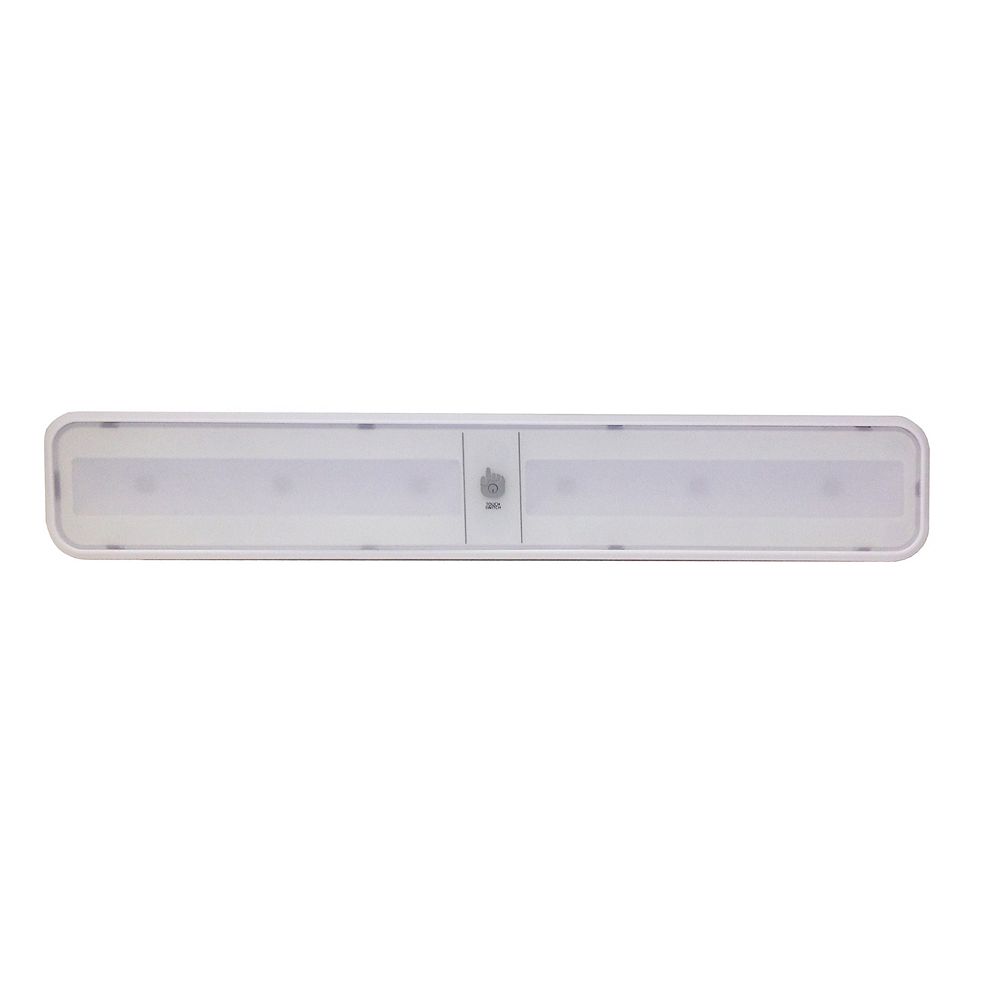 Wireless LED Touch Control Warm White 12" (30.5cm) ...
Wireless LED Touch Control Warm White 12" (30.5cm) Under Cabinet Utility Light, Use a lightly Touch to activate On / Off Operation. Ideal for Bedroom, Closet, Kitchen , Office, Bathroom, Camping, traveling and Workshops. Anywhere you need light at a Touch. Mounting Hardware and Template included. Batteries (not included) 4 ...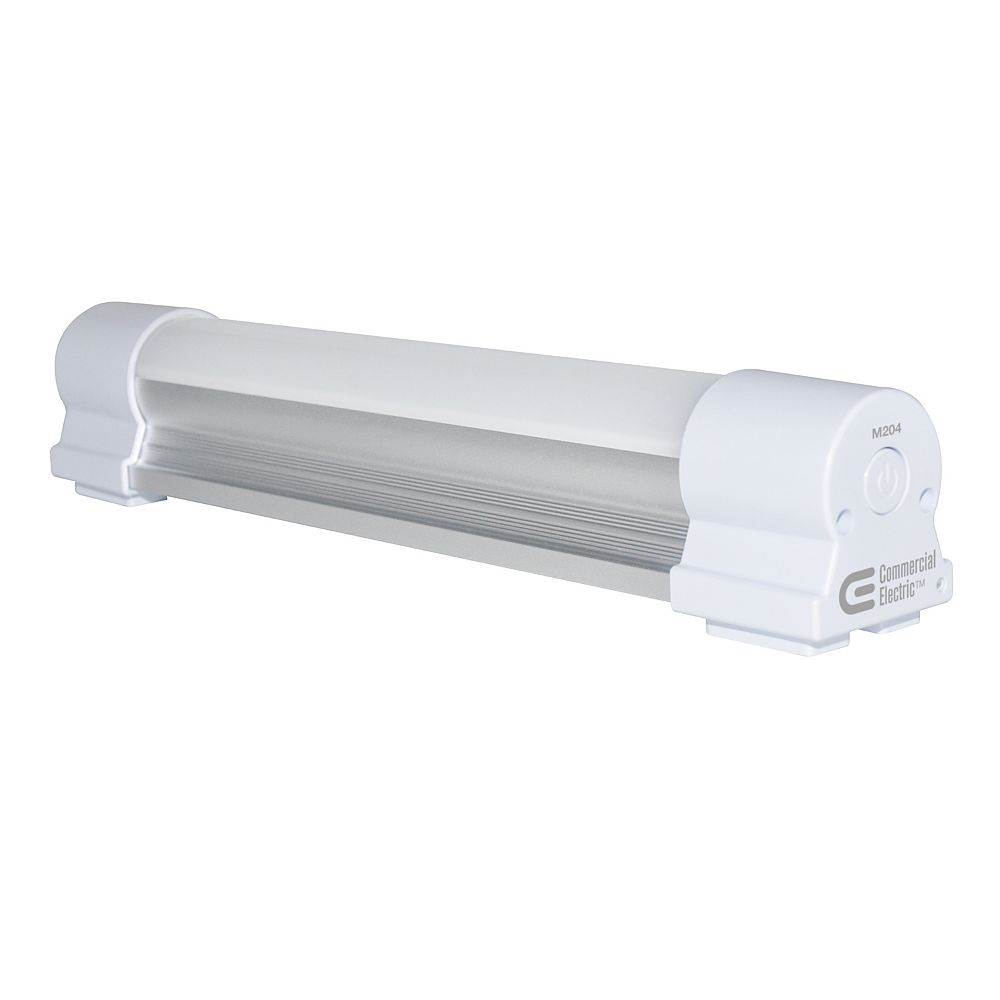 Perfect for work or recreational uses, this rechargeable ...
Perfect for work or recreational uses, this rechargeable 8.5 in. LED Portable Task Light is bright and versatile. The durably constructed aluminum body will last a long time. It produces 360 Lumens of LED light and is powered by a 4000mAh Li-ion battery, rechargeable by common DC5-V1A charger. Providing outstanding ...