Accent & Decorative Lighting
Create ambiance for a relaxing night on your patio or light up your walkways at night.
Security & Protection Lighting
Brighten dark areas to work safely or increase home security.

Landscape, Deck & Dock Lighting
Use lighting for function and style on your home's exterior.
Buying Guides
Brighten Your Entry with Outdoor Lighting
Showcase your property in the best possible light by adding outdoor lighting to your front door, deck, patio, and landscape. There are many different types of outdoor lighting to choose from. Layer different varieties to create a bright, safe, exterior that calls attention to the structural attributes of your home.
Types of Outdoor Lighting
Outdoor patio lights are essential for keeping your deck or patio safe and welcoming. When you want something with even more style, solar lanterns, gazebo lights, and solar string lights are all ways to illuminate your space and enhance visual interest. Check out the different outdoor lighting types to determine which one suits your needs best.
•  Wall Lighting
•  Landscape Lighting
•  Outdoor Ceiling Lights
•  Post Lights
•  Deck & Step Lights
•  Security & Flood Lights
•  Outdoor Decorative Lighting

Key Factors when Choosing Outdoor Lighting
Narrow down your search for the ideal outdoor lighting solution by considering a few additional factors.
Style & Finish
When you're adding stylish outdoor lighting, such as ceiling lights and post lights, choose a finish that stands out and enhances the overall style of your home's exterior. When the lighting is purely functional, such as flood lighting, opt for a finish that blends in with the colour of your home for an unobtrusive look.
Energy Efficiency
Your exterior lights don't have to add a ton of extra cost to your electric bill. Opt for LED lighting, an energy-efficient solution that is both cost-effective and environmentally friendly.
Electric Vs. Solar
Ceiling lights and wall lights are more reliable when they are properly wired into your home's electrical system. When you want to harness power from the sun, solar lights make an excellent solution for deck, landscape and decorative lighting surrounding your space.
The Home Depot is an excellent source for all your outdoor lighting needs. You'll discover reliable products at prices that fit within your budget. Mix and match a few different exterior lighting solutions to create an exciting and cohesive design.
Related Products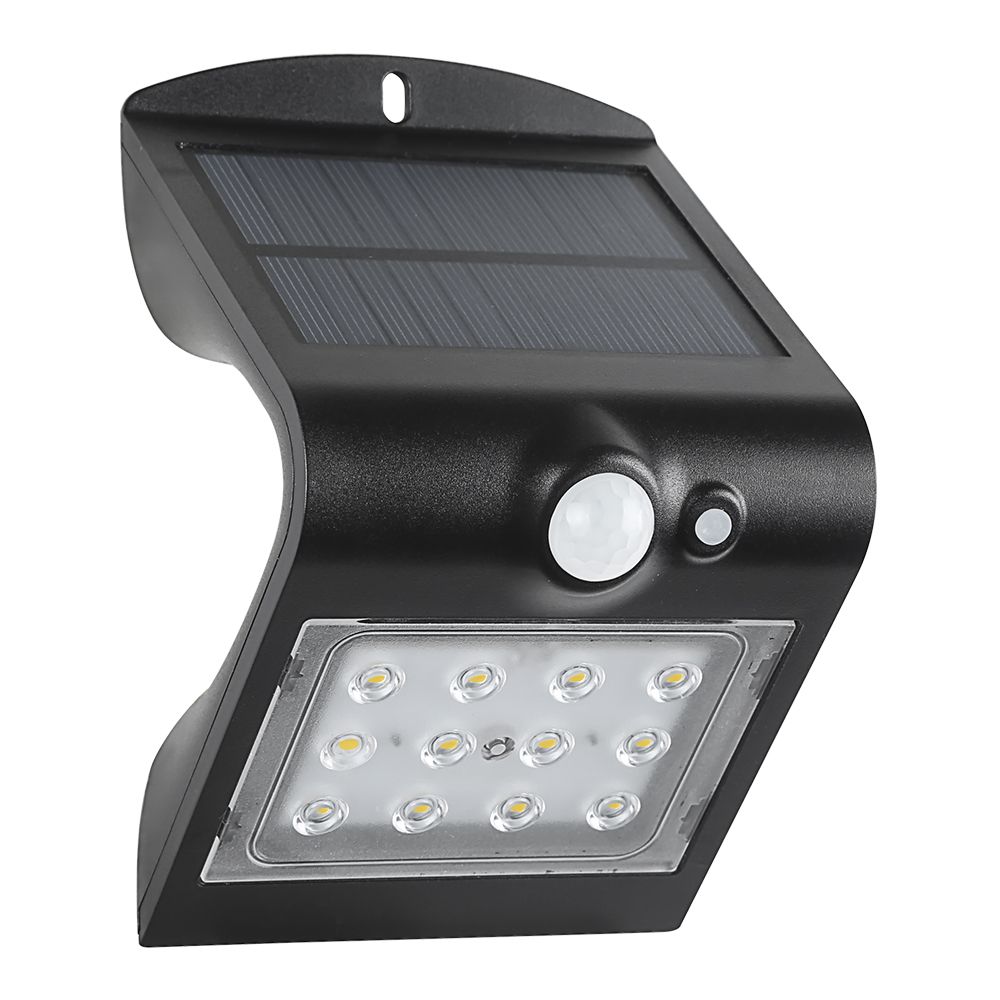 New solar security light with sensor, front & ...
New solar security light with sensor, front & back double light as a butterfly, Zero electricity cost, wireless to install easily and safely, auto on/off, motion activated, IP65 waterproof, 2 working modes for different applications and weathers, super bright 220LM with long working time! This is functional, reliable and eco ...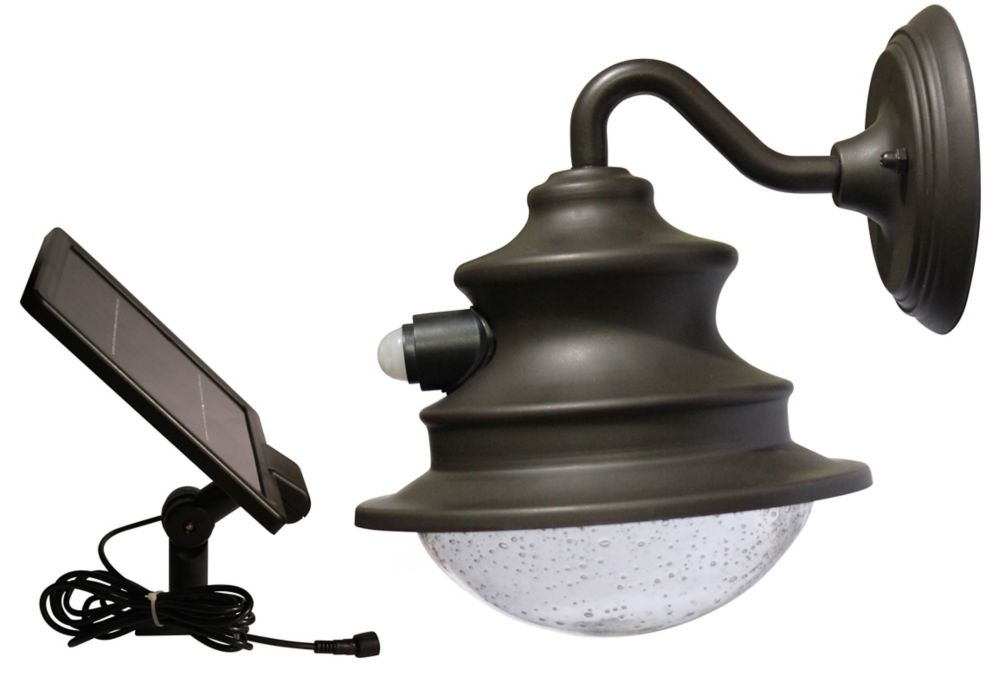 The Gama Sonic GS-122 solar barn light is ...
The Gama Sonic GS-122 solar barn light is a stylish outdoor LED light that adds distinction to your home, shed, barn, greenhouse, storage unit or garage. The rustproof cast-aluminum light fixture sports a matte brown powder-coated finish, a glass dome that looks hand blown with its attractive bubbled appearance and ...
24 foot solar string light features a flexible ...
24 foot solar string light features a flexible copper wire design with 75 warm white LED's to add a touch of light to your outdoor living space. Versatile and easy to use. Includes 6 ft. of cord from solar panel to string light for optimal positioning to the sunlight. Includes ...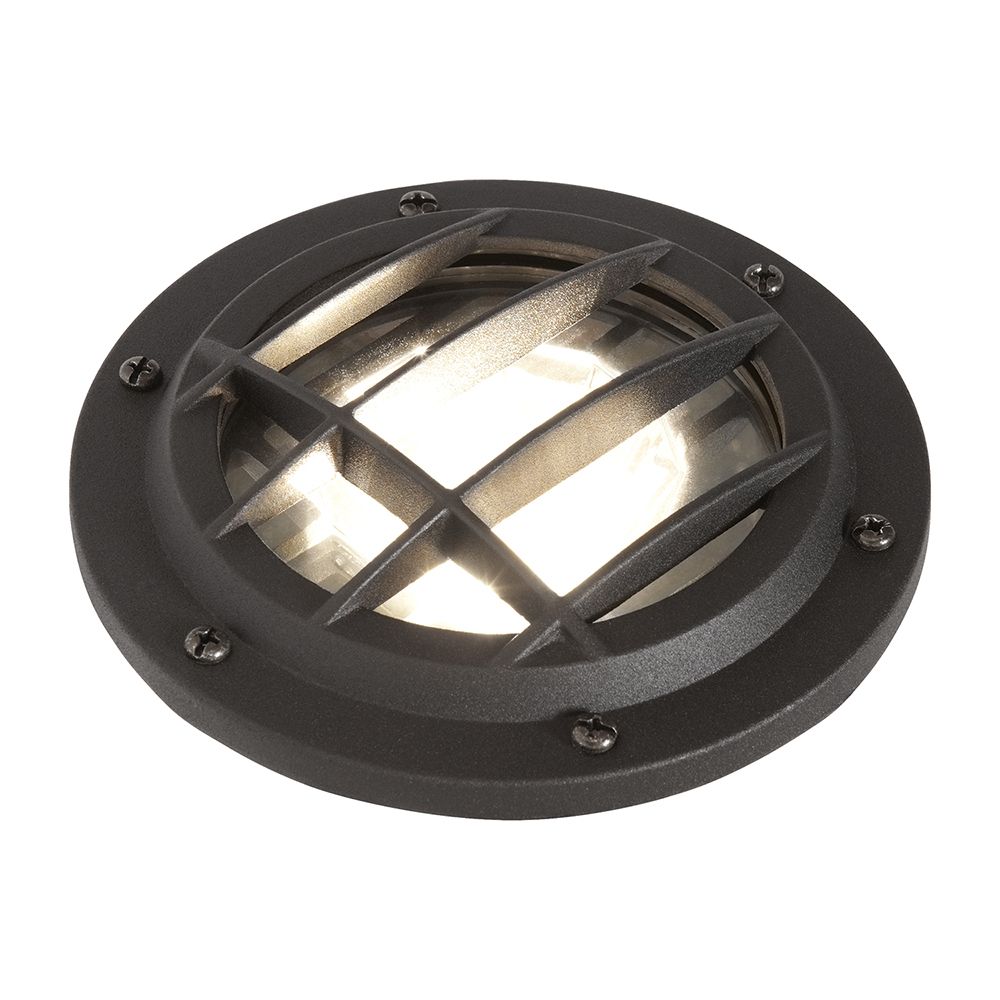 Add style, beauty and value to your home ...
Add style, beauty and value to your home and landscape with this professional quality cast aluminum LED well light. UV protected black powder coated paint finish and heat resistant glass lens provide long life. Warm white LEDs provide 700 Lumens peak light output, perfect for lighting up trees, stone walls ...