Shop Outdoor Lighting by Technology
Get the right outdoor lighting for your exterior space, from solar and motion sensor to smart lighting you can control with a smartphone.
Illuminate your pathway and other outdoor areas with no plug needed.
Detects movement and lights up your porch or deck for better safety and security.
Photocell technology keeps your lights on when it's dark and turns them off when it's light.
Get even more light with brighter bulbs that can illuminate a wider area.
Uses less energy than a 50-watt bulb.
Turn your lights on and off remotely. Add extra security to your home with smart lighting solutions with built-in cameras.
Outdoor Decorative & Wall Lighting
Decorate the sides of your home with wall lights or illuminate your patio, pergola or gazebo.
Outdoor Security Lighting
Secure your home with outdoor security flood lights, smart security lights and more. 
Related Categories
Up Your Curb Appeal & Home Security with Outdoor Lighting
Outdoor lighting is multi-purpose. Light up walkways to safely move around your property after dark, use outdoor motion sensor lights and outdoor flood lights to increase security or highlight the architecture of your home and landscaping to create ambiance. The Home Depot Canada has outdoor light fixtures in a variety of styles so you can find something to suit your needs.
Feel More Secure
There are many ways to increase your home security and outdoor lighting is an important one. Outdoor motion sensor lights alert you to movement in the dark, outdoor flood lights brighten dark areas and smart security lights can be controlled and monitored from your smartphone. You can feel safe and secure in or out of your home with security lights.
Decorate with Outdoor Lighting
Create a charming outdoor space with patio lights, deck lights, porch lights and more. With outdoor lighting, you can enjoy your patio, deck or balcony after dark and create ambiance to enhance your curb appeal. Hang up outdoor string lights and outdoor lanterns to illuminate your space in a beautiful glow.
Put the Spotlight on Your Landscaping
Landscaping is a lot of effort, so why wouldn't you want to show it off even after the sun goes down? Landscape lighting can highlight those gardens, water features and ponds you have worked so hard to create. Outdoor pathway lighting not only provides safe passage in the dark, but also creates ambiance. Check out our selection of outdoor lighting to make your landscaping really stand out.
Try LEDs & Solar Power
A great option to consume less energy is to use solar lights or outdoor LED lighting. The Home Depot Canada carries a wide range of outdoor lighting styles and many of them come in solar and LED. You can get solar lanterns, solar string lights and solar garden lights. Create the look you want without the added expense on your electrical bill.
Related Products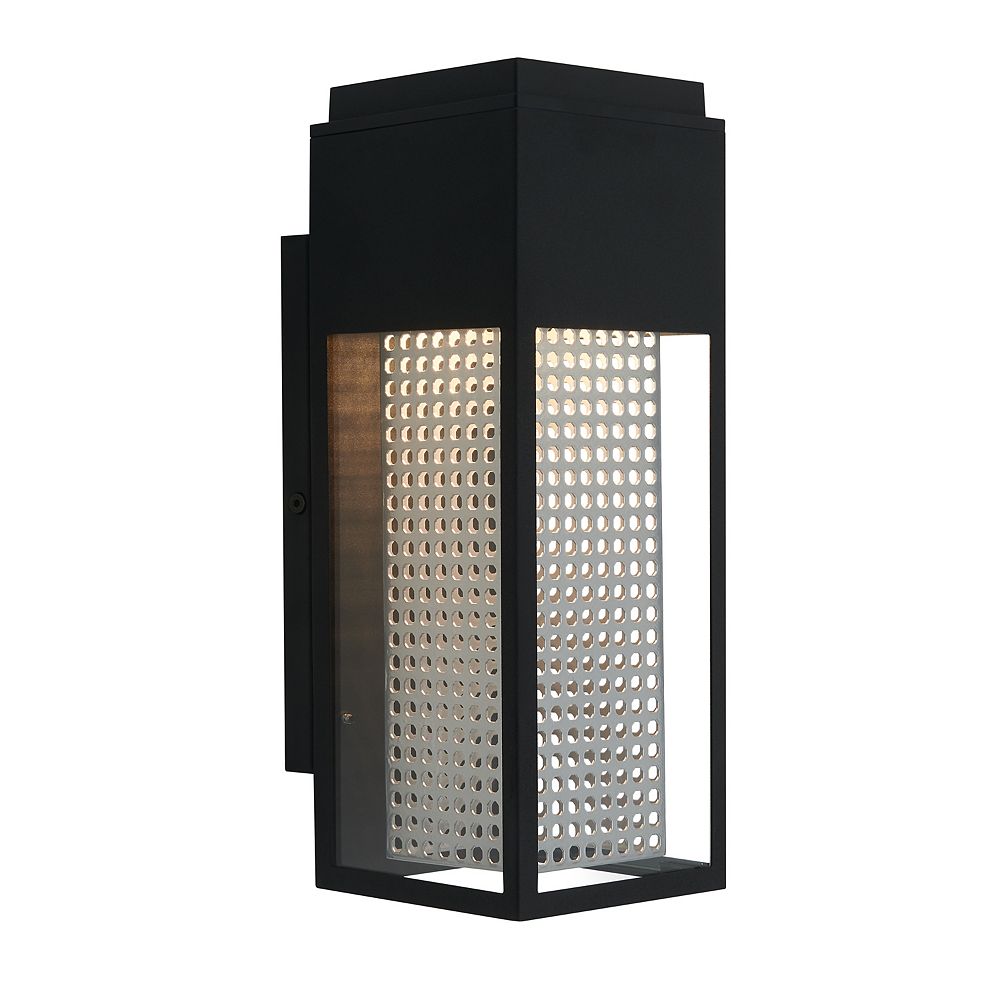 Complement your entrance as it should be with ...
Complement your entrance as it should be with this luminaire of a distinguished sobriety. Its energy-efficient lighting is magnified by the glass shade and perforated metal diffuser. In addition, its matte black case will fit perfectly with your wall covering. This modern and industrial look will enhance your exterior in ...
The DEWALT 20V MAX LED Handheld Area Light ...
The DEWALT 20V MAX LED Handheld Area Light (DCL050) features 3 super bright LED lights that illuminate dark job sites or work areas. This area light is designed with 2 brightness settings (500 and 250 lumens) that provide versatility for maximum light output or extended run time. Backed by DEWALT's ...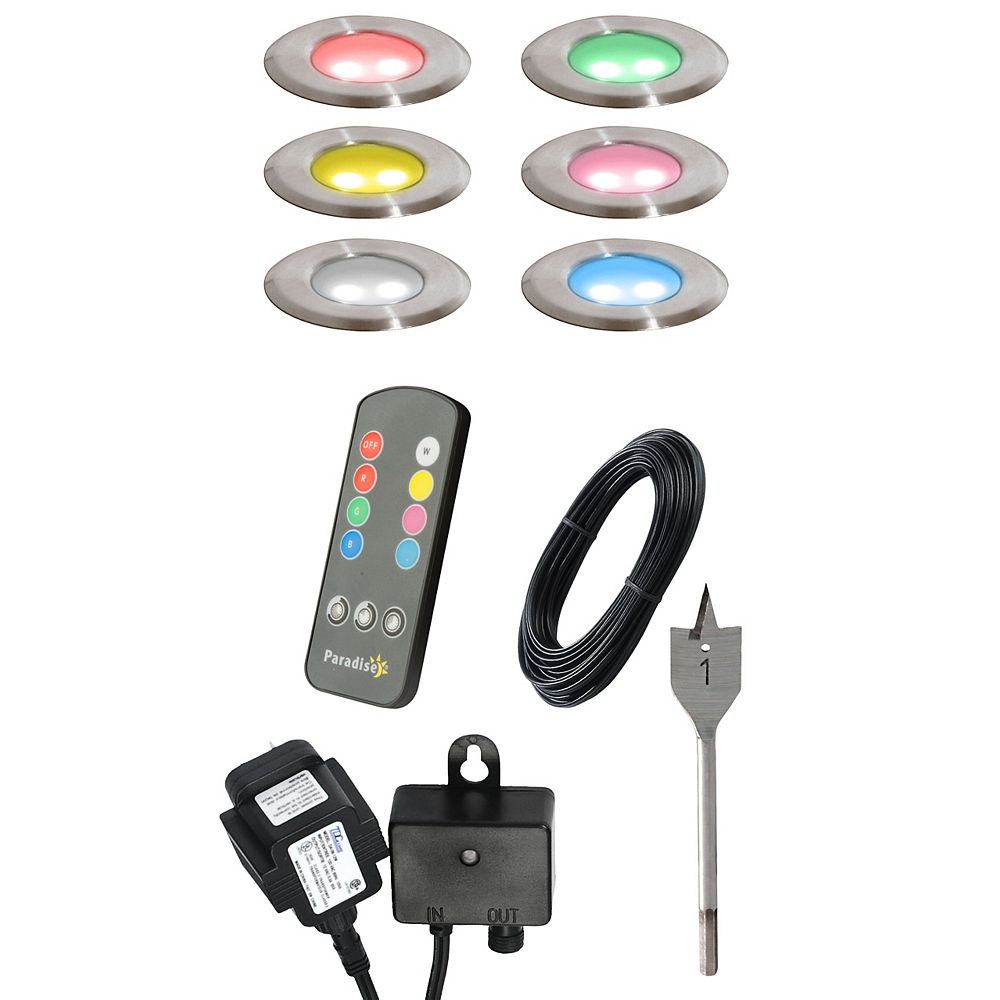 Easy Do-It-Yourself low voltage LED deck light in ...
Easy Do-It-Yourself low voltage LED deck light in stainless steel finish provides greater energy savings, reduces maintenance costs and creates less waste. A selection of 7 lighting colours allows you to choose your light according to your mood, occasion or season. This easy to install kit comes complete with the ...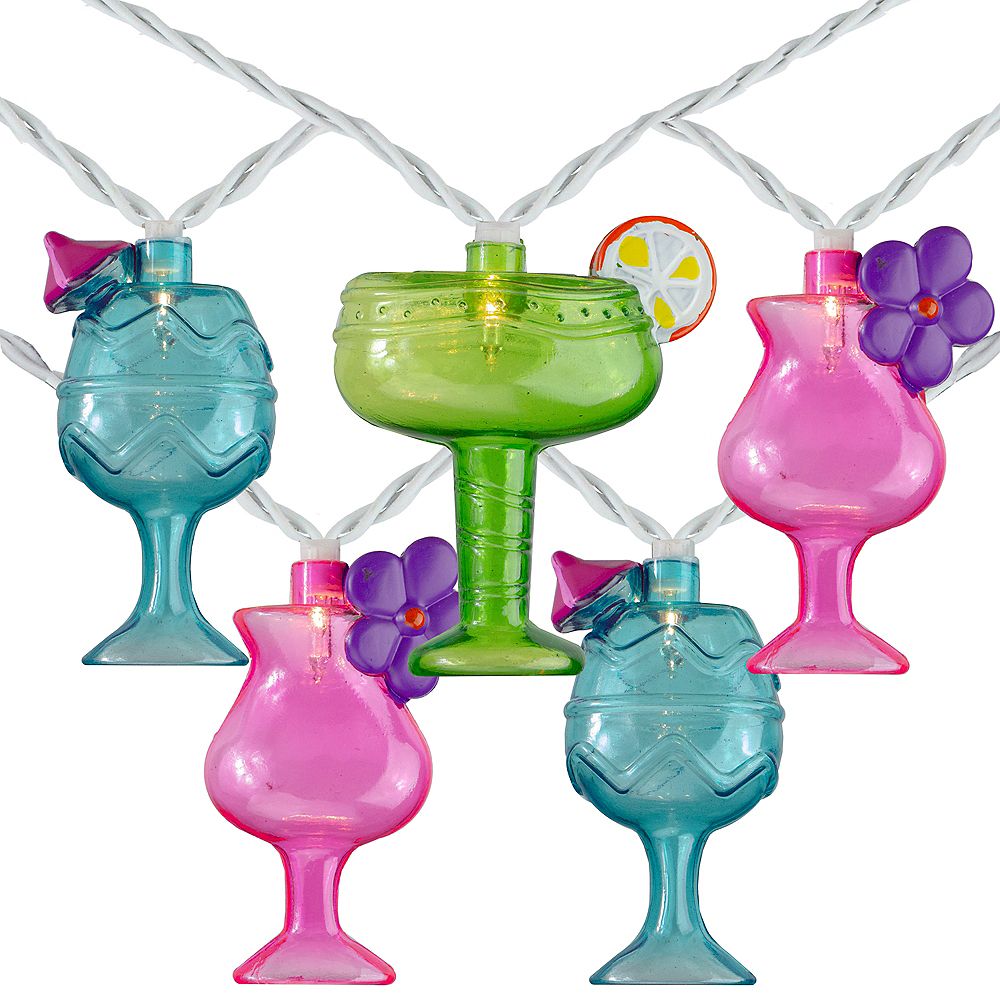 Product Features: Color: clear bulbs / white wire ...
Product Features: Color: clear bulbs / white wire Multi-color cocktail drink light covers Number of bulbs on string: 10 Bulb size: mini Spacing between each bulb: 10" Lighted length: 7.5' Total length: 9.5' 24" lead cord Additional Product Features: Steady burning bulbs If one bulb burns out the rest will ...