Caring for Your Yard at the Lawn and Garden Centre
Creating a beautifully manicured yard is easy when you start by shopping at the lawn and garden centre. When you have the right materials for every outdoor project, it's easy to create a landscape that looks as if jumped off the pages of your favourite magazine. Discover essential garden tools, fresh plants, and garden accessories designed to bring personal flair to your porch or patio.
Finding the Right Lawn and Garden Tools
Mowing your yard, edging along walkways, and trimming trees and bushes is easy when you have the right tools for the job. Stock up your garage or tool shed with the following items and garden like the pros.
•  Lawnmower
•  Wheelbarrow
•  Spreaders
•  Garden Trowel
•  Shovel and Spade
•  Weeder
•  Edger
•  Rake
•  Gloves
•  Shears
•  Hose
•  Electric Trimmer
•  Blower
Creating a Lush Garden with Plants
A variety of plants, trees, and flowers are essential to any completed landscape. When you are selecting plants for your home, it is important to establish your climate, type of sod, and the amount of shade the area receives. This information will help you find plants that will thrive under those conditions in the lawn centre.
Tips for Adding Plants to Your Home
•  Check your Hardiness Zone and pick plants that thrive in that area
•  Add plants of different heights, colours, and textures for added visual appeal
•  Add an irrigation system to keep the plants adequately watered
•  Use soil enhancers and mulch to add nutrients to the soil
•  Consider growing herbs that can be used in the kitchen
•  Plant at least one plant that looks great in each season for all-year enjoyment
Watering and Irrigating the Home
Irrigation systems are by far the most convenient way to deliver water to your flower beds and yard. When that isn't an option, portable sprinklers make a suitable alternative. Take careful measurements of your yard to ensure the sprinkler you purchase will provide adequate reach.
If you have high hanging plants or difficult areas to reach, there's nothing quite like a hose with a spray nozzle or a good, old-fashioned watering can. As you water, consider adding a plant food to replace nutrients that may not be found in the garden soil. If you want to feed your plants the natural way, take up composting and turn your kitchen rubbish into fertilizer for your garden.
Preserve the Yard with Proper Weed and Pest Control
The right pest control products can keep your plants, herbs, and vegetables nice and healthy throughout the growing system. Choosing the right weed control and pest control option is all about know what common bugs and weeds are found in your area and treating them with a product that is gentle on plants but tough on pests and weeds.
When you shop the incredible selection at the lawn and garden centre, you're sure to discover the items you need to transform the look of your landscape and make it the most attractive home on the block.
Related Products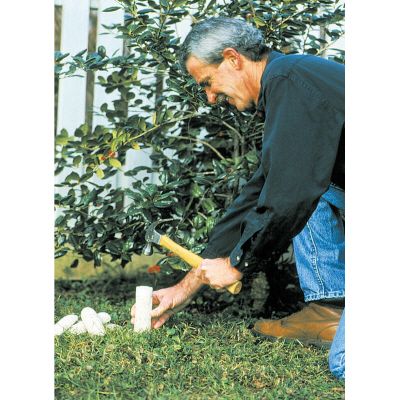 It's no secret that fruit trees need nutrients. ...
It's no secret that fruit trees need nutrients. Healthy, disease free trees make your yard look spectacular. Jobe's Fruit Tree Spikes ensure a continuous supply of nutrients below the surface, where the tree's active roots are growing. They are easy to insert around the tree's drip line and last for ...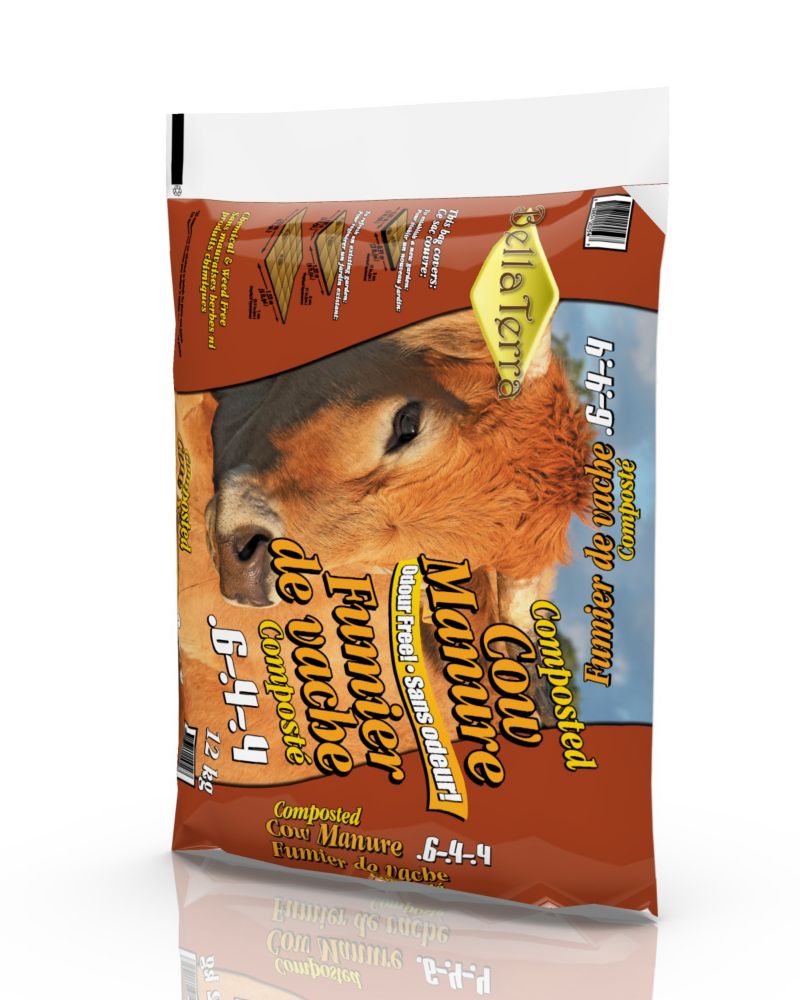 Master Gardener Cow Compost is a 100% natural ...
Master Gardener Cow Compost is a 100% natural outdoor garden soil amendment. This quality mixture is composed from cow manure, leaf mould, peat moss and black soil, scientifically formulated to provide a rich and odor- free compost. Cow compost is to be mixed into existing gardens or blended with soils ...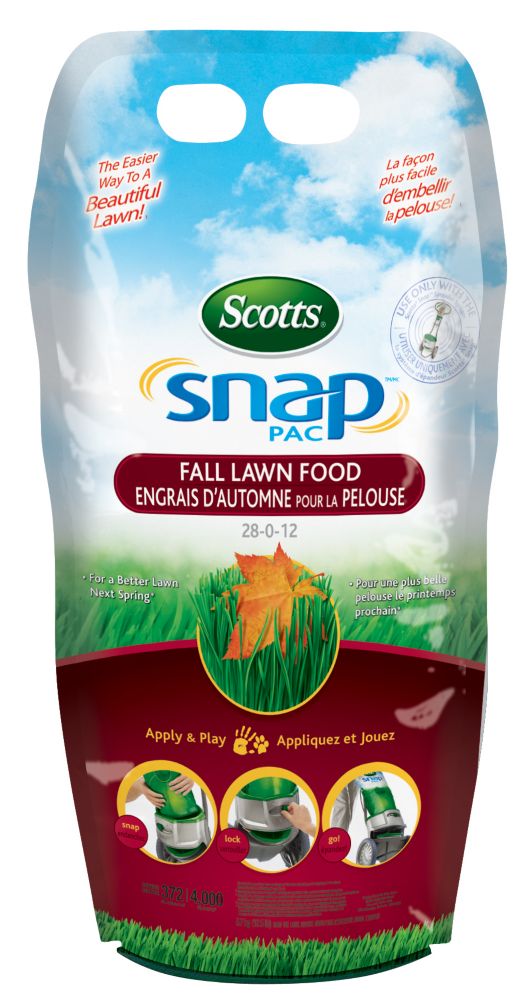 Feeding with Scotts Snap Pac Fall Lawn Food ...
Feeding with Scotts Snap Pac Fall Lawn Food provides the nutrients for a healthy lawn to develop a deep root system capable of withstanding the stresses of winter and promotes spring green-up.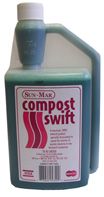 A non-toxic 100% natural product specially formulated to ...
A non-toxic 100% natural product specially formulated to speed the activity of aerobic bacteria in any backyard composter. Supplied as a concentrate in a special dosing 32oz bottle.