Equipment for Your Lawn
Keep your lawn beautifully maintained year-round with the right equipment.

Shop by Battery Power Platform

Lawn Tractor Attachments

Attach carts, seed spreaders, cultivators and more to your tractor to maintain your best lawn.

Trimmer & Edger Attachments
Accomplish more with attachments for pruning, hedge trimming and more.
Tree Trimming & Cutting
Tidy up trees and large bushes with various cutting and pruning equipment.

More Outdoor Power Equipment
Maintain Your Yard with Outdoor Power Equipment
Maintaining a beautifully manicured yard is easy when you outfit your garage with the proper power equipment. Start off your tool collection with the essentials and then add in a few fun extras according to the needs of your property. Keep your tools neatly stored in your garage or add a shed to your property.
Essential Outdoor Power Equipment
Lawn Mowers: A lawn mower is an absolute essential for any homeowner. This outdoor tool comes in a few main options; gas powered, battery-operated, manual, tool only, and electric. Some models even fold up to take up half of the space when they are not in use.
Trimmers & Edgers: Edgers and weed wackers will give your bushes and yard that perfectly manicured finishing touch by creating a straight line along walkways and flower beds. With the right hedge trimmers, it is easy to achieve any traditional bush shape and get rid of any straggling branches and leaves.
Leaf Blowers: After you're done mowing, blow all the grass clippings and loose leaves off your walkways and patio with the help of a leaf blower. Leaf blowers are especially helpful in the fall when the leaves are falling.
Chainsaws: Trimming larger branches around your property will require a proper chainsaw in your tool shed. Chainsaws are available in electric, gas, and battery-operated options according to your preferences.
Adding to Your Tool Collection
Lawn Tractors: When you have a large property to maintain, there's no tool more efficient than a lawn tractor. This ride-on mower is available in many different brands, sizes, and styles according to your needs. Many also offer attachments that can extend their use.
Pressure Washers: Pressure washing your home exterior once a year can help to extend the life of your paint job while cleaning the surface of all built on dirt, salt, and algae accrued throughout the year.
Tillers & Cultivators: Turning over the ground and getting it ready for planting is easy when you have a rototiller or cultivator on hand.
Generators: Have the power you need during a power outage or for an outdoor event when you add a generator to your tool collection. Generators are gas powered and come in a wide range of size options depending on what you need to accommodate.
Wood Chippers: Turn the branches you trim in your yard into useful wood chips with the help of a wood chipper.
Log Splitters: If you love burning firewood in the fireplace, a log splitter will make a great addition to your tool collection.
When you have the right outdoor power tools at your disposal, it is easy to create a lawn that maximizes curb appeal and welcomes everyone to your home. When you're shopping for outdoor equipment, consider choosing multiple battery-operated tools that are from the same line. The battery packs used for these tools are often interchangeable for your convenience. The same brand names that make outdoor tools often make indoor tools as well for expanding your collection.
Related Products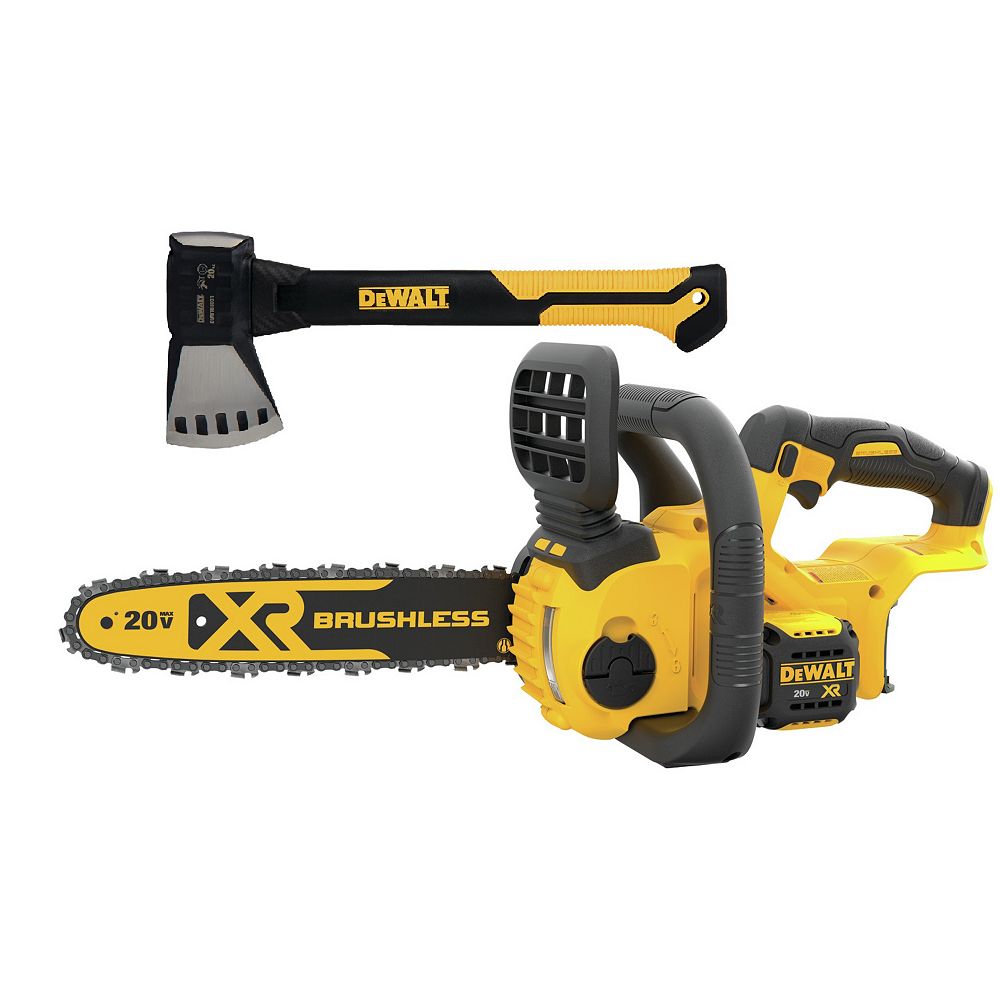 The DEWALT DCCS620B 20V MAX batteries. Gas-free operation ...
The DEWALT DCCS620B 20V MAX batteries. Gas-free operation eliminates the cold starts, fumes, carburetor issues, and maintenance involved with gas-powered chainsaws. This battery powered chainsaw is built to work hard. Use it for tough construction and outdoor jobs like cutting beams, demolition work, and managing tree limbs. The lightweight design ...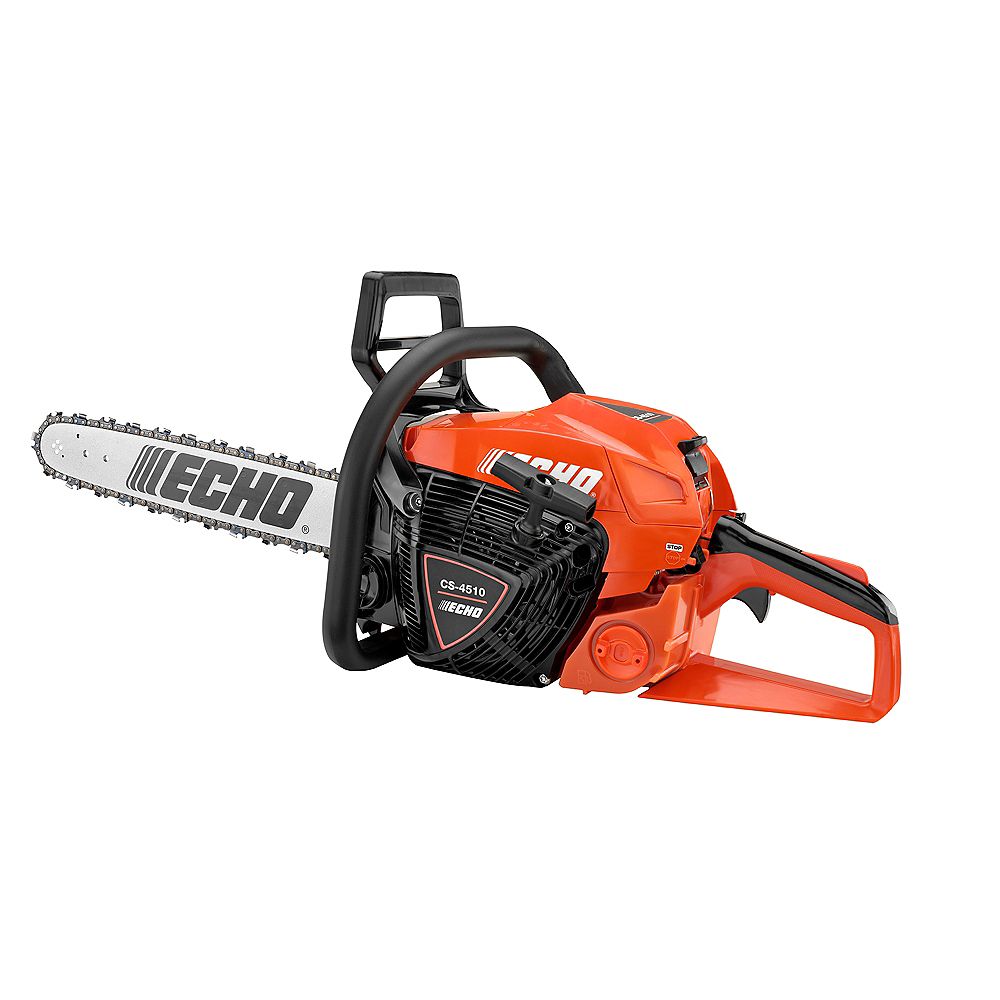 The gas powered ECHO chainsaw CS-4510 is a ...
The gas powered ECHO chainsaw CS-4510 is a mid-size chainsaw equipped with many features including a tool-less air filter cover, choke with fast idle, momentary stop switch and spring-assist starter. The air injection air cleaner removes dirt and debris from the air. The 3-point spring vibration reduction system provides operator ...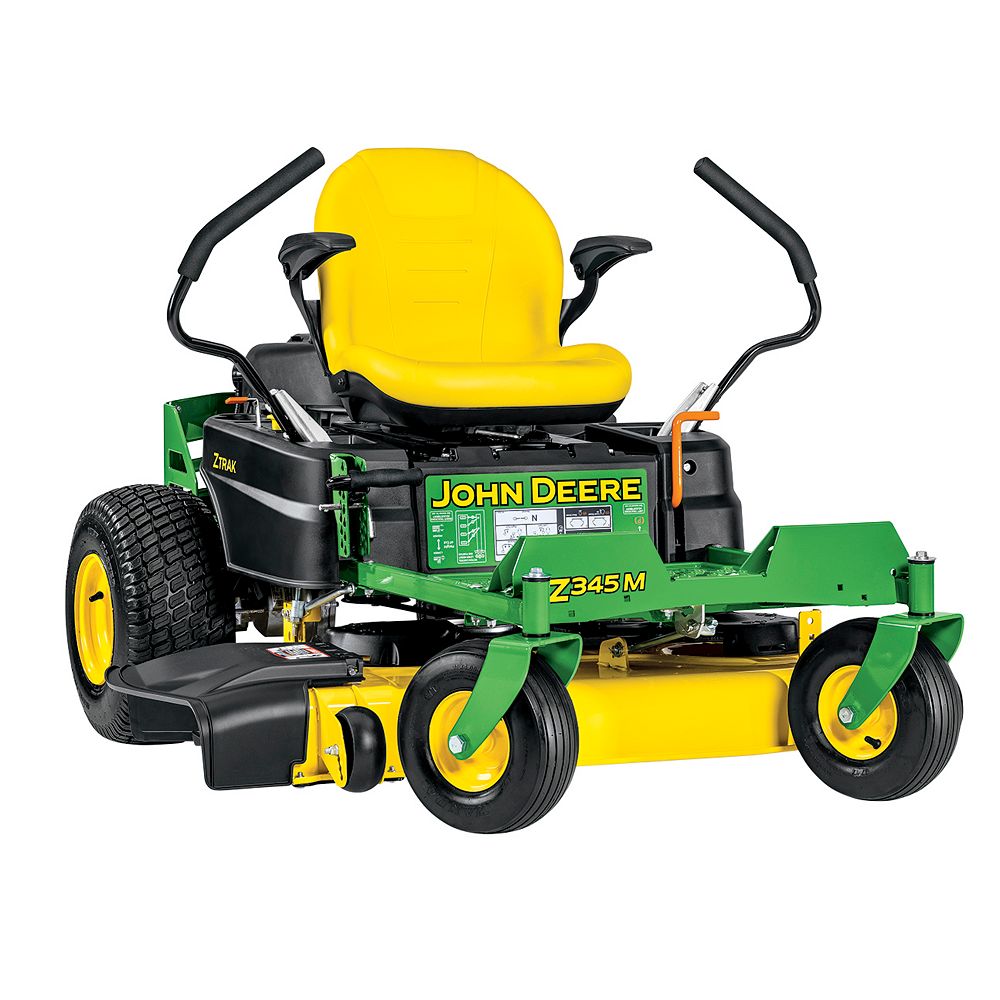 All John Deere ZTrak Residential Zero-Turn Radius Mowers ...
All John Deere ZTrak Residential Zero-Turn Radius Mowers offer unmatched quality, performance and comfort. They are designed for use by residential customers looking for an efficient mowing machine with exceptional maneuverability and trimming capability. The Z345M has a 22-HP V-Twin John Deere Branded engine for smooth, powerful performance. Equipped with ...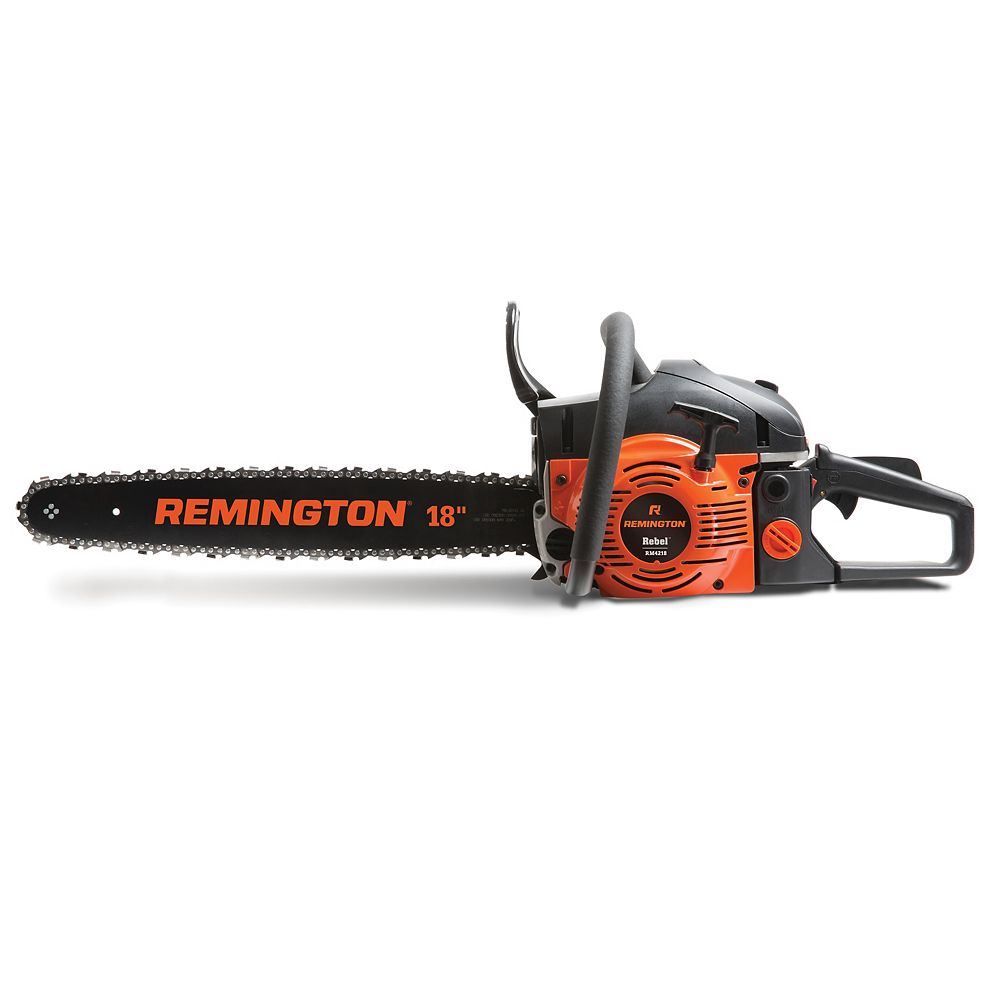 The perfect chainsaw for cutting firewood, as well ...
The perfect chainsaw for cutting firewood, as well as felling small to medium trees, the RM4218 Rebel's all-purpose design includes a gas powered 42cc engine, 18-inch bar and chain, and a die-cast chassis and pro-grade components. QuickStart technology makes it easy to rev up and go, and the side-access chain ...