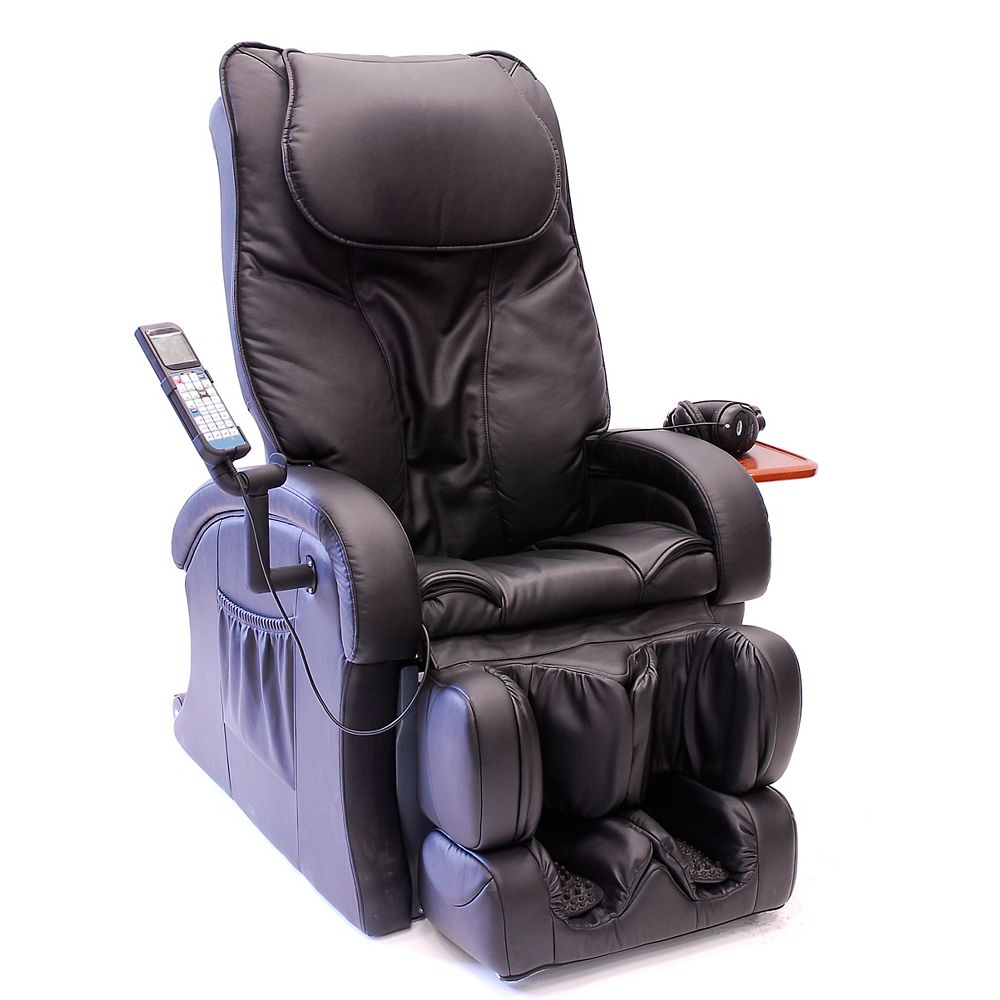 iComfort
Black Therapeutic Massage Chair
Model # IC1020|Store SKU # 1000712895
Overview

Model # IC1020 Store SKU # 1000712895

Help relieve your tension and stress with the incredible iComfort IC1020 <sup></sup>therapeutic massage chair. The footrest includes a series of powerful massage systems for tired feet. It is also hinged and retractable. The iComfort <sup></sup> IC1020 massage chair reproduces six massage therapies to help increase blood circulation, relieve tension and soothe stress with the feel of a professional massage in the comfort of your own home! The iComfort IC1020 <sup></sup> therapeutic massage chair will give you many years of massage and comfort. Polyurethane finish.

6 massage modes: kneading, knocking, rolling, vibration, flapping, kneading and knocking as well as massage combinations to create some of the best massage possible

The LCD backlit remote control indicates the type of massage performed

Built in MP3 player with included headphones. You can even synchronize the massage to your favorite music

Power recline up to 170 degrees with separate recline/incline controls

Sophisticated arms, legs, feet and under feet massage

LCD remote control

Specifications

Dimensions

Packaged Depth (in inches)

66

Packaged Height (in inches)

29

Packaged Weight (In lbs)

242.5

Packaged Width (in inches)

30.3

Details

Country of Origin

CN-China

Warranty / Certifications

One-year warranty.