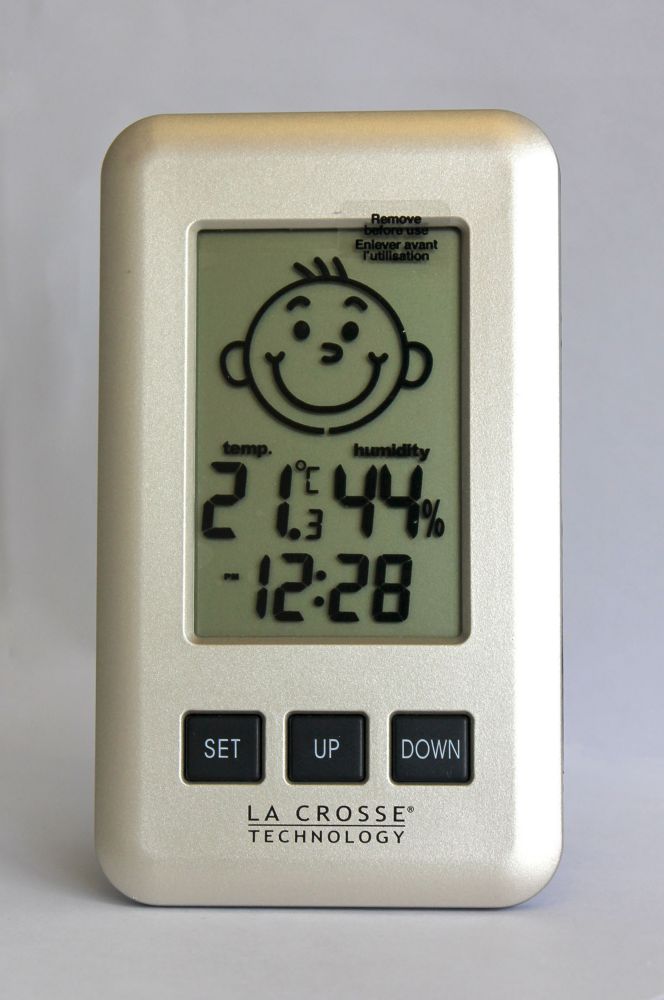 Springfield
DIGITAL HUMIDITY AND TEMPERATURE MONITOR
Model # K0399|Store SKU # 1000746599
Overview

Model # K0399 Store SKU # 1000746599

This Indoor Digital Humidity and Temperature Monitor will provide you with accurate, easy to read Humidity and Temperature levels

Helps to maintain healthy living conditions in your home or office

Includes detailed instructions and comfort chart

Includes Comfort Icons for easy reference

Monitor humidity levels for your hardwood flooring

Batteries not included

Specifications

Dimensions

Packaged Depth (in inches)

1

Packaged Height (in inches)

7.09

Packaged Weight (In lbs)

0.19

Packaged Width (in inches)

4.72

Details

Country of Origin

CN-China

Warranty / Certifications

Two year warranty
Related Products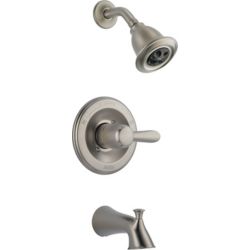 While other products may gather unsightly mineral ... See More +
While other products may gather unsightly mineral build-up over time, Delta soft rubber Touch-Clean. spray holes allow any mineral residue to simply be wiped away for an instantly refreshed look with no need for soaking or the aid of chemical cleaners. Delta. pressure-balance valves use Monitor. Technology to protect you and your family from sudden temperature changes. An ornate blend of deep, warm tones and subtle highlights give Venetian Bronze. a hand-brushed look that can transform a bath. Offering a smooth contrast to light tones and coordinating well with darker ones, this finish can have a beautiful soothing effect on almost any space. Delta WaterSense labelled faucets, showers and toilets use at least 20% less water than the industry standardsaving you money without compromising performance.
See less

-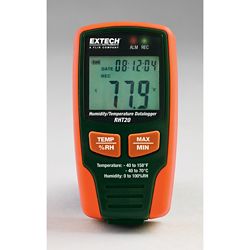 The RHT20 is a Humidity Temperature Datalogger tha... See More +
The RHT20 is a Humidity Temperature Datalogger that records up to 16,000 Humidity and 16,000 Temperature readings with a user programmable sample rate. Dew Point indication via the included Windows-compatible software. LCD displays current temperature and humidity readings plus Min/Max and Alarm status. Long battery life. Place or mount the datalogger in monitoring location (storage bin, truck, cargo hold, freezer, temperature-controlled room, etc.). Datalogger records temperature and humidity at sample rate set by user. Connect the datalogger to your PC via the USB interface to retrieve readings. Datalogger displays the current Humidty and Temperature plus Min/Max and alarm status so it can viewed anytime during the recording process. Complete with battery, mounting bracket, and software.
See less

-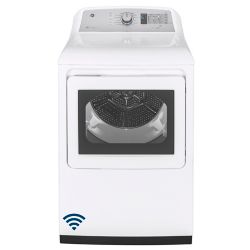 With a convenient range of wash cycles and tempera... See More +
With a convenient range of wash cycles and temperature options, this GE 7.4 cu. ft. gas steam dryer ensures laundry day is no longer the chore it used to be. HE Sensor Dry adjusts the drying time, and power, to save energy and prevent over-drying to prolong the life of your clothes. It's even Wi-Fi connected for remote monitoring
See less

-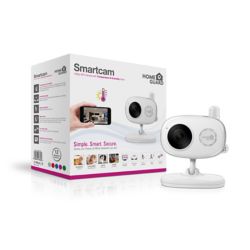 The Homeguard 1080P Full HD Smartcam with Temperat... See More +
The Homeguard 1080P Full HD Smartcam with Temperature & Humidity Alarm is an advanced security product that turns your PC, Smartphone or Tablet into an enhanced home monitoring system, allowing you to view live footage, set temperature & humidity alerts, speak to your family all using your connected Smart device. Gives you a ultra wide angled, 120 view of your room to ensure your home and family members are safe and secure at all times. With its integrated Temperature & Humidity sensor you can set it to alert you if your room gets too hot or cold, and it also works through the night providing hi-resolution images and video even in complete darkness thanks to its built in infrared night vision capability. To give you complete peace of mind there is a handy 2 way audio feature that lets you speak and listen through the camera using your PC, Smartphone or Tablet.
See less

-