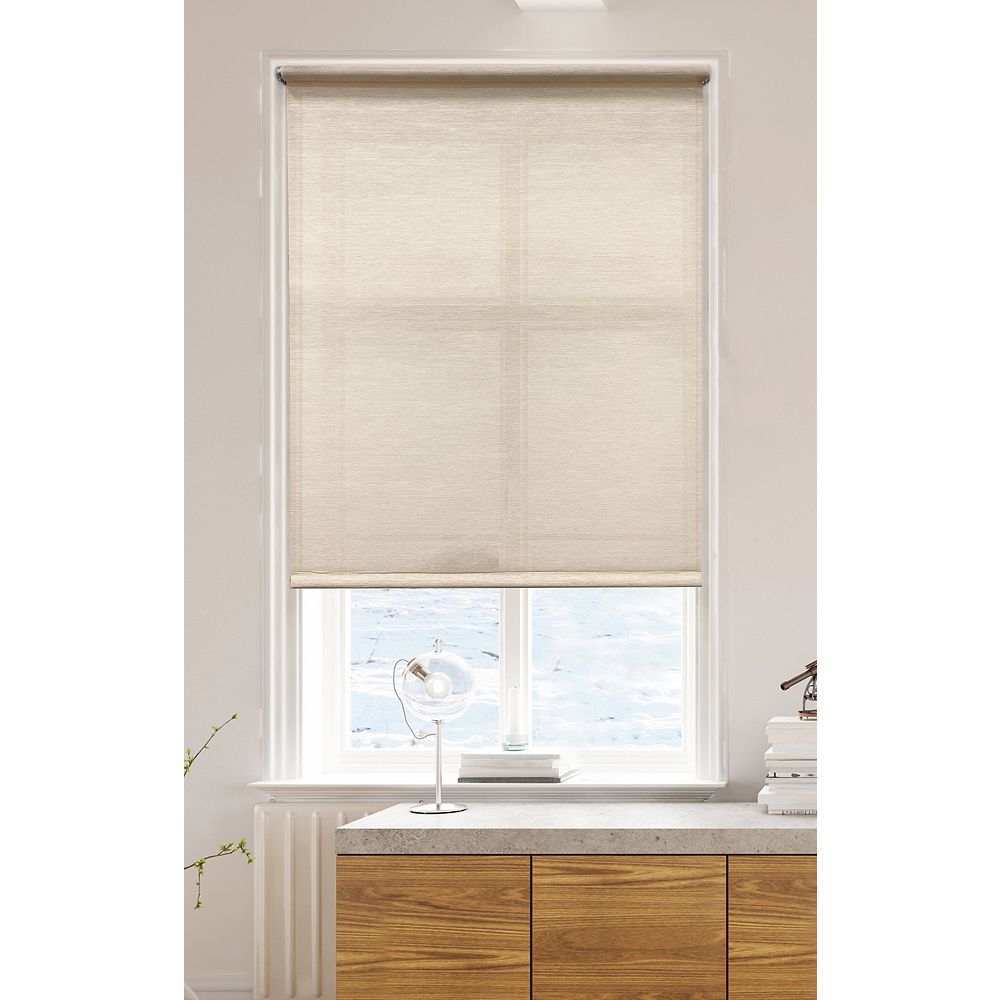 Lumi
37x72 Cordless Natural Fiber Fabric Roller Shades Linen Light Filtering Lumi
Modèle nº RSNFH3772L2|Nº UGS 1001606048
Aperçu

Modèle # RSNFH3772L2 Internet # 1001606048

LUMI Linen Nature-Made Cordless 37 in. x 72 in. (width x length) Light Filtering Natural Fiber Fabric Roller Shades are natures best choice for traditional window treatments. The cordless spring loaded operating system makes it one of the easiest, most practical, and most economical widow covering solutions in the world. The mixture of blended natural jute and polyester fibers creates an artistic natural fiber fabric for a beautiful decorative window covering with good privacy and sun protection. The adjustable spring tension system is easy to manage and operate. Lumi Cordless Natural Fabric Roller Shades come in a variety of color fabric textures with 10 different width sizes. Customized (cut-to-width) sizes are available on demand. Simply request the exact (Tip-to-Tip) measurement size you need and it will be cut and shipped to you at that specific size. Note for an Inside Mount measurement reduce 1/4(0.25 in.) for proper bracket fitting. 100% Child-Safe and pet friendly.

· 37 W x 72" L Actual Shade Size (Tip-to-Tip)

· Customized cut-down width sizes available on demand see Description for further details

· Linen Natural Fiber Fabrics offer a Nature-Made touch of natural blended jute-polyester fibers

· Light filtering roller shades offer good privacy and sun protection

· Cordless operational control is 100% child-safe and easy to use.

Spécifications

Dimensions

Hauteur assemblé

1.7

Largeur assemblée

3.35

Poids assemblé

3.35

Profondeur assemblé

1.7

Détails

Pays d'origine

VN-Viet Nam

Garanties et certifications

Pour garantie appelez 1-626-688-1985.