Shop Wood Flooring by Type
We have different types of wood flooring – including engineered hardwood, cork flooring, bamboo flooring and solid hardwood flooring – to refresh any room in your home.
Shop Wood Flooring by Shade
Whether your décor is light, dark or somewhere in between, we've got a flooring shade to match it. Choose from a range of styles including white-washed, ultra dark or grey hardwood floors to match your interior.

Shop Wood Flooring by Species
Whether you need beautiful maple, durable oak or elegant bamboo, you'll find wood flooring that suits any style and budget.

Complete the Project
Wood Flooring with Traditional Elegance
The natural beauty of wood floors makes them a traditionally sophisticated way to begin any room. This luxury flooring material comes in a wide array of varieties and finishes, making it easy to find a product that suits the style of your home while keeping within your decorating budget.
Types of Wood Flooring

Determining the correct type of wood flooring in your home is easier when you consider the needs of the space and the overall design of the room. Grey wood flooring brings a casual, coastal look with a contemporary vibe while maple and walnut flooring provides a more traditional look.
Solid Hardwood Flooring

When it comes to quality, you can't beat the look of solid hardwood flooring. These boards are milled from solid wood. They can be installed traditionally or arranged in a contemporary pattern, such as a chevron or herringbone. Solid hardwood flooring can be sanded down and refinished as it wears, making it a lasting addition. It should not be used in extremely wet areas, such as bathrooms, because it may warp with the moisture.
Engineered Hardwood Flooring

When you like the look of hardwood at a lower price point, engineered hardwood floors make a fashionable alternative. Engineered wood is typically a click flooring option, making it easy to install.
Bamboo Flooring

Bamboo flooring provides the ideal balance between durability and affordability. Bamboo is a sustainable material, making it an eco-friendly choice. The strength of the material makes it a popular choice for families with children and pets.
Cork Flooring

Enjoy the rich tones of hardwood with a varied texture by selecting cork flooring for your room. Like bamboo, cork is a renewable resource because it is harvested from the outer bark of cork oak trees and does not require for the tree to be chopped down.
Selecting a Wood Finish

The tone of the wood can be every bit as important as the material. The finish establishes the overall look and feel the finished flooring gives to a space.
Dark Wood Floors

Dark hardwood floors add a dramatic look to a space. The rich colour is more contemporary in feeling and helps to make an expansive space feel cozier. Light furniture and wall colours stand out against the dark hue of the wood floors.
Medium Wood Floors

Wood floors with a medium finish bring a classic warmth to the design of a living area or bedroom. Maple, acacia wood, and chestnut are just a few of the medium finished that will bring a timeless look to the room.
Light Wood Floors

Make your room feel larger and brighter by adding light wood floors that bounce light around the space. Natural oak, hickory, and acacia are all common light woods. Light floors with a white or blue tint bring a coastal look to a home.
The Home Depot carries a wide selection of wood flooring to choose from. Take advantage of professional installation services or stock up on the flooring tools and accessories needed to get the job done right.

Related Products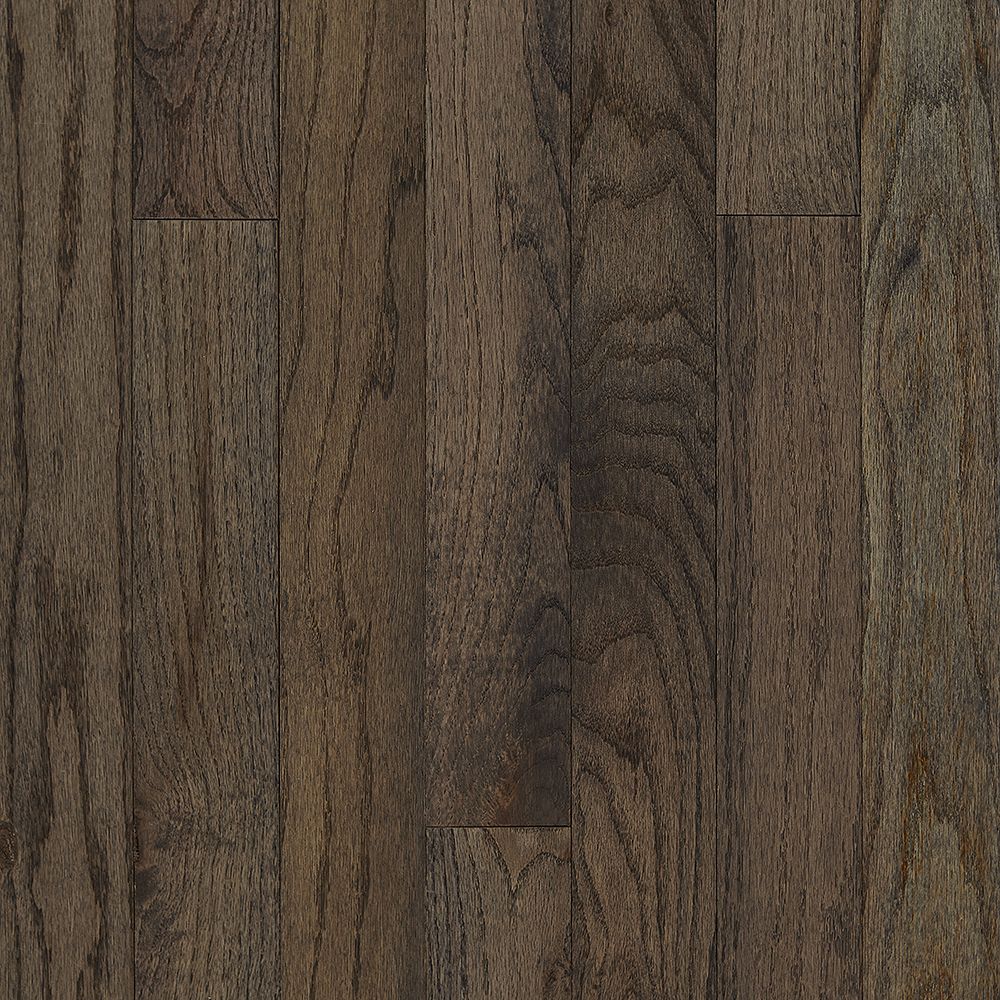 Enhance your home with beautiful hardwood flooring that ...
Enhance your home with beautiful hardwood flooring that fits your budget. Full of abundant character and colour variation, the Bruce Plano collection celebrates the beauty of natural hardwood. Enjoy natural features, including mineral streaks, knots and small holes and minor milling imperfections. Design your floor to your unique tastes with ...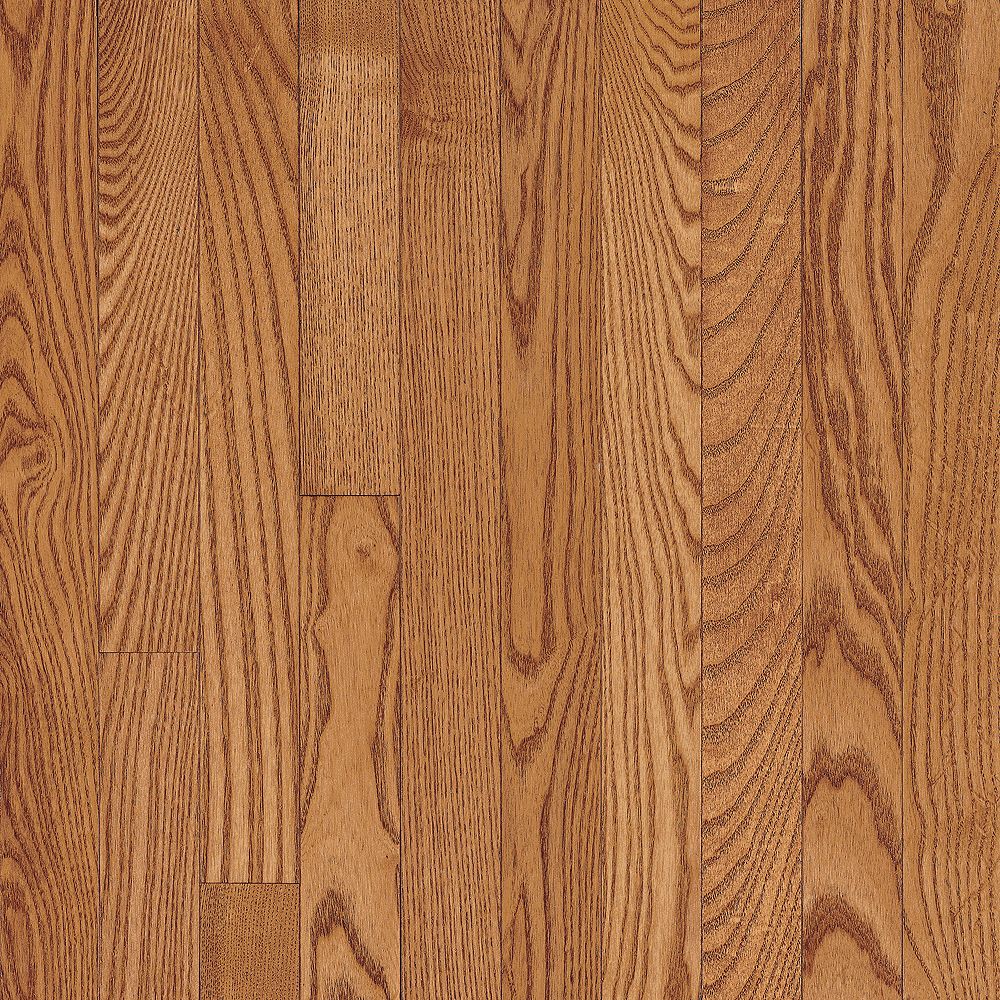 With the American Originals 3/8 inch x 5 ...
With the American Originals 3/8 inch x 5 inch Engineered Click Lock Hardwood Flooring, you can enjoy the natural beauty of oak's rich robust grain characteristics throughout your home. The strips have micro edges and square ends for a classic linear look. It has DuraShield finish for durability and beauty. ...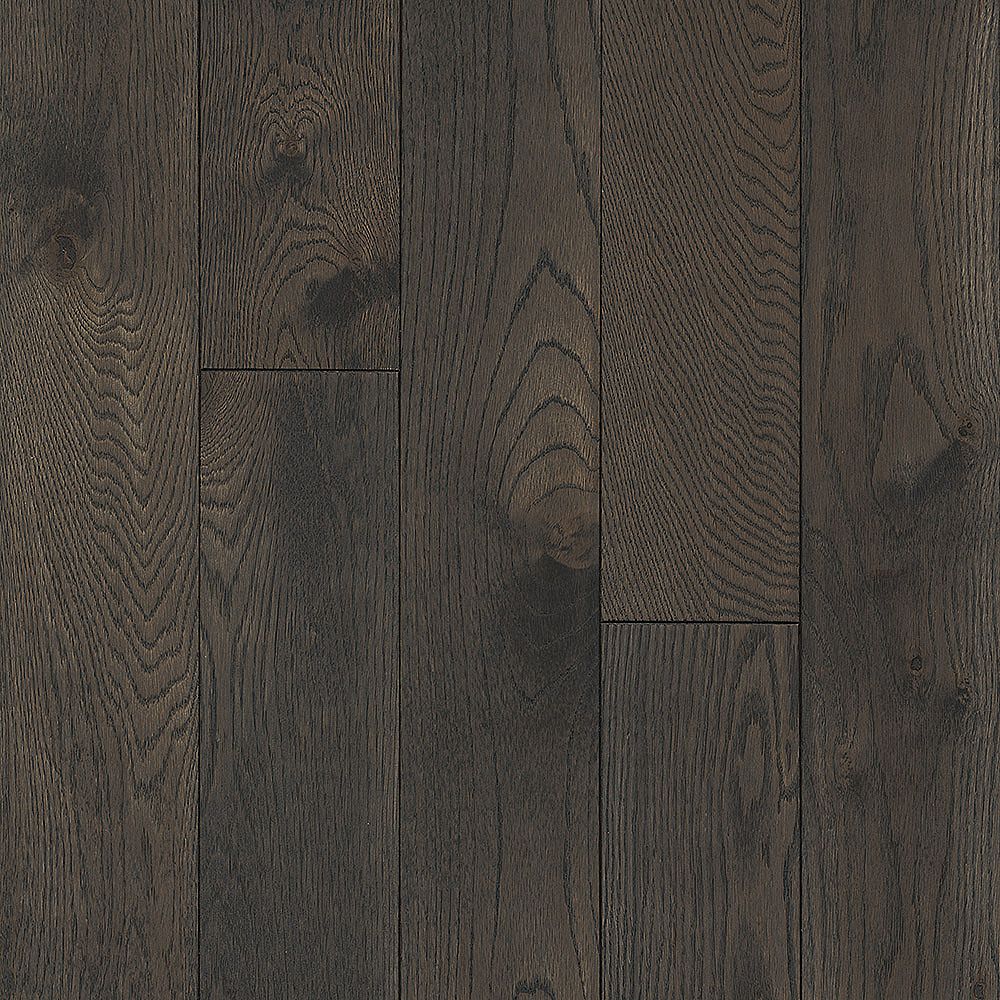 It's a hardwood floor that you can really ...
It's a hardwood floor that you can really live on found within our Revolutionary Rustics collection built with the endurance for real life active kids, pets and heavy foot traffic. Utilizing EverGuard+ a strong, protective coating forms the hardest traffic and wear resistant barrier that also protects the wood from ...
Revolutionary Rustics builds natural character into your space ...
Revolutionary Rustics builds natural character into your space with the varying tones and textures of this one-of-a-kind solid hardwood flooring. A distressed hardwood born from timeworn beauty, the unique, double-stained surface treatments blend flawlessly to reveal colours with depth and dimension easily coordinating with any decor. Enjoy the classic look ...