Related Cleaning Products
Maintaining a perfectly clean home or office is easy when you stock up on essential cleaning supplies at The Home Depot. With a selection this extensive, it is easy to find everything you need to mop your floors, scrub down the shower, and even tackle that huge pile of laundry. Collect all the items you need around the home as well as the cleaning tools you need to use them correctly.
Your home should be a haven for relaxation. Keep it nice and neat by getting the household cleaners you need for every room of your home. The formula of each of these items is specific to their purpose. Your essential checklist should include:
Dish Detergent
Floor Cleaners
Carpet Cleaners
Stovetop Cleaners
Mold & Mildew Cleaners
Make cleaning every room of your home a little easier by grouping your cleaning products into buckets or bins according to their room or purpose. All bathroom items can be stored in one place while all kitchen items are organized in another.
Getting your home sparkly clean is all about having the right cleaning tools for the task. These tools are designed for durability and are specifically crafted to handle different surfaces. Take inventory of the surfaces you have around your home and make sure you have the proper cleaning tools for that surface. Every home needs to be outfitted with the basics, including:
Mop
Broom
Dust Pan
Bucket
Sponges
Paper Towels
Cleaning Brushes
Let your home smell as great as it looks by selecting a variety of air care supplies. Air fresheners, scented candles, and fragrance sprays are just a few of the items you can use to give your home a signature scent. For a unified effect, try using the same scent for multiple items and scattering them around your house. If you struggle with mildew, try using moisture absorbers to rid your space of that musty scent.
The Home Depot isn't just a great source for your home cleaning products; they also offer a wide range of commercial cleaning supplies. If you are outfitting your business' cleaning closet, don't forget to purchase a few safety signs that will alert your clients or customers to wet floors.
Safety Signs
Cleaning Carts
Cleaning Caddy
Bathroom Components
Commercial Cleaning Products
Garbage and Recycling Receptacles
You need a place to go with all the garbage and recycling products your family produces. Outfit your kitchen and garage with trash cans and recycling bins. Liners that fit your specific can will help keep the trash contained and allow for easy emptying.
Maintaining a perfectly clean home is all about choosing a cleaning routine and sticking with it. Keep your calendar organized by determining which day of the week you are going to clean bathrooms, dust furniture, and do your floors. Some tasks, such as cleaning the kitchen, may need to become a daily chore. With the right products for every job, you won't dread these necessary tasks.
Related Products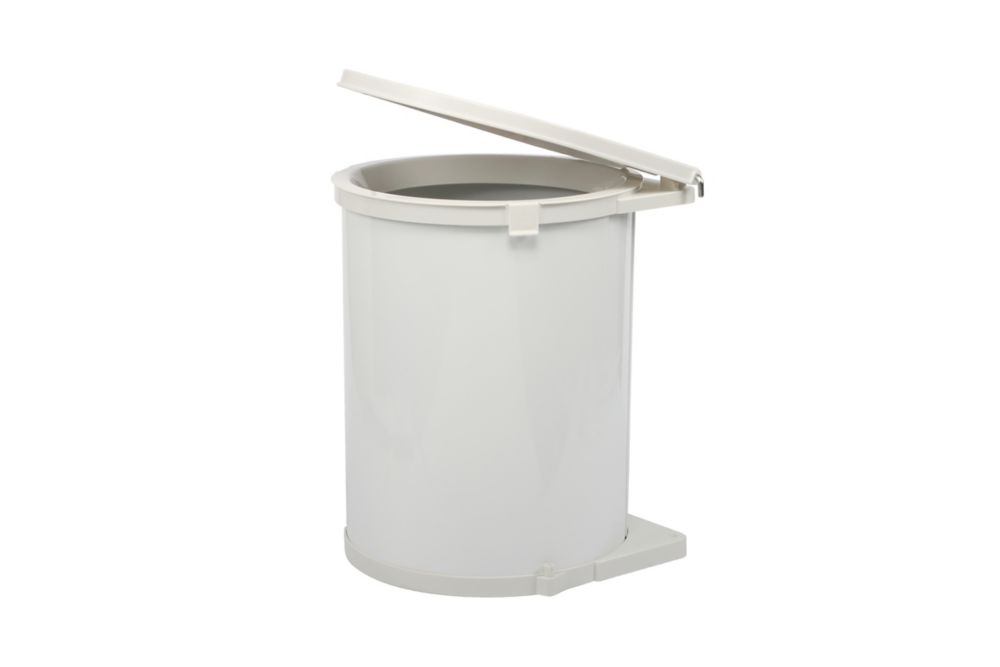 This Real Solutions by Knape & Vogt 30.3 ...
This Real Solutions by Knape & Vogt 30.3 L chrome trash can is door mounted for easy access. The lid will open on it's own when the door is opened. Units mounts into most frameless and face-frame cabinets with block (include) for face frame applications. The unit features a bag-clamping ...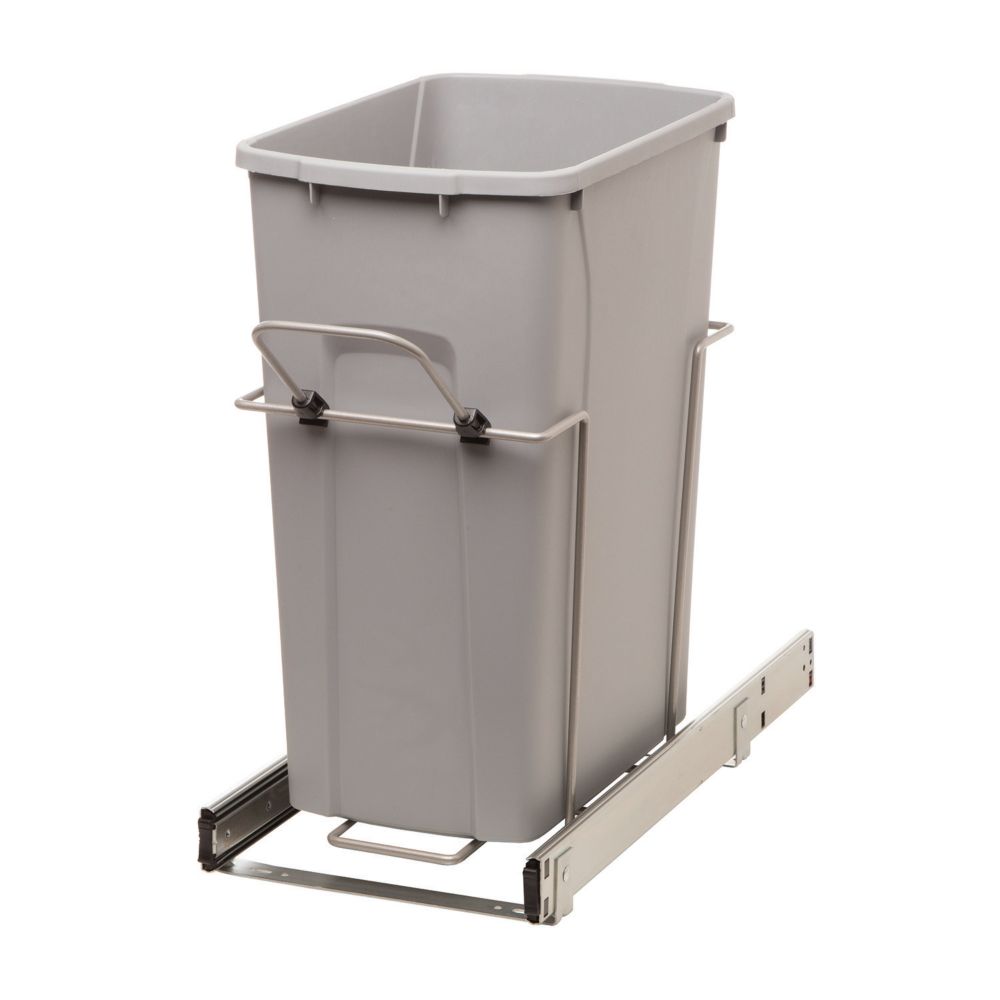 This Knap & Vogt Single 35 qt. Platinum ...
This Knap & Vogt Single 35 qt. Platinum Trash unit with Pull-Out Steel Cages features Soft Close technology. The pull-out system installs with 4 screws (included). The unit holds one generous lidded 35-quart bin on a pull-out system.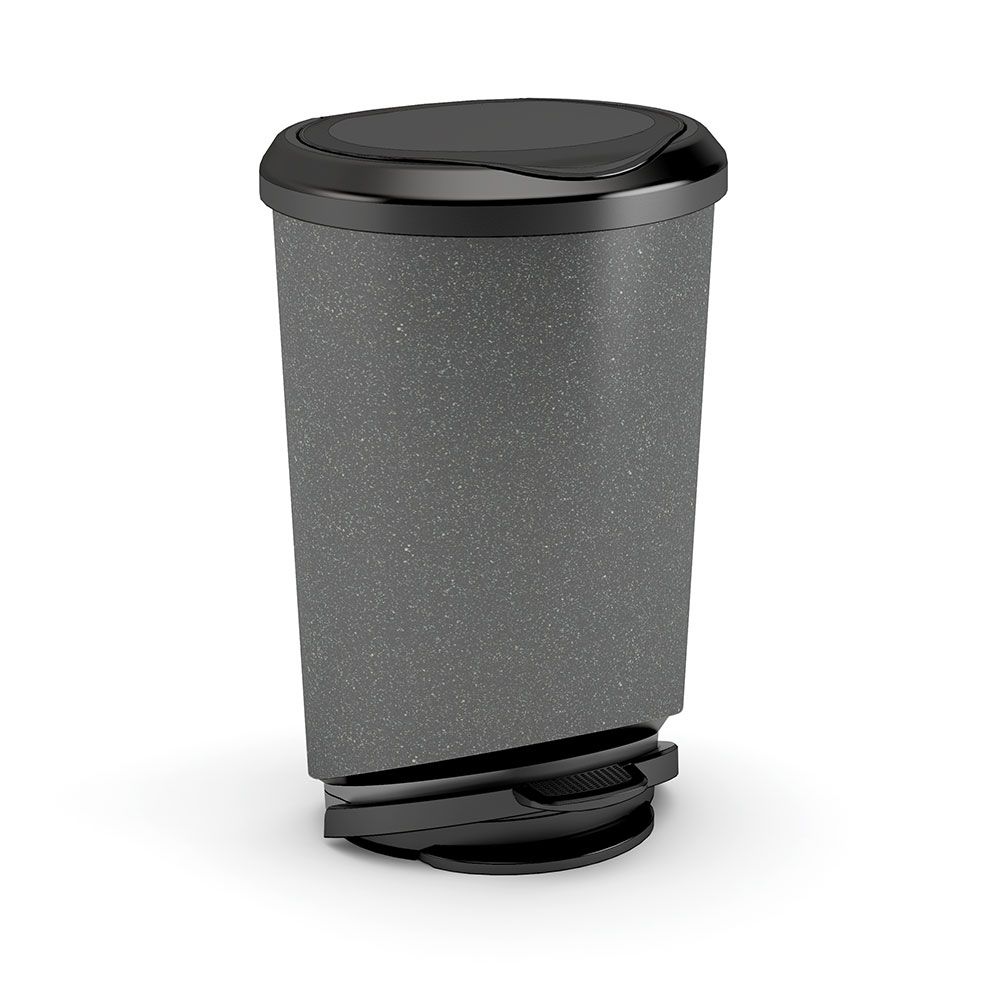 This Granite look waste bin is a stylish ...
This Granite look waste bin is a stylish addition to your Kitchen or Laundry room. A simple step on design makes waste disposal easy. Made with quality plastic for durability provides a high end look for an affordable price.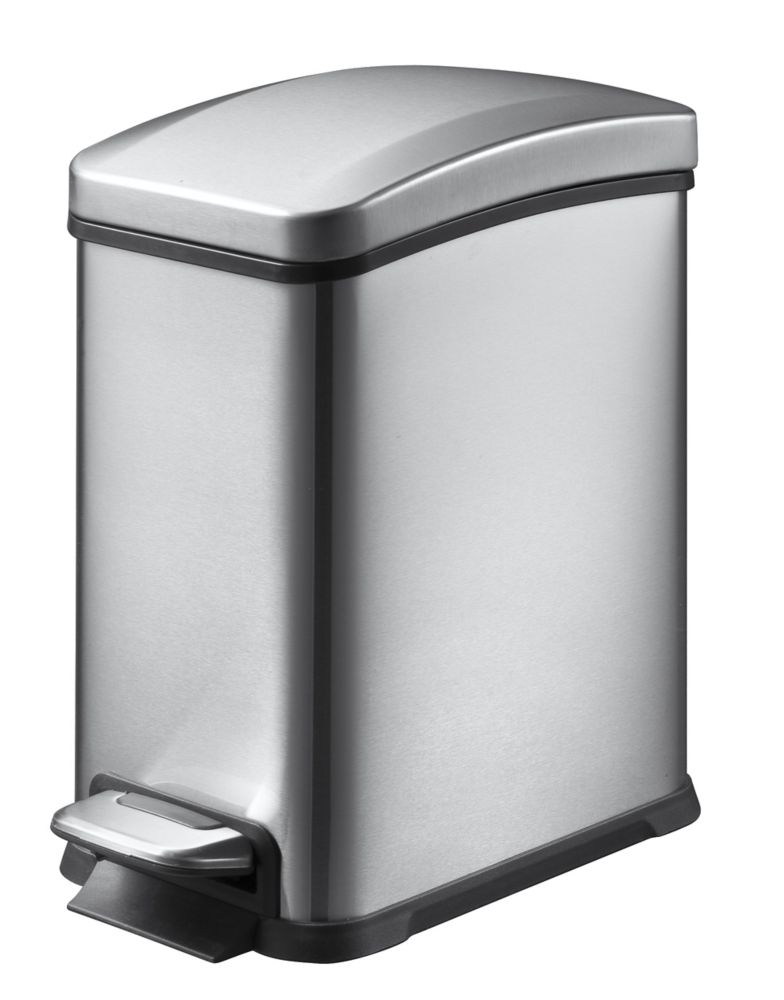 This 8L Trash Can Combo comes with a ...
This 8L Trash Can Combo comes with a brushed stainless steel finish with fingerprint resistant feature. It is pedal operated with a hinged lid that makes it easy to dispose of your waste. Damper system provides soft close effect on lid. The can comes with an inner plastic bin for ...