Shop our Assortment of Plants, Trees and Flowers
Order your plants and flowers for home delivery or pick them up in-store where available.
Please note: Pick-up in-store orders containing plants and flowers will be cancelled if not picked up within 72 hours of receiving your ready for pick-up email.
Caring for Your Yard at the Lawn and Garden Centre
Creating a beautifully manicured yard is easy when you start by shopping at the lawn and garden centre. When you have the right materials for every outdoor project, it's easy to create a landscape that looks as if jumped off the pages of your favourite magazine. Discover essential garden tools, fresh plants, and garden accessories designed to bring personal flair to your porch or patio.
Finding the Right Lawn and Garden Tools
Mowing your yard, edging along walkways, and trimming trees and bushes is easy when you have the right tools for the job. Stock up your garage or tool shed with the following items and garden like the pros.
•  Lawnmower
•  Wheelbarrow
•  Spreaders
•  Garden Trowel
•  Shovel and Spade
•  Weeder
•  Edger
•  Rake
•  Gloves
•  Shears
•  Hose
•  Electric Trimmer
•  Blower
Creating a Lush Garden with Plants
A variety of plants, trees, and flowers are essential to any completed landscape. When you are selecting plants for your home, it is important to establish your climate, type of sod, and the amount of shade the area receives. This information will help you find plants that will thrive under those conditions in the lawn centre.
Tips for Adding Plants to Your Home
•  Check your Hardiness Zone and pick plants that thrive in that area
•  Add plants of different heights, colours, and textures for added visual appeal
•  Add an irrigation system to keep the plants adequately watered
•  Use soil enhancers and mulch to add nutrients to the soil
•  Consider growing herbs that can be used in the kitchen
•  Plant at least one plant that looks great in each season for all-year enjoyment
Watering and Irrigating the Home
Irrigation systems are by far the most convenient way to deliver water to your flower beds and yard. When that isn't an option, portable sprinklers make a suitable alternative. Take careful measurements of your yard to ensure the sprinkler you purchase will provide adequate reach.
If you have high hanging plants or difficult areas to reach, there's nothing quite like a hose with a spray nozzle or a good, old-fashioned watering can. As you water, consider adding a plant food to replace nutrients that may not be found in the garden soil. If you want to feed your plants the natural way, take up composting and turn your kitchen rubbish into fertilizer for your garden.
Preserve the Yard with Proper Weed and Pest Control
The right pest control products can keep your plants, herbs, and vegetables nice and healthy throughout the growing system. Choosing the right weed control and pest control option is all about know what common bugs and weeds are found in your area and treating them with a product that is gentle on plants but tough on pests and weeds.
When you shop the incredible selection at the lawn and garden centre, you're sure to discover the items you need to transform the look of your landscape and make it the most attractive home on the block.
Related Products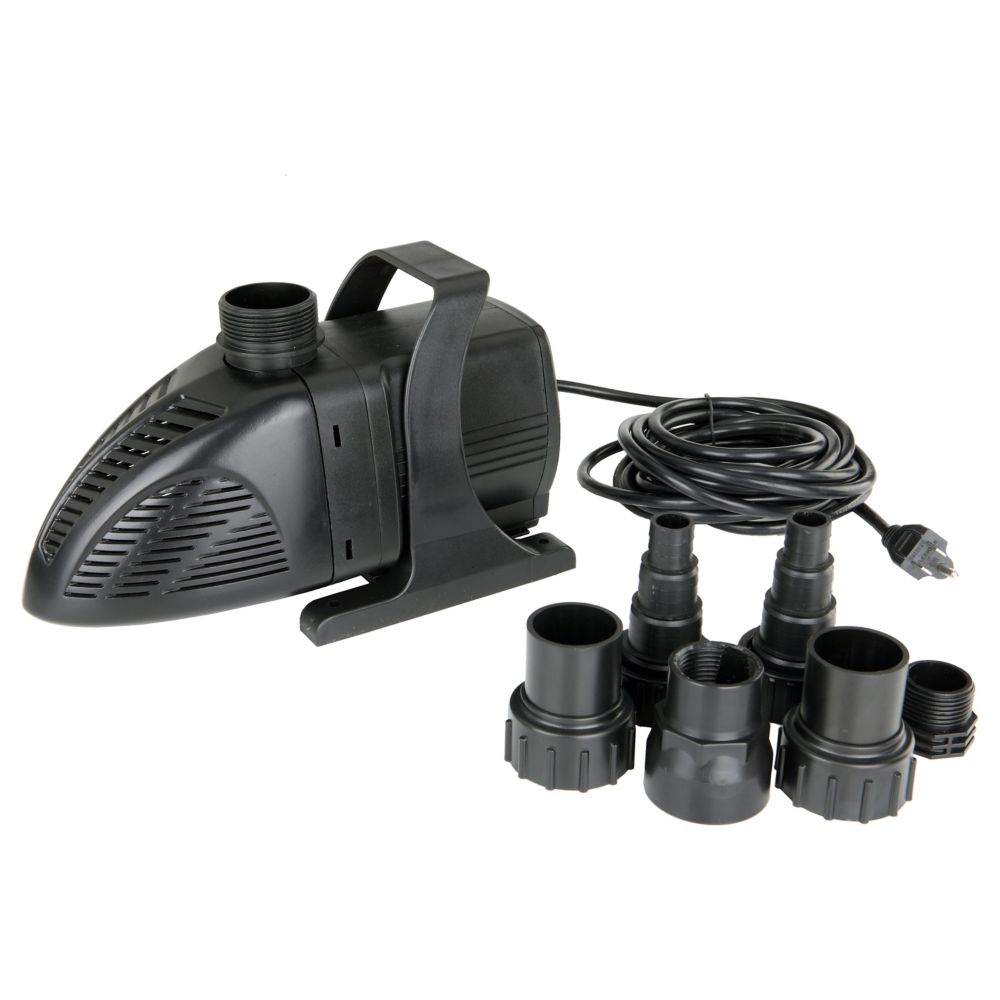 The Ultra Energy Efficient (40-Watt) 1250 Gallon Per ...
The Ultra Energy Efficient (40-Watt) 1250 Gallon Per Hour Pond / Waterfall Pump Provides the Best Operational Value for the Necessary Circulation of Ponds up to 1500 Gallons, While Powering Most Premium Water Features up to an 8-foot height environment.ETL Safety Certified and Oil Free; Fish and Plant Safe; with ...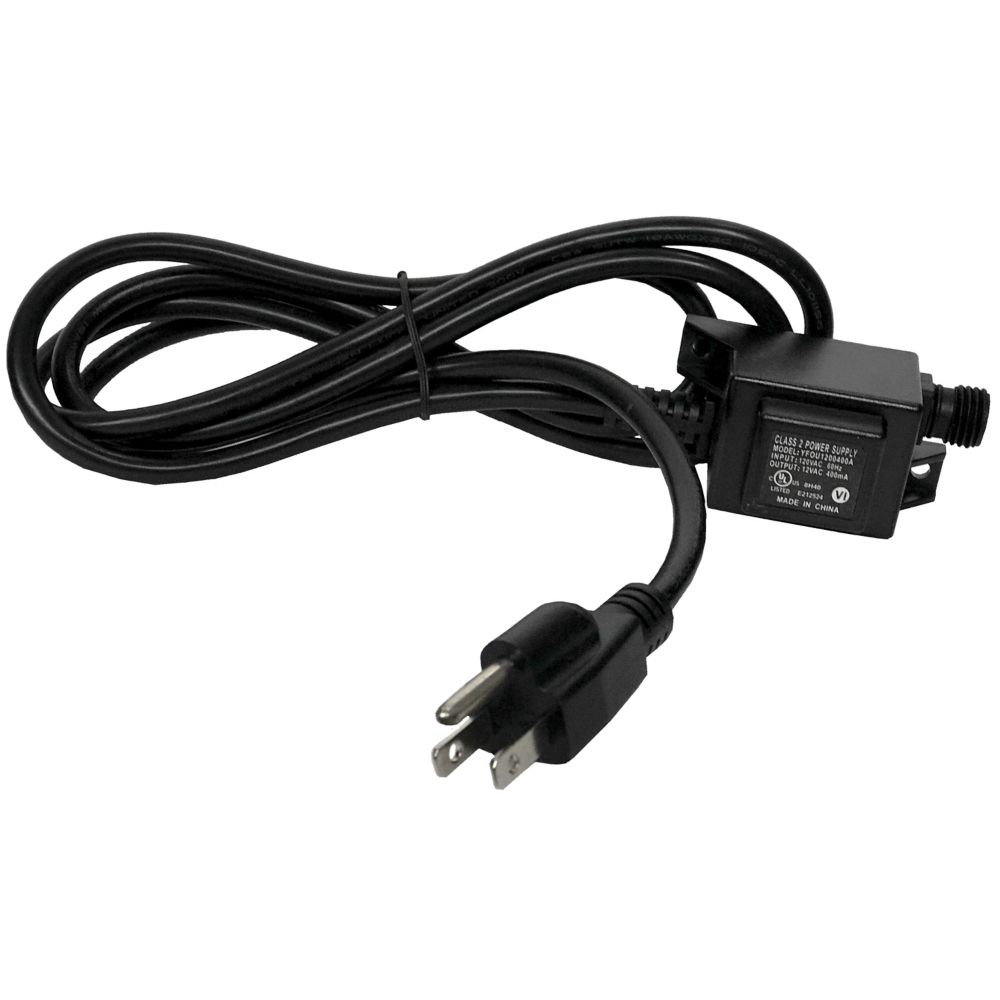 External Power Supply / 12V to 120V Transformer ...
External Power Supply / 12V to 120V Transformer for Low-Voltage Lighting, 4.8W. Ideal for powering low-voltage lighting applications up to 400mAh; Features quick connection threaded Input Port for easy attachment to most 2-Pin Output Pond and Landscape Lighting Systems. OEM Replacement for Angelo Decor Fountain, Pond and Landscape Lighting SystemsUL ...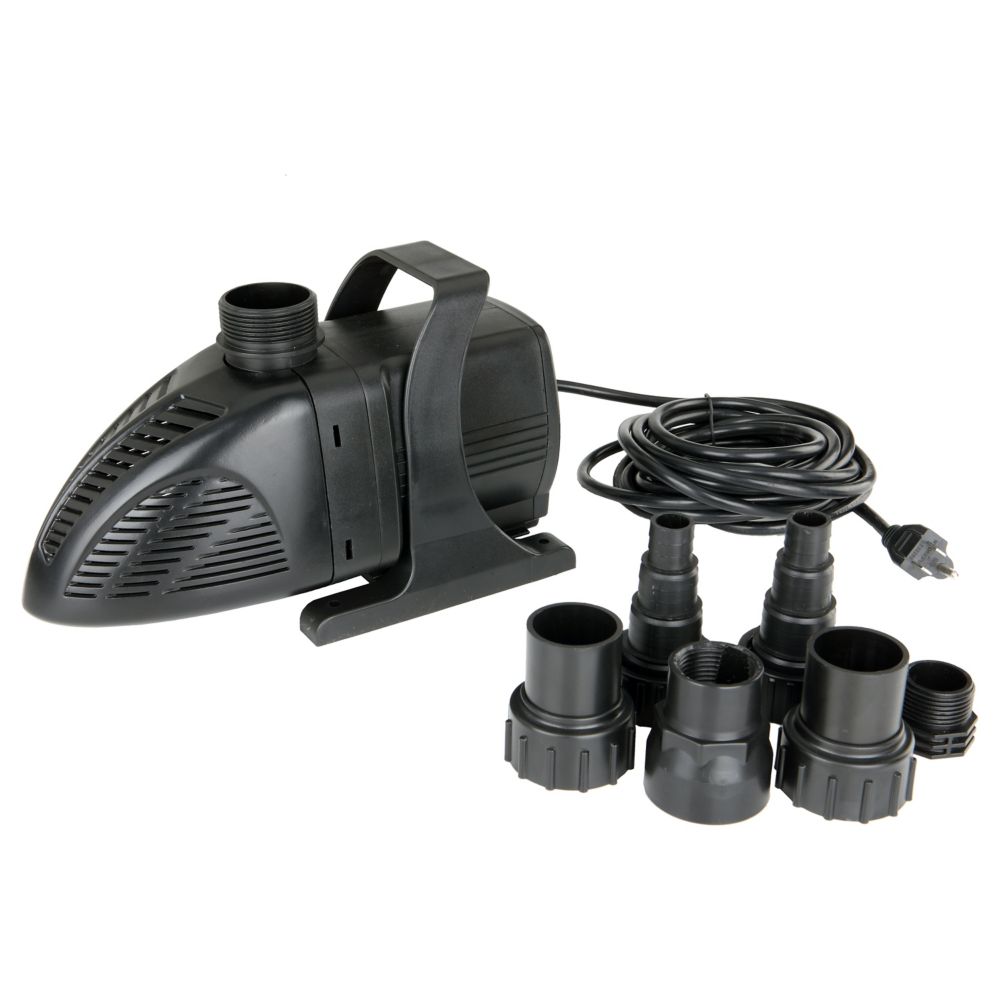 The ultra energy efficient (85-Watt) 2500 Gallon Per ...
The ultra energy efficient (85-Watt) 2500 Gallon Per Hour Pond / Waterfall Pump provides unsurpassed value and performance for proper circulation in ponds up to 3000 gallons, while powering most water features up to a 10-foot height environment.ETL safety certified, oil-free, fish and plant safe; Peak flow of 2642GPH / ...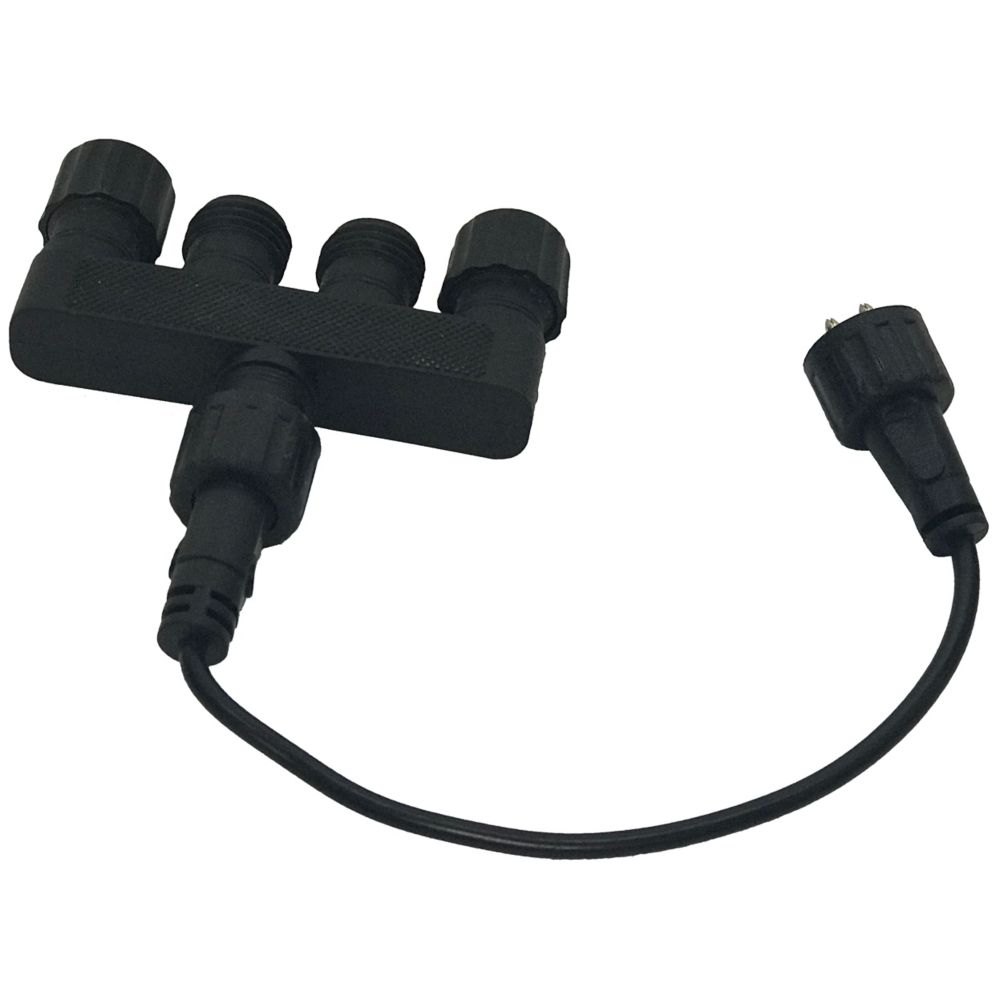 The Angelo Décor 4-to-1 Low-Voltage Lighting Connection Block ...
The Angelo Décor 4-to-1 Low-Voltage Lighting Connection Block is intended for use with up to 4 Low-Voltage Lighting Accessories with 2-Pin threaded Output Connectors. Includes 2 caps for closing off unused ports, with a Single Cord Extension to attach to an External Power Supply / Transformer. Rainproof / Weatherproof Safe ...