Lighting & Ceiling Fans to Brighten Your Space
Making your room bright and inviting is all about illuminating it with the right lighting fixtures or ceiling fans. There are so many different styles, lighting types and finishes to choose from. With a little consideration, you'll discover the lighting solution that not only meets the needs of your space, but also enhances the style of your home.
Lighting Types
Different rooms in your home call for different types of lighting. Pendant lights, chandeliers, flush mount lights and ceiling fans all illuminate your room from above. However, if you want to create a cohesive lighting experience, you need to add additional lighting solutions as well. For example, under cabinet lighting provides essential task light while you prepare meals in the kitchen. Lamps not only provide reading light, but also add a layer of style to your side tables. Take a look at your current space at various times throughout the day to determine which of these light fixtures will best enhance the area in the morning, afternoon and evening.
•  Chandeliers
•  Pendant Lights
•  Flush Mount Lights
•  Ceiling Fans
•  Outdoor Lighting
•  Track lighting
•  Vanity Lighting
•  Wall Sconces
•  Lamp & Shades
•  Commercial Lighting
•  Under Cabinet Lighting
•  Recessed Lighting

Additional Considerations
Once you understand the types of lighting you require for your space, you can narrow down your search within that type by taking a look at a few additional features, such as overall style, finish and the energy efficiency of the unit.
Finish
Make sure the lighting fixture you select features a finish that will coordinate with the existing décor in your room and throughout your home.
Style
The overall style of your home should be taken into consideration when selecting the fixtures that illuminate the space. Glam, industrial, traditional, modern and rustic style options are available for every lighting type.
Energy Efficiency
Lighting fixtures with LED bulbs operate on a fraction of the energy, drastically reducing energy costs and lowering your environmental footprint.
Fall in love with the bright and inviting feeling of your home when you layer various lighting solutions throughout your space. The Home Depot offers a wide array of styles, finishes and types to choose from, making it easy to coordinate your fixtures with the existing décor of your space.
Related Products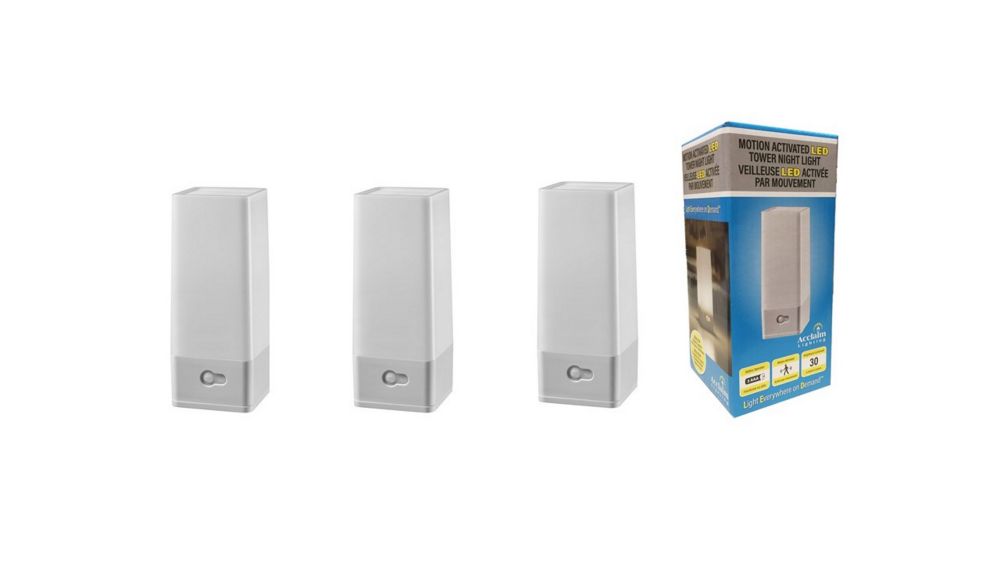 3 pack at one great price of LED ...
3 pack at one great price of LED portable night light that is Battery Operated LED includes motion sensor. Tower Night Light has a nice soft light great for your child bedroom, bathrooms, entry ways, porches, or for camping. Motion sensor turns on for 25-30 seconds. 3 pack at one ...
Battery operated LED night light in dove gray ...
Battery operated LED night light in dove gray finish turns on automatically when motion is detected. It activates only in darkness to conserve battery life. Shuts off automatically after 20-25 seconds if no motion is detected.Perfect for night stands, bathrooms, kitchen counters, or use in kids' rooms as a night ...

Wireless LED Touch Control Warm White 12" (30.5cm) ...
Wireless LED Touch Control Warm White 12" (30.5cm) Under Cabinet Utility Light, Use a lightly Touch to activate On / Off Operation. Ideal for Bedroom, Closet, Kitchen , Office, Bathroom, Camping, traveling and Workshops. Anywhere you need light at a Touch. Mounting Hardware and Template included. Batteries (not included) 4 ...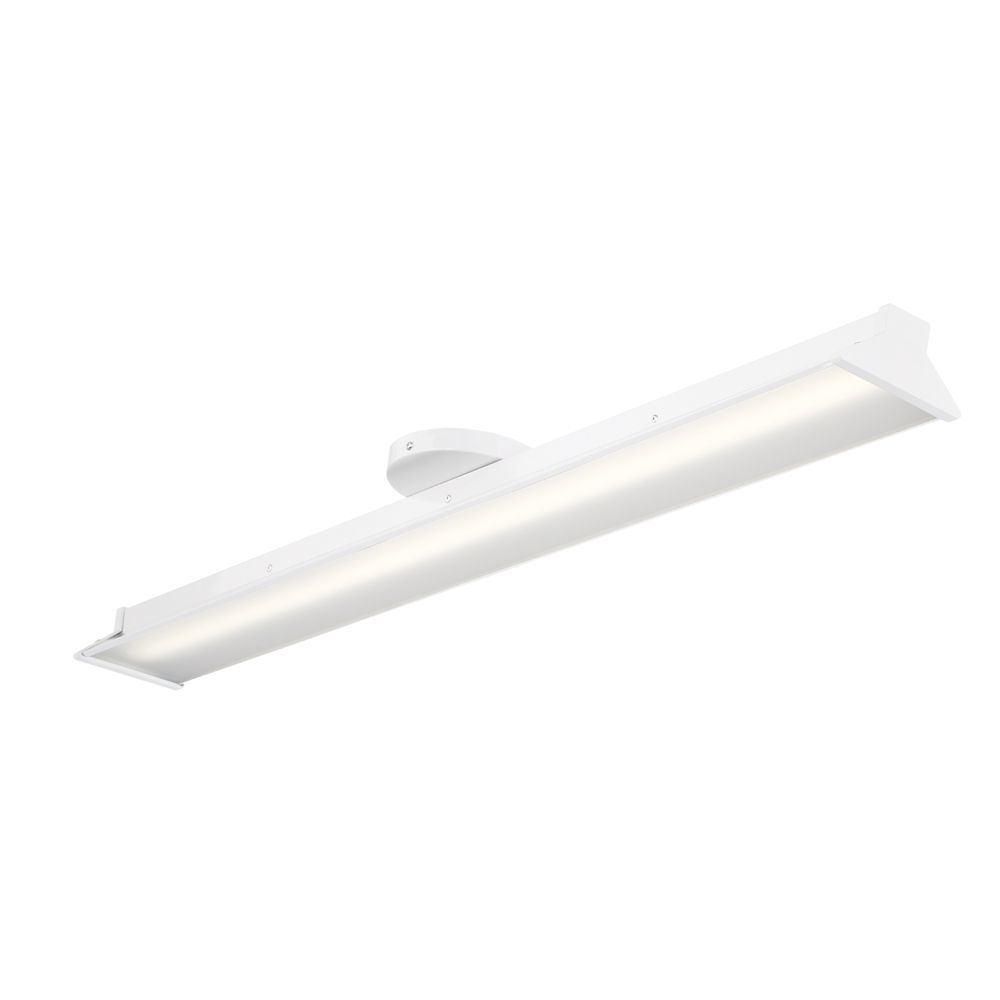 The Commercial Electric 3 ft. 64 watt equivalent ...
The Commercial Electric 3 ft. 64 watt equivalent Integrated LED Wrap Light provides energy-efficient task lighting or general purpose lighting for utility applications such as workshops, garages, utility rooms and basements. This fixture can is mounted on a junction box. The light-weight nature of this LED Wrap Light allows for ...