Shop Paint by Type
*We reserve the right to limit the guarantee in our discretion. Offer may be modified or cancelled without notice at any time.

Get Inspired
The right colours can completely enhance the look and feel of your room, especially when paired with the perfect piece of furniture or décor. These stunning galleries will showcase some beautiful combinations to get you inspired to start combining colours and patterns to create your perfect room.
Canada's Best Paint

Don't Forget Your Painting Accessories
Before starting any painting project, make sure you have the right tools for every situation.
This limits downtime and helps you get the job done fast.
Projects & Inspiration
Have a project in mind but don't know where to start? Check out our "How to Paint a Room" video to learn some painting basics or read our Interior and Exterior Paint buying guides to help you pick the perfect paint.
Refresh Your Room with Paint
Nothing is as transformative for a space as a fresh coat of paint. This essential step in the interior and exterior decorating process provides limitless possibilities with paint colours, finishes, and overall looks. The Home Depot carries a wide selection of paints and coatings to choose from, including acrylic paint, oil paint, and latex paint.
5 Tips for Decorating with Paint
Use Chalkboard Paint to Create a Command Center
An accent wall or portion of an accent wall painted with chalkboard paint provides a fun and versatile way to track the family schedule, make running grocery lists, or jot down notes in a home office. Chalkboard paint doesn't have to be black, this effect is available as a mix-in that can be used with your choice of paint colour to create a fun and functional space. This project is a great kitchen paint solution and can even be applied to the cabinets themselves.
Spray Paint Decorative Objects and Small Furnishings
Any decorative accent can look like new again with a few coats of spray paint. Plant stands, small tables, vases, and even sculptures can be transformed with a little imagination and a few dollars worth of paint. Use fun pops of colours, especially in children's bedrooms and play areas.
Give Your Garage a Fresh Finish
There are an array of paints and epoxy finishes designed specifically for use on concrete floors, such as the garage. These paints can eliminate old oil stains and provide a finished look to the space. Their easy-clean finish makes them a great choice for finishing a workshop or concrete patio.
Stain Furniture for a Cohesive Look
Old, scratched furniture or a tired deck can get a brand new update by sanding down the finish and adding a new coat of Varathane wood paint or stain. When furniture is sturdy and solid, refinishing the piece can breathe a new life into the furniture. If you are staining something that will be placed outdoors, look for coatings that will protect the piece from the elements.
Repaint Doors and Trim
When you are repainting the walls of your home, don't forget to include a coat of paint for the doors and trim. This easy but important step will help complete the room with bright contrast. The entry door of your home also provides a great opportunity to introduce a fun accent colour.
You will discover paint, stain, and varnishes from all the top name brands, such as Rustoleum, Behr Paint, and Valspar, at The Home Depot. Their colour match service makes it fast and easy to draw out a hue from your favorite fabric or home accessory. Bring in a shower curtain to get an exact match for your bathroom paint or use a stuffed animal as inspiration for a child's room. Browse the full line of latex paint and oil paint to find the finish and coverage you need.
Related Products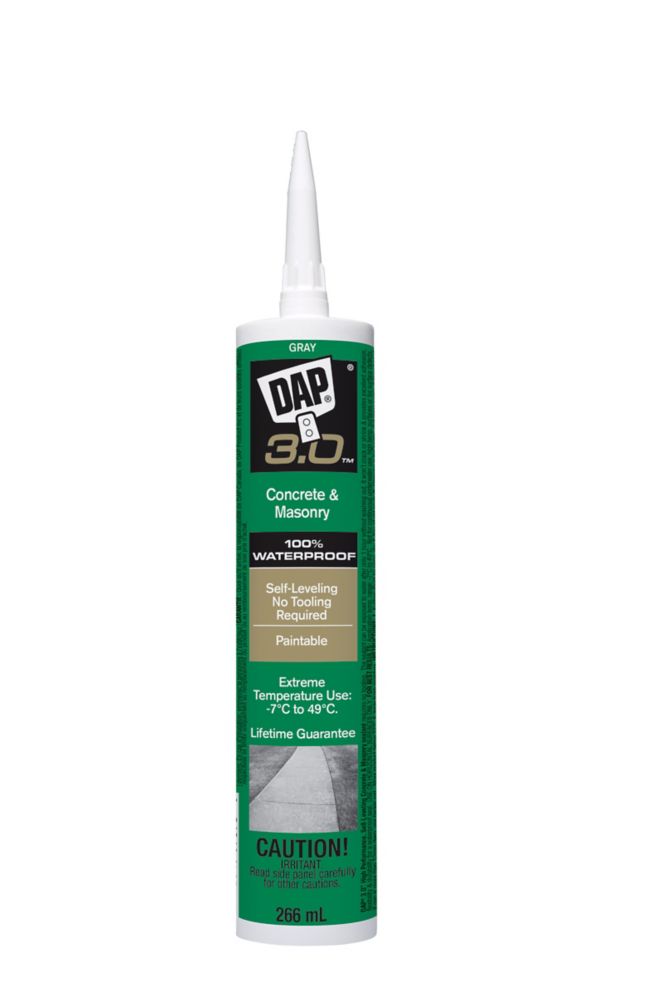 DAP 3.0 is an advanced self-leveling concrete and ...
DAP 3.0 is an advanced self-leveling concrete and mortar sealant that requires no tooling, making it ideal for filling cracks and gaps in horizontal surfaces. Withstands foot & vehicle traffic after fully cured. It can be applied in all weather and below freezing temperature applications. It won't crack or shrink ...

DAP Asphalt Filler and Sealer is a professional-grade ...
DAP Asphalt Filler and Sealer is a professional-grade asphalt-based compound that fills and seals cracks in asphalt surfaces. It keeps out water to prevent ice damage and pavement deterioration.It offers excellent adhesive and weathering features. Dries to a black matte finish that may be coated with asphalt or tar based ...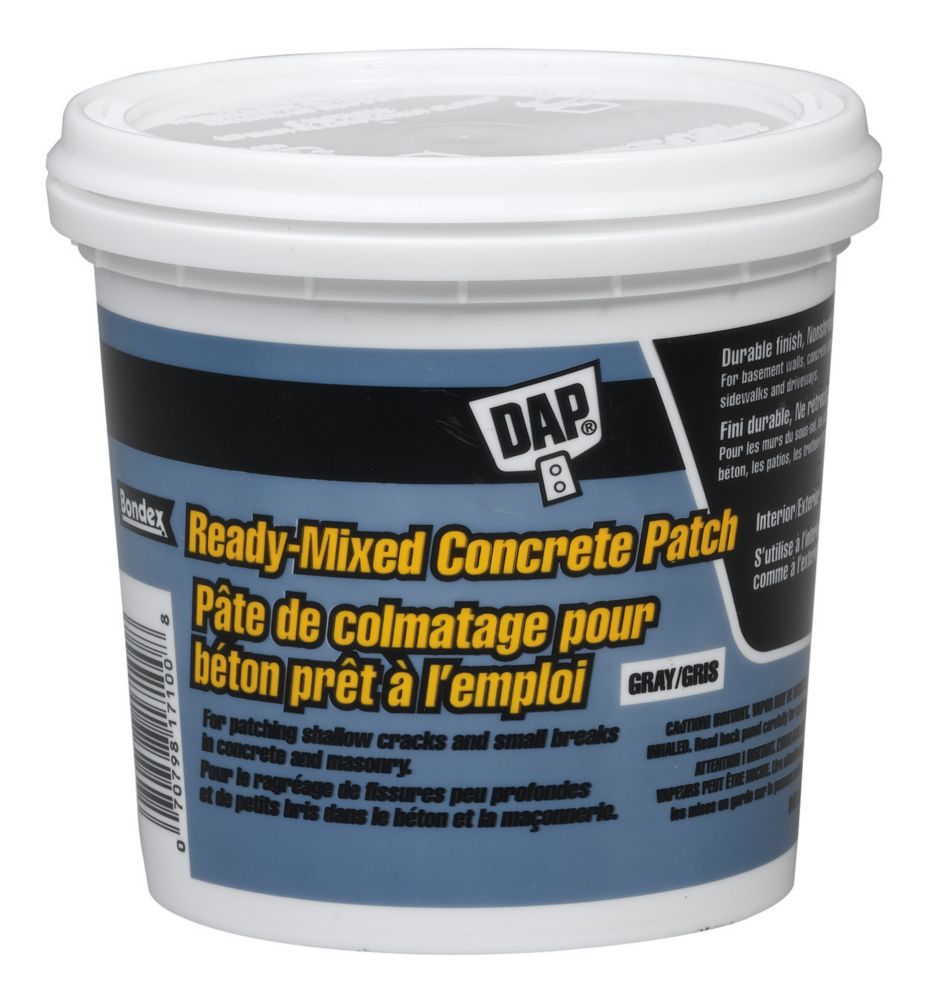 Used to patch small cracks and breaks, or ...
Used to patch small cracks and breaks, or spot level concrete and masonry surfaces such as basement walls, patios, steps, sidewalks and driveways. It dries to a durable, hard finish and is non-shrinking. Interior/exterior use.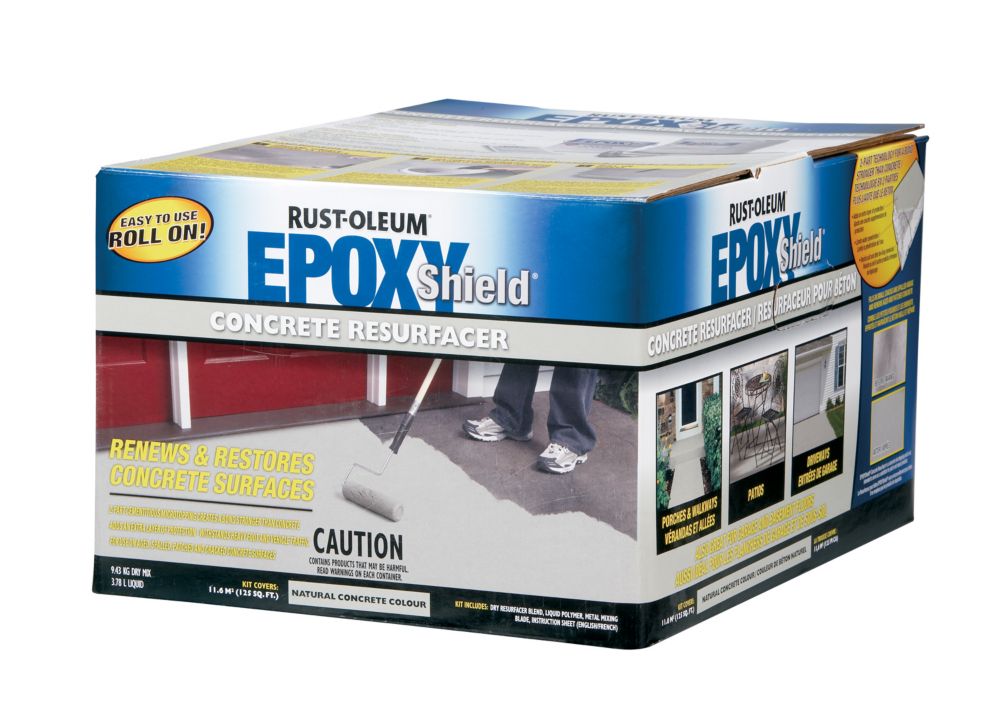 A 2-part cementitious micro topping that uses a ...
A 2-part cementitious micro topping that uses a liquid polymer instead of water to create a bond stronger than concrete. Kit includes dry resurfacer blend, liquid polymer, metal mixing blade and detailed instructions. Gives aged, patched, spalled and crack.