Making Easy Work of Snow and Ice Removal
When the snow comes down, removing it is essential to the safety of both your home and those living in it. Fortunately, there are many different snow removal tools and materials available to help you with the process. Some of the most common snow removal tools include:
Snow Blowers
Snow blowers are motorized tools that help to move snow off your driveways and walkways efficiently and with minimal effort. There are four primary types of snow blowers from which to choose, including:
•  Two-Stage Gas Snow Blowers
•  Single-Stage Gas Snow Blowers
•  Cordless Electric Snow Blowers
•  Corded Electric Snow Blowers
Snowplows
Snow plows are designed to move a large amount of snow quickly and easily. These attachments can be mounted to the front of a tractor or vehicle. Their removable design allows them to be attached only when needed and stored in a garage or shed between winters.
Snow Shovels
Remove snow from your driveway or walkway manually with a durably constructed snow shovel. If you are going to shovel snow by hand, it is important to select a shovel that is lightweight, durable, and outfitted with a comfort-grip handle. Snow shovels come in an array of different styles and design, depending upon your personal preferences.
Snow Brushes & Ice Scrapers
You never know when you're going to walk out to your car and find it covered in a layer of snow. Keep a snow brush and ice scraper in your car and you'll be able to clear the windshields and continue on your way. When selecting a snow brush, look for one with a comfort grip handle, durable construction, and long handle that provides the reach you need to get all areas of your roof.
Ice Melts
Getting rid of dangerous patches of ice on your porch, patio, and walkway is easier when you use rock salt ice melt. This material scatters onto the surface of your path once the snow has been removed and cuts through the ice, causing it to melt. One of the most trusted brands of rock salt is Alaskan ice melter.
Installing a Heated Driveway
If you live in an area that receives large amounts of snow every year, installing a heated driveway is an incredibly convenient solution. Heated driveway mats warm the snow, allowing it to roll off your driveway like rain, eliminating the need for shoveling or breaking up ice.
Removing Snow from Your Roof
It is not only important to remove snow from your walkways, but from your roof as well. Too much snow on the roof can cause considerable damage and lead to roof leaks. Snow removal accessories, such as gutter-clearing kits and roof snow removal tools will help you clear your roof of excess snow.
When you have the right snow removal tools on hand, you'll be able to find the beauty in a fresh dusting of snow without dreading the work that comes along with it. At the end of the season, make sure all your tools are thoroughly cleaned and put away for the following year.
Related Products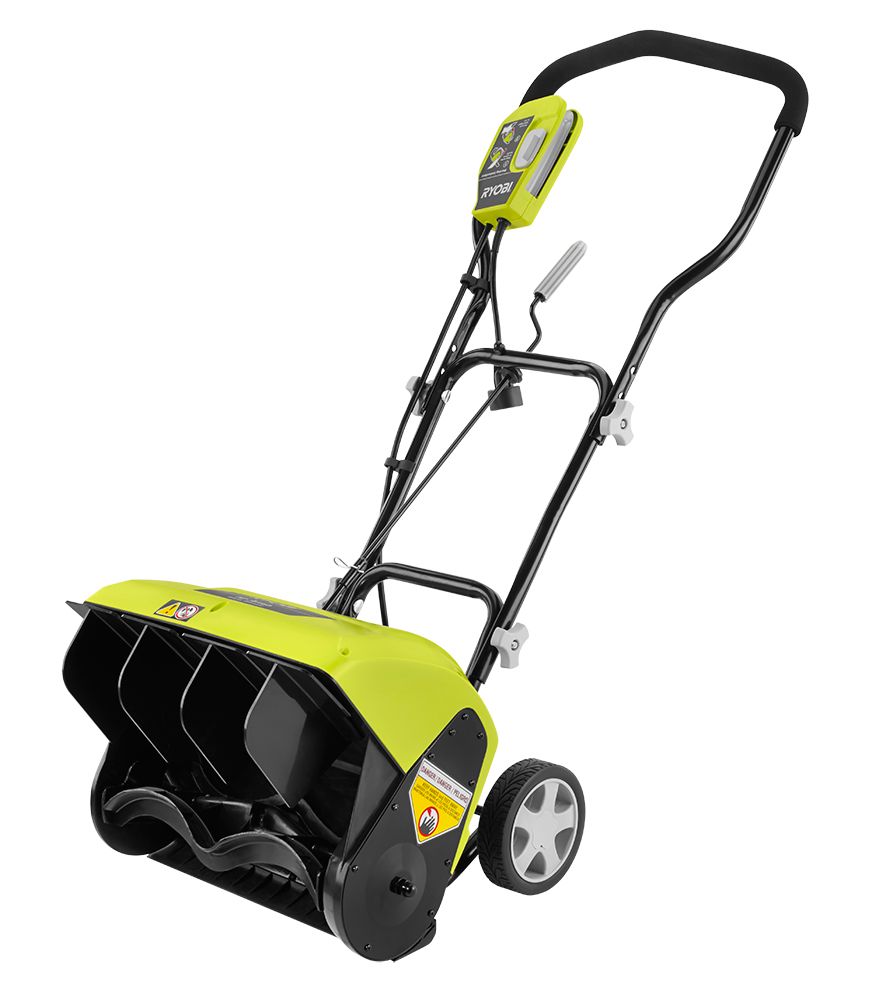 The Ryobi 16-inch Electric Snow Blower is engineered ...
The Ryobi 16-inch Electric Snow Blower is engineered to remove snow quickly from patios, decks and driveways. Offering a powerful 10 amp motor, this snow blower provides consistent, quiet power that efficiently discharges snow up to 25 ft. Its push button start makes clearing snow hassle-free at any time, and ...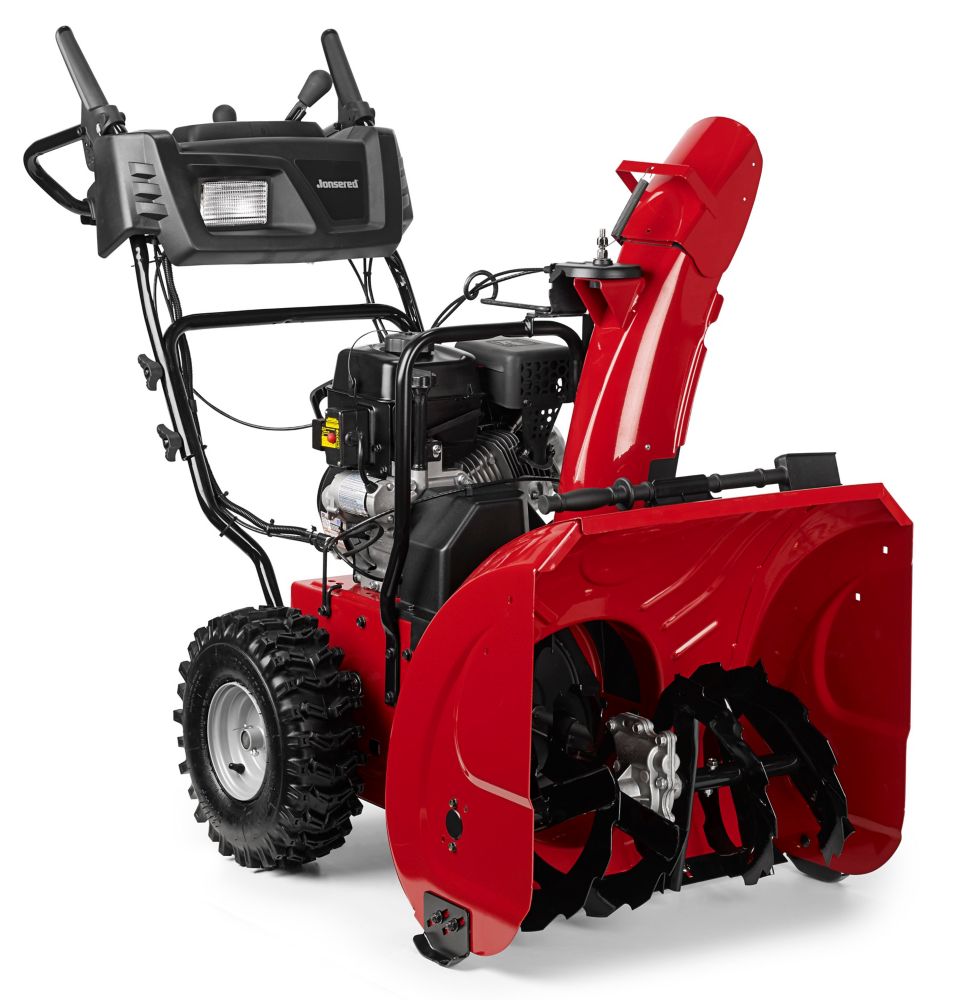 The Jonsered ST2361EP 24-inch dual stage snow thrower ...
The Jonsered ST2361EP 24-inch dual stage snow thrower delivers high-performance to clear snow from large driveways and paths. It works regardless of surface type thanks to the adjustable skid shoes. It has an efficient two-stage system with the capacity to throw snow up to 50 feet. The handle has adjustable ...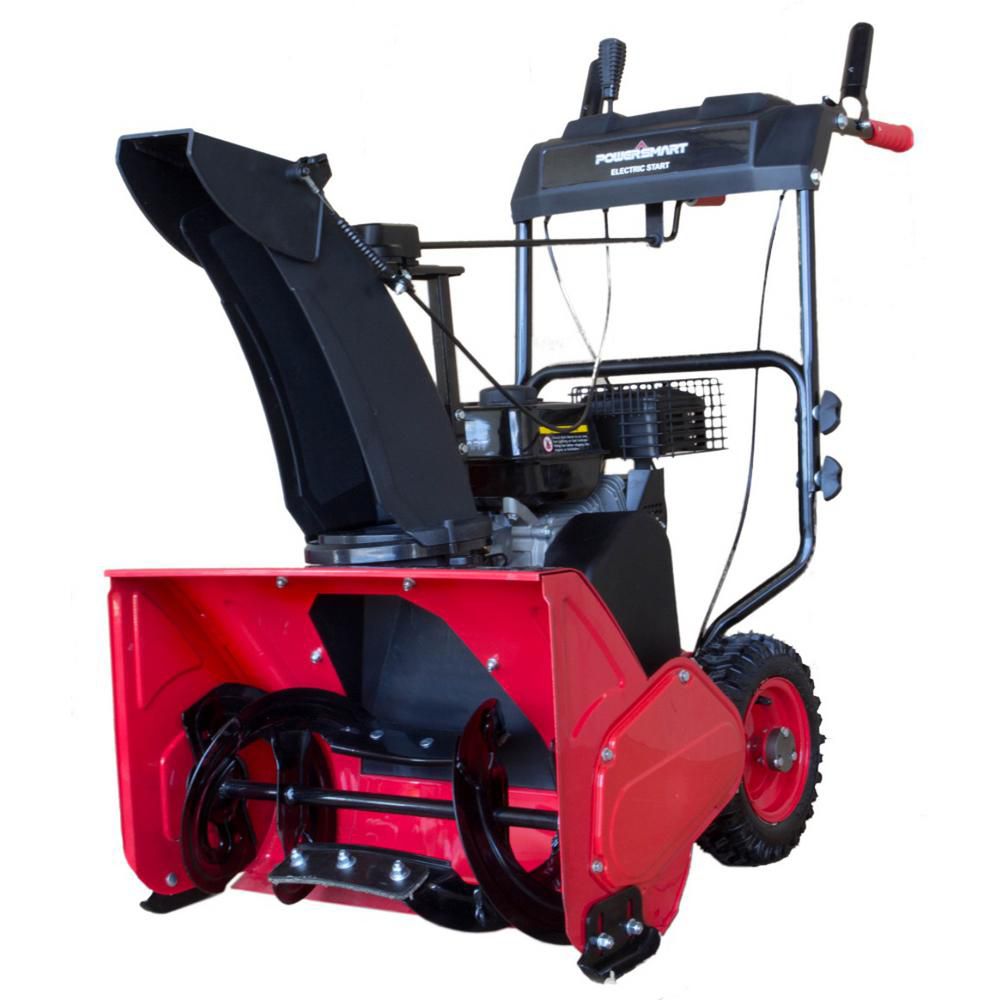 Clear snow like an absolute pro. The versatile ...
Clear snow like an absolute pro. The versatile control panel, remote chute control and 180 chute rotation makes your job simple. The 196cc Electric Start engine will give you up to 40 ft. of throwing distance. It is guaranteed to start up to -20°F. The heavy-duty steel frame and auger ...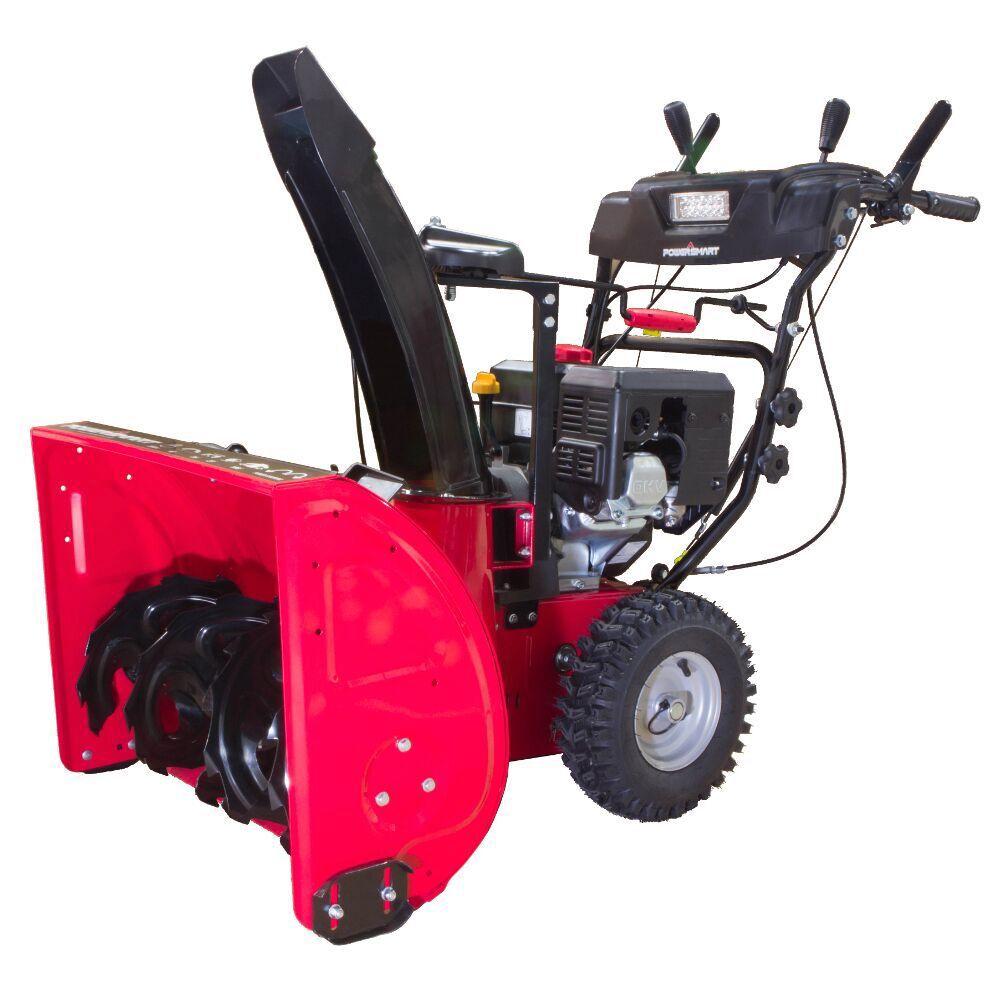 Powerful performance and convenience are what you can ...
Powerful performance and convenience are what you can expect from this snow blower. Its push button, electric start engine and variable speed let you handle your work with ease. The ergonomically designed machine comes with foldable handles, making storage easy when not in use. The LED headlight allows snow blowing ...