Garage Doors & Garage Door Openers
Garage Door Opener Key Features
Recommended Products
Shop Garage Doors By Size
Shop Garage Doors By Colour Finish
Shop Garage Doors By Collection
Our garage doors come on many styles, so you're sure to find one that fits your home perfectly.

Customize Your Garage Door and Let Us Install it For You
Step 1
Design and Order your Garage Door
Click "Create My Garage Door" to build, design and submit your garage door order. A Home Depot associate will call you to confirm your order and process your payment.
Step 2
Site Survey
Once your order has been submitted, a Home Depot Installer will schedule a site survey to visit your home, verify measurements and schedule your installation.
Step 3
Installation
Your Installer will remove the existing door(s), install the new model(s) as well as the seal, door trim and other purchased accessories.
Step 4
Post Installation Inspection
After installation has been completed, your Installer will go over what was done during the project.
They will help familiarize you with your new opener and/or entry system and perform a final inspection to ensure your satisfaction.
Ideas & How-to
Instantly Add Curb Appeal with a New Garage Door
A brand-new garage door can give your home an instant face lift and boost your curb appeal. White garage doors, black garage doors or even new custom garage doors can be just what your looking for to refresh the outside of your home and make it look new and trendy. You can even get it installed for you by our licensed and insure Home Depot installers. 
Garage Door Materials for Every Look and Budget

Fibreglass garage doors are a durable option that gives you the look of wood at a lower cost. Steel garage doors are strong and durable but need to be powder-coated to avoid rusting. They can even be coloured to mimic wood. Wooden garage doors can be sanded easily and stained to match any design. They're easy to repair but are usually more expensive as they are heavier than most materials.
The Convenience of a Garage Door Opener

Enjoy the convenience of hands-free entry into your garage with an automatic garage opener. installation from The Home Depot Canada. No matter what the weather, being able to effortlessly open your garage from the comfort of your car or home with a wireless garage door opener remote is a welcome convenience. Wi-Fi enabled openers allow you to monitor your door while you're away from your home and seamlessly integrate with your smart home to make things even easier. 
Related Products
The Chamberlain Corner to Corner Lighting B1381C smart ...
The Chamberlain Corner to Corner Lighting B1381C smart garage door opener provides unrivaled garage illumination. Its precision engineered, long-lasting LED system outputs 3,100 lumens so you can experience your garage in a whole new light. With the Chamberlain B1381C opener, you get more control with built-in Wi-Fi and myQ connectivity, ...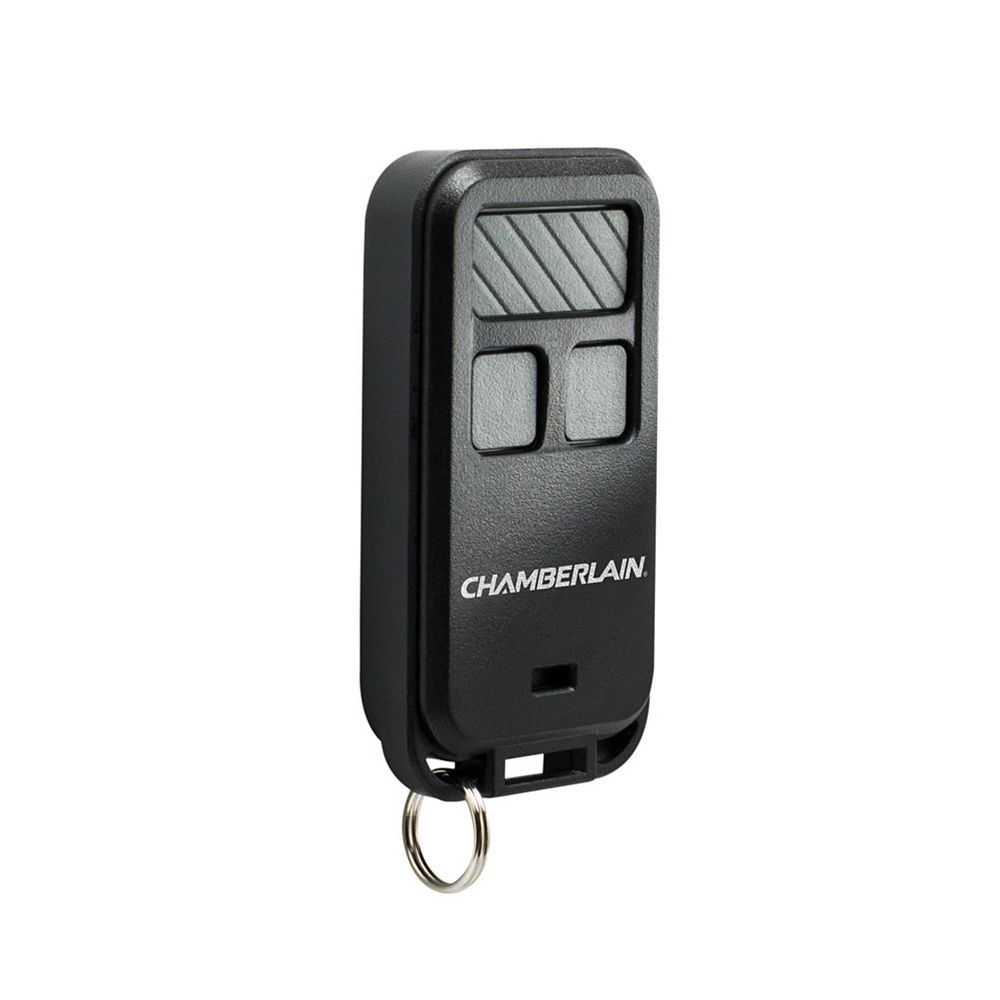 The Keychain Garage Door Remote offers portable control ...
The Keychain Garage Door Remote offers portable control with the highest level of security. Featuring a 3-button design, this compact remote controls up to 3 garage door openers individually. Easily programmed and compatible with nearly every garage door opener made by Chamberlain, LiftMaster and Craftsman, its the easy option for ...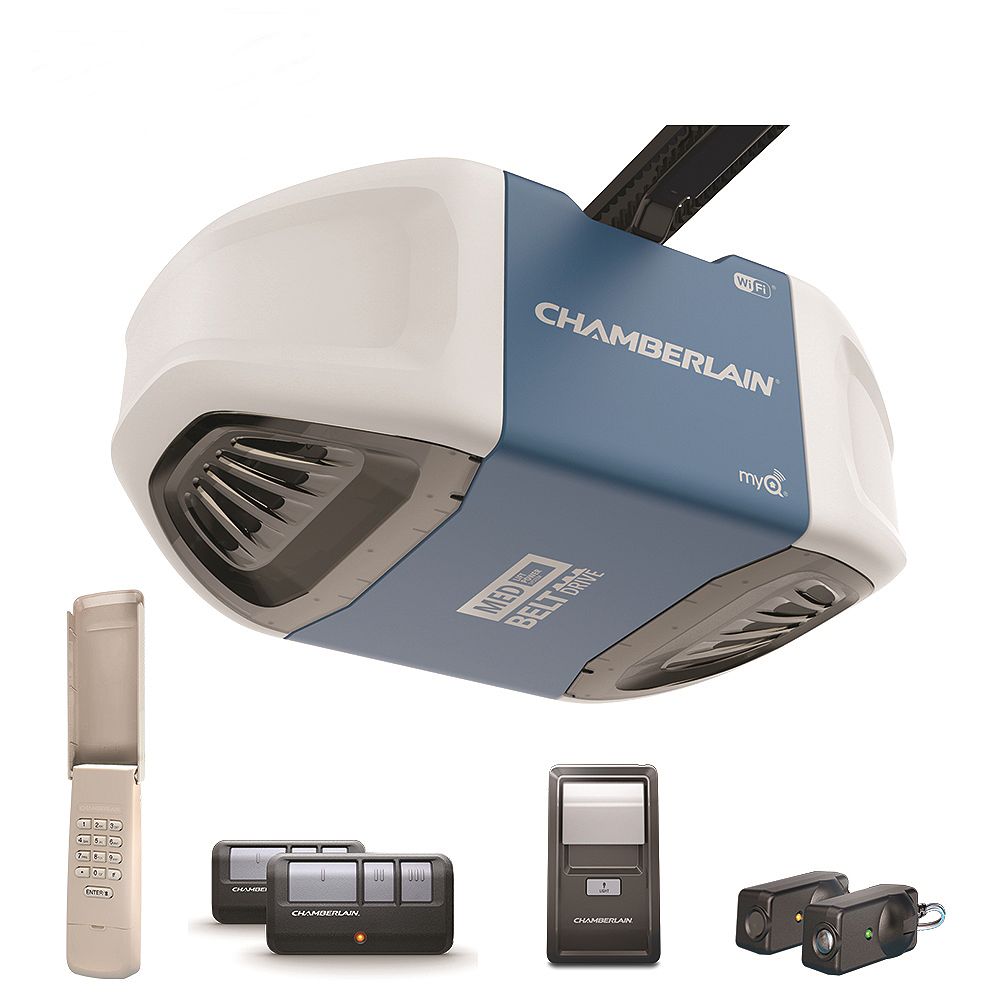 Your garage is more than just a place ...
Your garage is more than just a place to park your carit's a main entry point and an active "hub" of home and life. A leader in garage access management solutions, Chamberlain's innovative Smartphone-Control features make monitoring and managing home activity easy. The B550C runs smoothly, safely, and is customizable ...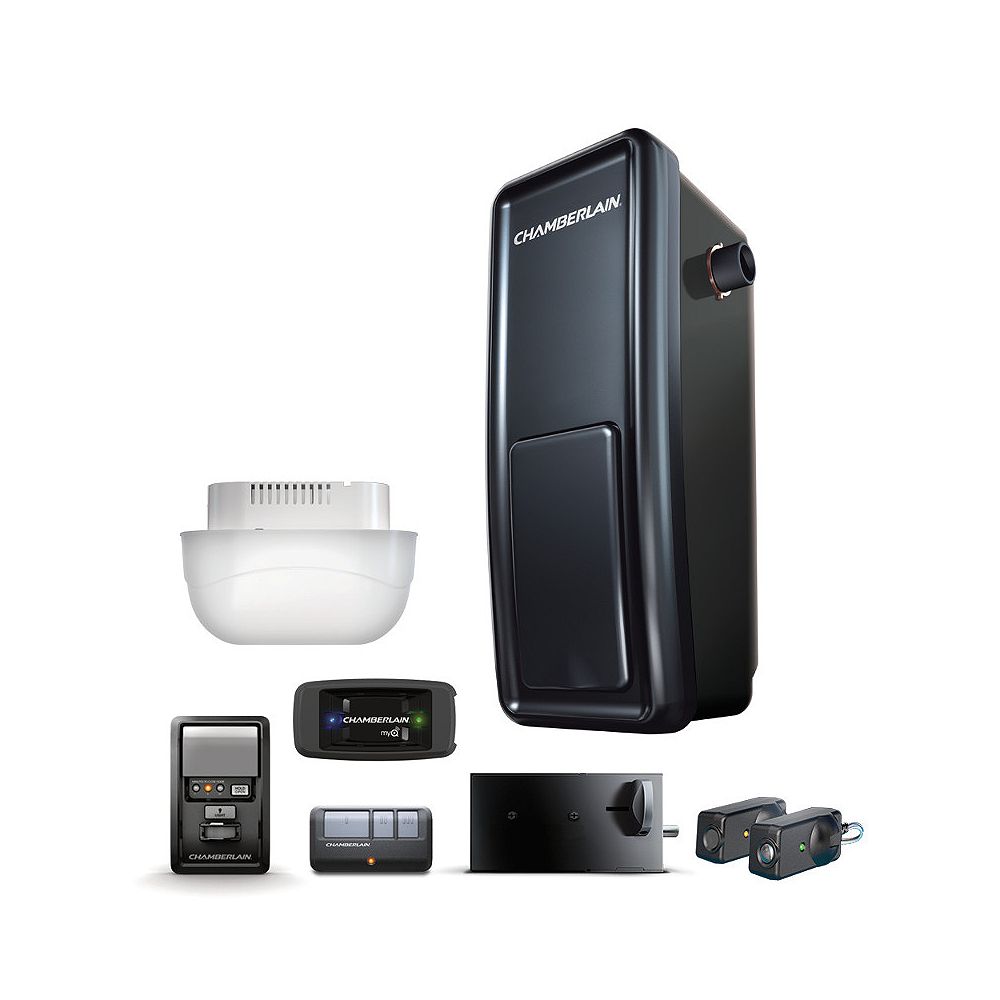 The wall-mounted garage door opener mounts discreetly to ...
The wall-mounted garage door opener mounts discreetly to the wall next to the garage door, freeing up space above and reducing vibration in the home. Offering the most advanced technology, the opener includes MyQ® features to allow monitoring and control via smart phone. Configure personalized notifications and alerts on the ...