Essential Lawn and Garden Tools for Every Homeowner
Caring for your yard is easy when you outfit your garage with a few essential lawn and garden tools. Taking a bit of land and turning it into a beautifully landscaped area requires a little research, some basic tools, and a weekend of your time.
Plan Your Garden
Before you can start landscaping, it is important to plan out the space. First, look up your USDA Hardiness Zone to determine which plants will thrive in your area. It is also important to look at the space at different times throughout the day to determine how much sunlight and shade the area receives. Use this information when selecting your plants and make sure to vary heights, colors, textures, and growing seasons for all-year curb appeal.
Stocking Up on Lawn and Garden Tools
You don't have to be a seasoned gardener to outfit your garage like one. Even a beginner can have a green thumb when they have all the proper items on hand.
Wheelbarrows: Moving plants, loads of soil, and mulch around your yard is easier when you have a wheelbarrow or garden cart at your disposal.
Rakes: Spread soil evenly and rake up leaves on your yard easily and efficiently by using a durably constructed rake. There are many different sizes and styles of rakes from which to choose depending upon your needs.
Shovels: A strong, durable shovel or spade is essential for moving dirt and creating the space needed for the roots of your new plants.
Garden Trowels: Creating small holes for your plants is effortless when you have a garden trowel with a contoured handle within easy reach.
Hoes: Create a crisp border around your garden and cut through difficult roots and blocks of soil with ease by using a garden hoe.
Cultivators and Forks: Break up the soil and prepare the garden for a new plant with the help of a cultivator. Cultivators come in a wide array of designs and construction levels. Keep a small, hand-held version on hand and a larger cultivator for especially tough areas.
Shears: Trim back thin branches and prune your plants to perfection with the help of shars and pruning tools.
Weeders: Keeping your garden looking great after the initial planting is all about having the proper weeding tools on hand. These compact tools are able to reach between plants and dig out the entire weed, including the root system.
Lawn Spreaders: Evenly spreading fertilizer, grass food, and plant food around your lawn evenly requires a manual lawn spreader.
Tank Sprayers: Spraying pest control and fertilizer around your space is easier when you have a tank sprayer on hand.
Gardening Gloves: Keep your hands protected as you work by outfitting yourself with gardening gloves that deliver the right combination of protection and flexibility.
Twine: Keep new plants supported as they grow by attaching them to a stake using a bit of twine.
Additional Accessories
Take your gardening to the next level by adding accessories such as a gardening belt, potting table, and an assortment of pots and planters to your collection. If you are spending a lot of time in your garden, a knee pad will make your time more comfortable.
Specialty Equipment
Some projects require more than just the essentials. Hole diggers, tampers, lawn rollers, and handle saws are a few of the specialty items you can add to your hand tool collection when you're taking on landscaping projects around the home.
Related Products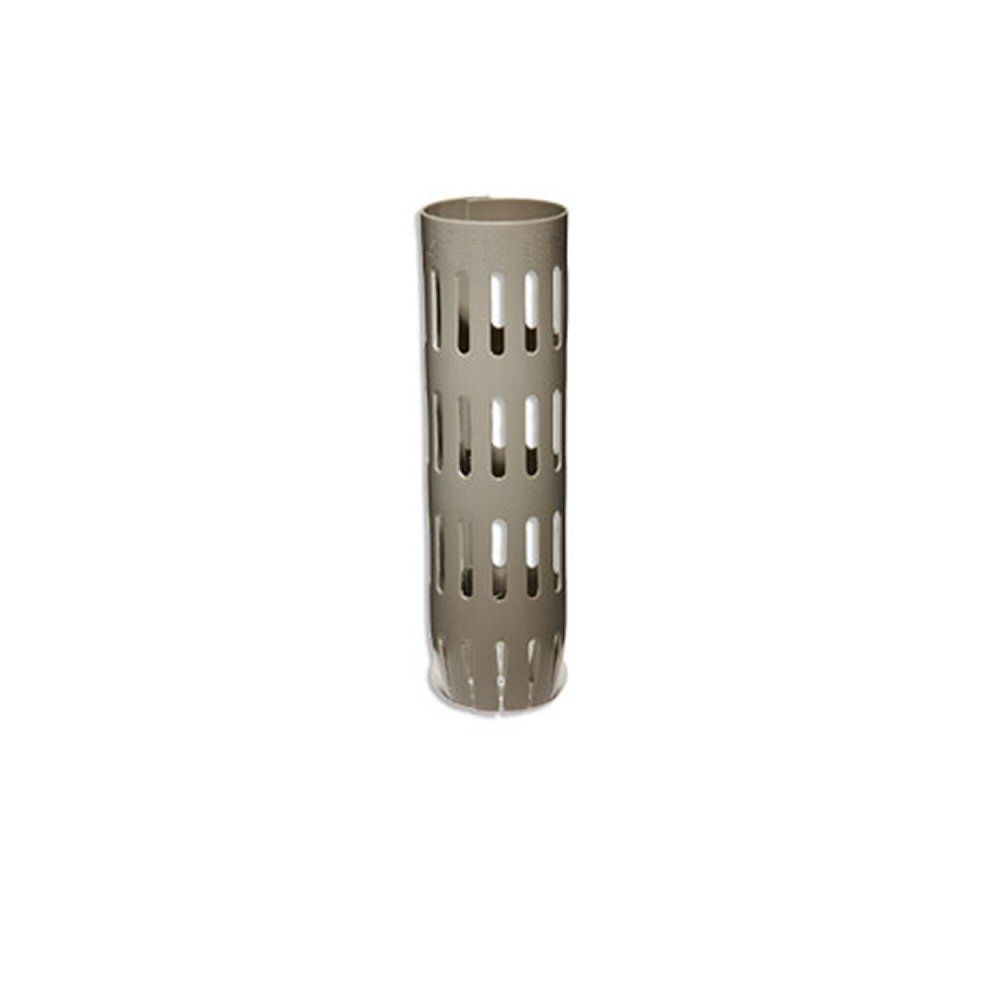 Protect your young trees against damaging string trimmers, ...
Protect your young trees against damaging string trimmers, gardening tools, rodents and small pests with the Tree Trunk Protectors (3-Pack). Constructed of 100% recycled plastic, the round tube form blends with most tree bark, supports itself and will not lose its shape in the sun.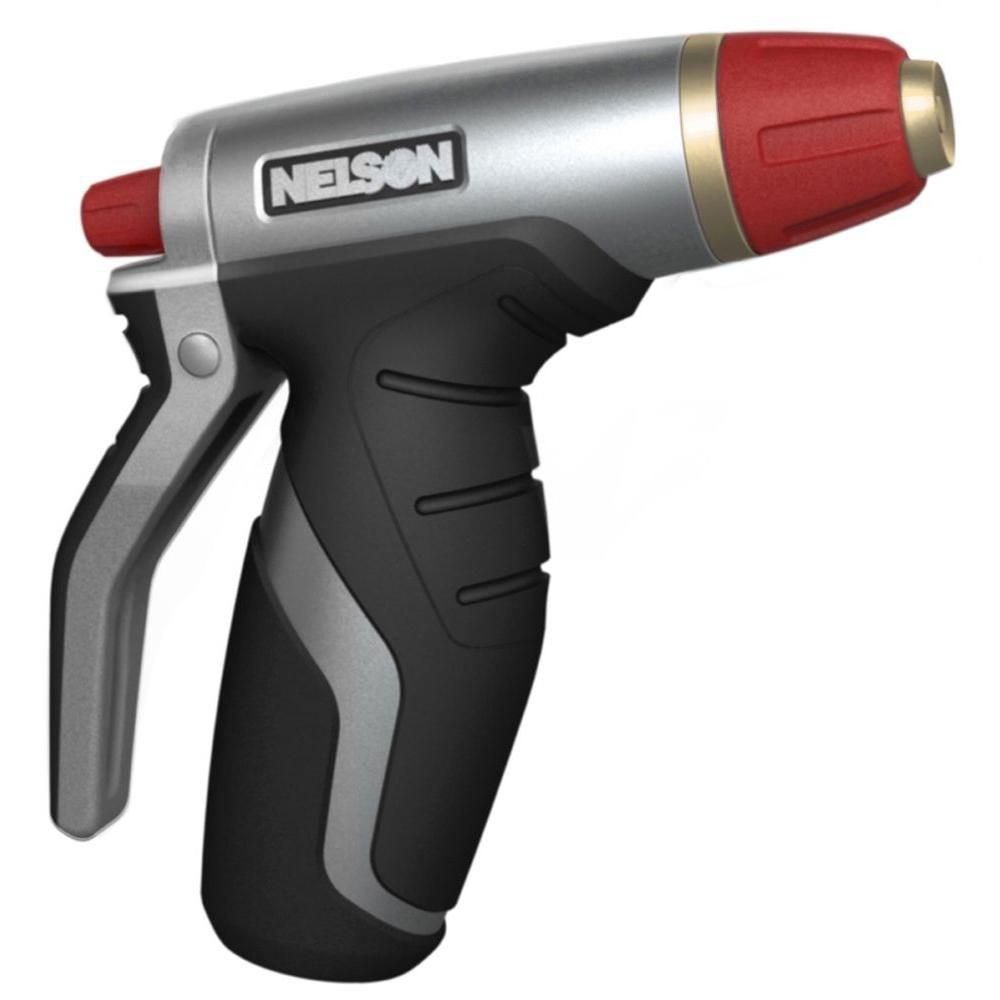 The Master Series of nozzles is designed to ...
The Master Series of nozzles is designed to look more like a gardening 'tool' than other nozzles. Constructed from durable metal and designed with an ergonimic GripGuard over-mold for continuous comfort during extended use.
Perfect for any playground application, our lawn pads ...
Perfect for any playground application, our lawn pads are safe and durable enough to cushion any child's rough and tumble activities. This product is made from recycled foam and meets the American Society for Testing and Materials standards and maintains GMax scores that protect against impact injuries. Our foam is ...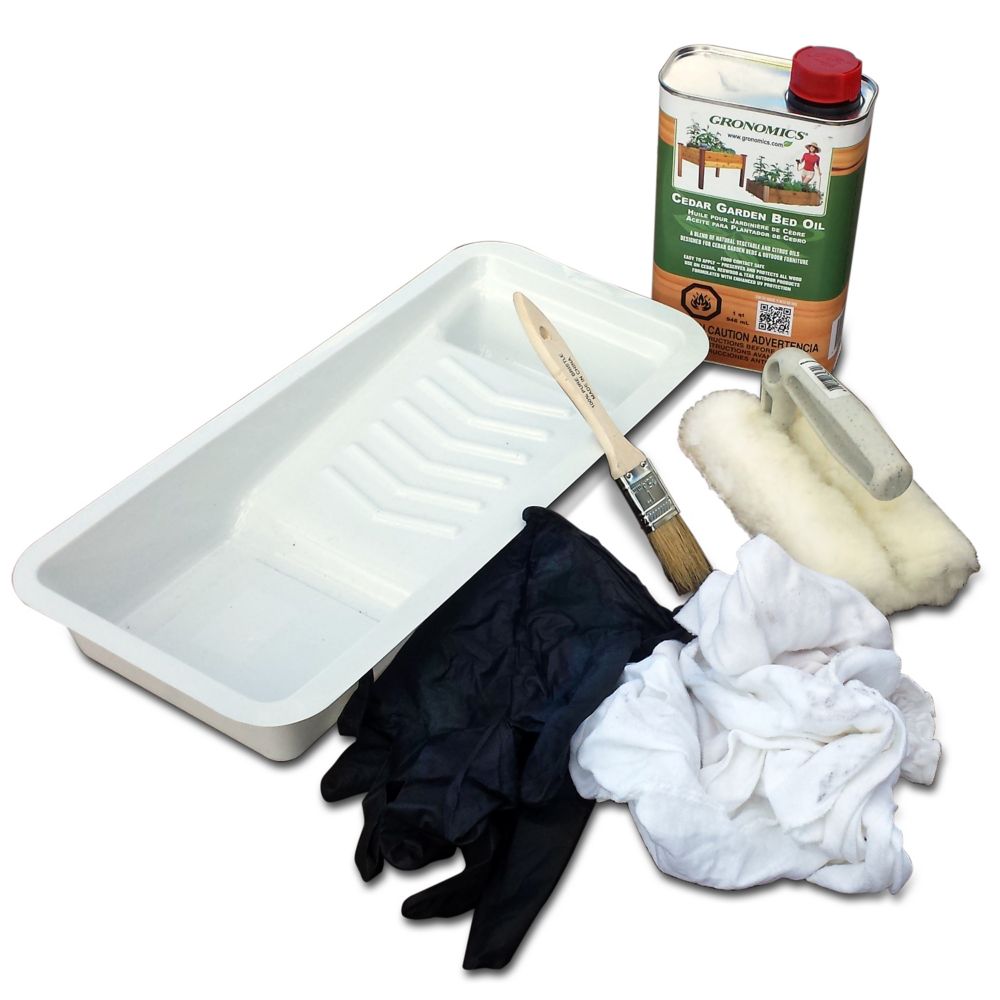 Our Garden Bed Oil Application Package includes all ...
Our Garden Bed Oil Application Package includes all the tools necessary to apply our Cedar garden Bed Oil to your project. The lamb's wool stain pad with handle works well on the original series products as well as the Rustic series.