Shop Planters & Plant Stands by Type
Whether you have a large backyard, small patio or balcony, we have planters of all types and sizes to suit your space perfectly.
Grow & Protect Your Plants
Find everything you need to grow and maintain healthy plants, flowers, vegetables and herbs. 
Make the Most of Your Outdoor Space with our Gardening Tips & Tricks
Whether you're a beginner or expert gardener, we can help inspire and inform. 
Selecting the Right Planters and Plant Stands
Adding plants and gardens around your home is easy when you layer planted items with planters and plant stands for a varied, stylish look.
Types of Planters and Plant Stands
Raised Garden Beds
Plant vegetables, herbs, and other delicious items in your back yard by adding a raised garden bed or elevated planter to your property. The height of these planters saves you from back-breaking work and help to keep the flower beds more protected from pests and rodents.
Railing Planters for the Deck
Keep a few of your most-often used herbs and favorite plants close at hand by outfitting your deck or patio with railing planters. You can bring herbs into your kitchen too with the use of living wall planters.
Trellises & Climbing Structures
Encourage ivy, jasmine, and other hanging plants to grow with support by trellises, arbours, and other climbing structures. Garden trellises are a great way to add architectural interest and sophisticated style lines to your garden.
Window Boxes that Enhance Curb Appeal
Bring a floral element to the sides of your home by mounting window boxes under the windows of your home. This traditional planter comes in many different styles, finishes, and sizes, making it easy to find one that complements the exterior style of your property.
Hanging Baskets & Brackets to Add Height
Arrange flowers and plants at various heights by layering your garden with plant brackets, plant stands, and hanging baskets. These items can be added to a fence, posts around your home, or pergola to draw the eye toward architectural elements.
Decorative Urns with Classic Style
There's nothing more traditional than a pair of urns flanking a front door. Urns range from Grecian styles to sleek and geometric designs, making it easy to find one that highlights the design of the home itself. Fill the entire urn with a single plant or use them to create custom floral arrangements with tall grasses in the center and lower flowers along the perimeter.
Planters for Inside or Outside the Home
Planters aren't just for your outdoor spaces. Planters are also an essential part of an interior décor. The planter itself provides an opportunity to introduce a bold accent colour or fun pattern to a table or vignette.
Tips for Choosing the Right Planter
Once you know the type of planter you want. It is time find the exact one within that type. Browse for planters while keeping a couple of things in mind and it will be easy to find one that will fit the needs of the space.
•  Take careful measurements
•  Consider overall design theme
•  Consider the height of the planter
•  Select a colour that complements your home
•  Consider whether a water collection tray is needed under the planter
•  Choose a planter with enough space to allow the root system to grow
If you love filling and arranging planters in your front and back yard, treat yourself to a potting bench. A potting bench makes it easy to organize soil, fertilizer, plant food, and all your essential gardening tools in one place. You can work in a standing position, saving your back from all the bending. Assess every area of your home and select a planter that elevates the design and shows off your favorite plants.
Related Products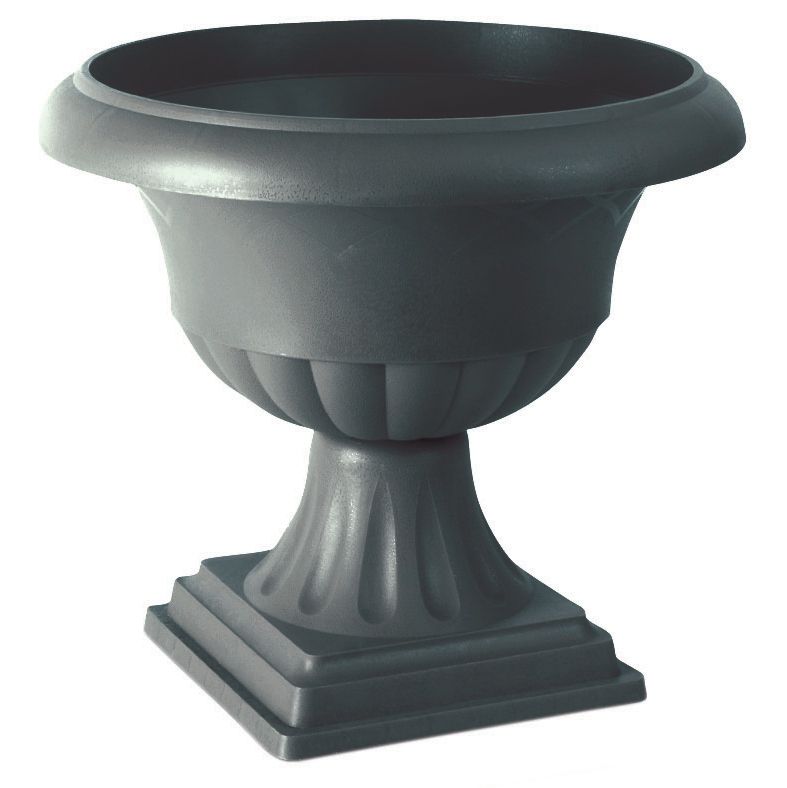 Prosperplast ATENA GRECIAN is a 17.9-in Urn planter, ...
Prosperplast ATENA GRECIAN is a 17.9-in Urn planter, inspired by antiquity and its love for perfection and harmony. The decorated base and subtle ornament on the body determine its unique character which will add style and elegance to even the most modest yard or patio. The pots are made of ...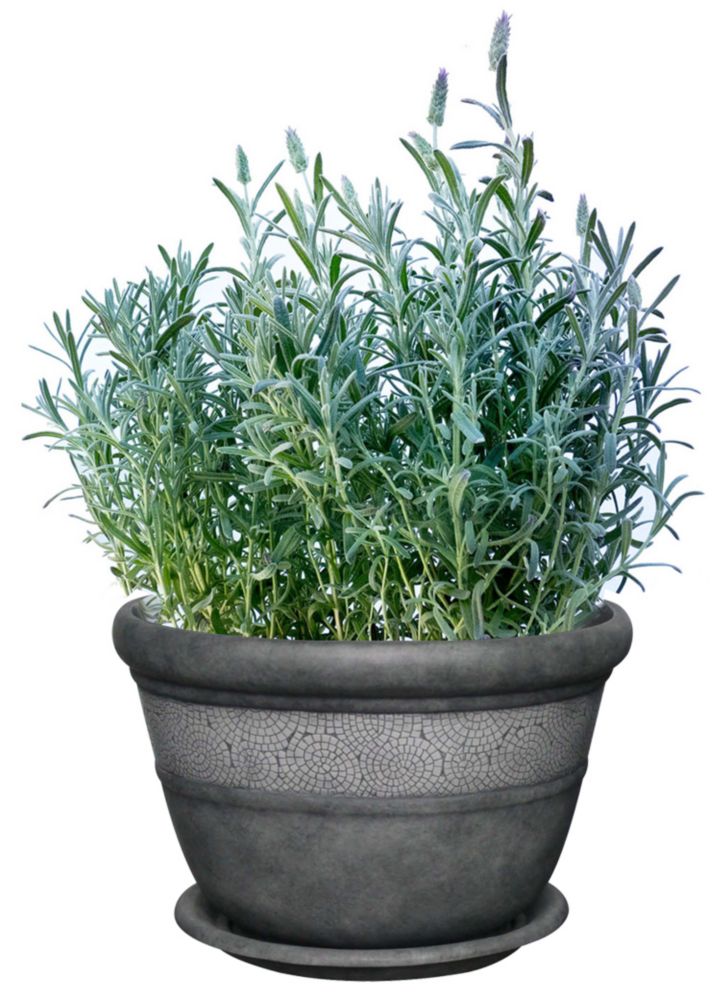 The planter has a beautiful and timeless design ...
The planter has a beautiful and timeless design that will match most any home dicor. It maintains the look of ceramic, while having the convenience of being lightweight and durable.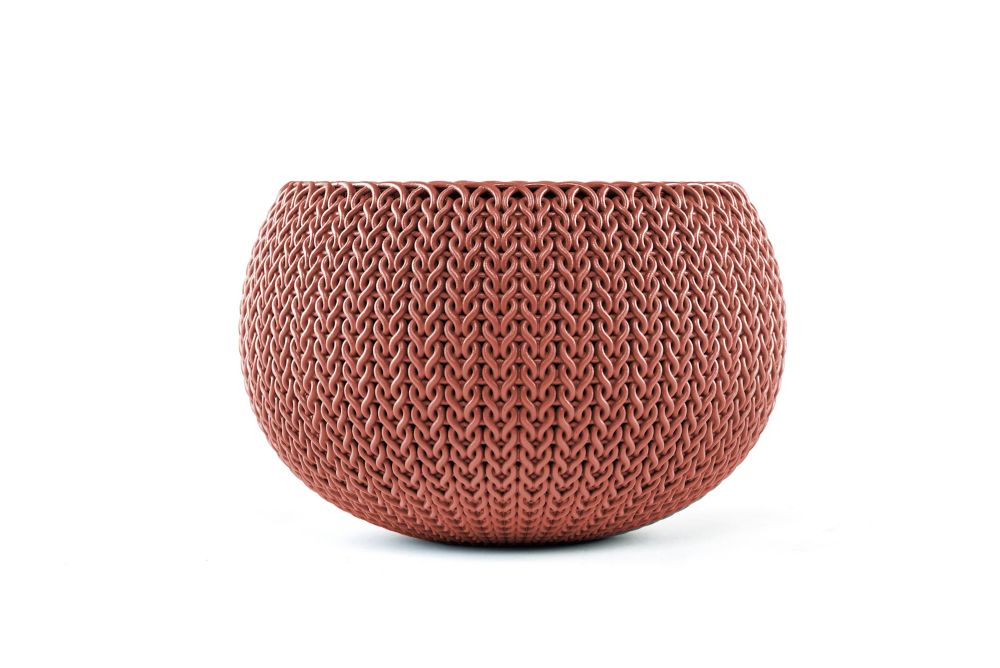 Are you looking for a planter set that's ...
Are you looking for a planter set that's contemporary yet feels homey and nostalgic? Well, stop looking, Keter is introducing a new generation of stunning stylish and functional planters with the Keter Knit Collection, You'll love the eye-catching Cozie planter which integrates beautiful texture together with a unique feel and ...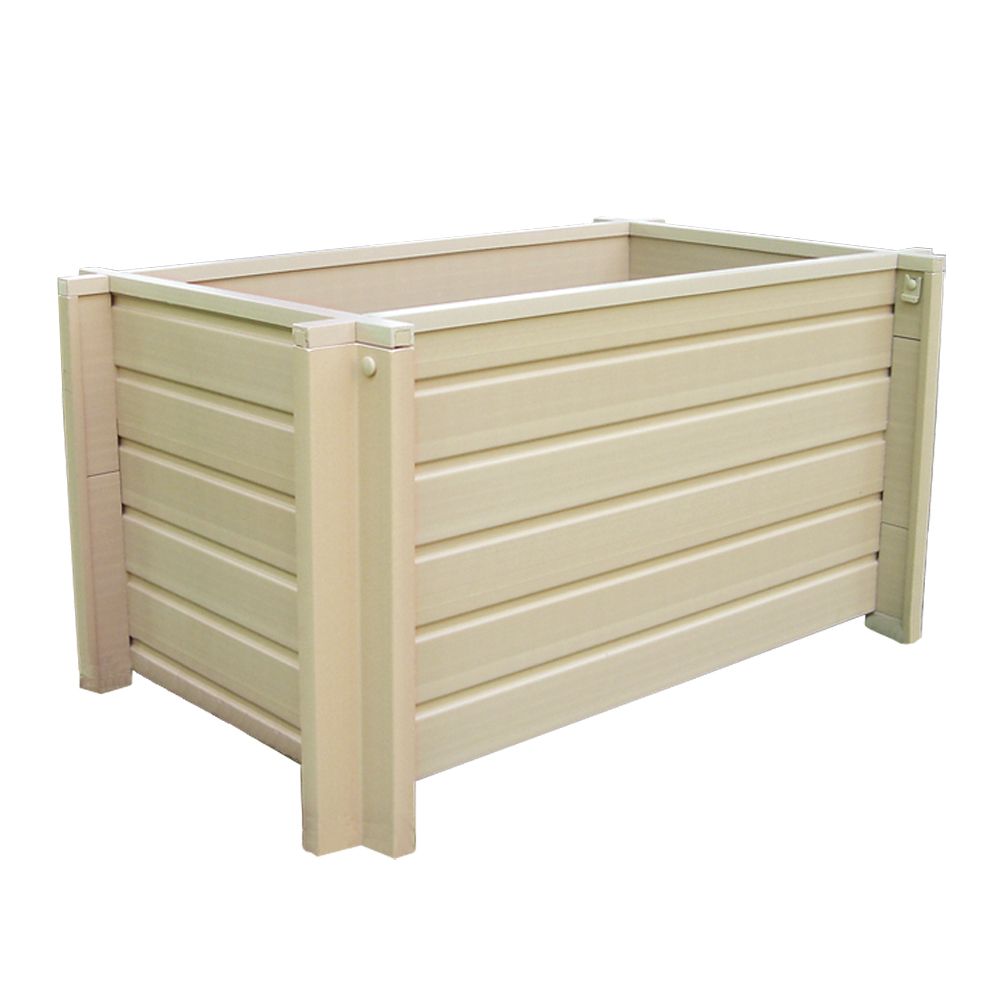 These attractive, durable planters are a best buy ...
These attractive, durable planters are a best buy and also eco friendly. Made from ecoFLEX, a composite of recycled polymers and reclaimed poplar they will outlast similar wood planter 5 to 1. ecoFLEX doesn't splinter or warp and can be painted or stained to match your landscaping design preferences. They ...