Decorate Your Patio
Add creativity and style to your outdoor space.
Embellish Your Garden
Show off your personality and add curb appeal to your home.
Attract Wildlife
Share your yard with birds, squirrels and more.
Add a bird bath to attract more birds to your yard.
Browse feeders for different types of birds.
Feed your feathery friends different seed mixtures.
Outdoor Living
Spend more time outdoors with a functional living space.
Outdoor Décor Ideas & How-to
Whether you want to spend more time outdoors or simply add curb appeal to your home, we can help you get inspired to decorate.
Outdoor Décor to Enhance Curb Appeal
Maximize the curb appeal of your home by adding color, texture, and style to the space with outdoor décor designed to withstand the elements. Putting those perfect finishing touches on your outdoor space can make it as warm, inviting, and functional as any indoor area of your home. As with any type of decoration, the pieces you choose should serve a purpose and be in keeping with the overall theme of the space.
Shopping for Outdoor Décor
With so many different kinds of outdoor décor available to us, it is important to start your decorating process by looking at your space and deciding what goals you have for the area. This is a time to choose a design theme, assess the needs of the area, and start a decorating plan that meets those needs while still being stylish. Some of the most popular types of outdoor décor include:
Arbours: Make the entry of your home elegant and traditional by placing an arbour over the walkway. This supportive and decorative structure is common among gardeners because the frame allows climbing plants, such as ivy and jasmine, to grow in an arch to create an outdoor doorway.
Trellises: Like arbours, trellis are support structures that can be added to a garden and provide a framework for taller plants to grow. They typically have long stakes at the bottom that can be inserted in the soil and come in a range of different shapes and finishes.
Lanterns & Torches: Add ambiance and bug control by outfitting your deck or patio with torches and lanterns burning citronella fuel.
Outdoor Lighting: Make your outdoor space as usable as night as it is during the day by adding outdoor lighting.
Water Features: The sound of trickling water can make any deck or patio a more tranquil and serene place. Garden water features such as garden fountains, waterfalls, and backyard ponds are all popular choices.
Bird Feeders & Bird Baths:  Enjoy an opportunity for bird watching from your own back yard by adding bird feeders and a bird bath. Outfit your bird feeder with food designed to attract local wildlife and an evening on the patio can become even more entertaining.
Planters & Plant Stands: Showcase your favorite plants by housing them in planters and plant stands featuring bright colors or stylish construction.
Garden Statues & Ornaments: Infuse a bit of your personality into your outdoor décor with garden statues, garden ornaments, or perhaps a weathervane. These items come in many sizes and designs
Outdoor Textiles: outdoor rugs, pillows, and cushions provide an opportunity to introduce a bold pattern, fun colors, and soft features to your deck or patio.
Outdoor Heating Solutions: When the weather cools off, patio heaters, fire pits, and fire tables are a warm and inviting addition to an outdoor sitting area.
Adding garden décor to your space is a great way to infuse your personality into the design while enhancing the curb appeal of your home. Opt for a traditional garden windmill, functional outdoor lighting, or plush outdoor rugs and see the difference a few carefully-selected decorations can make in the design of your deck or patio.
Related Products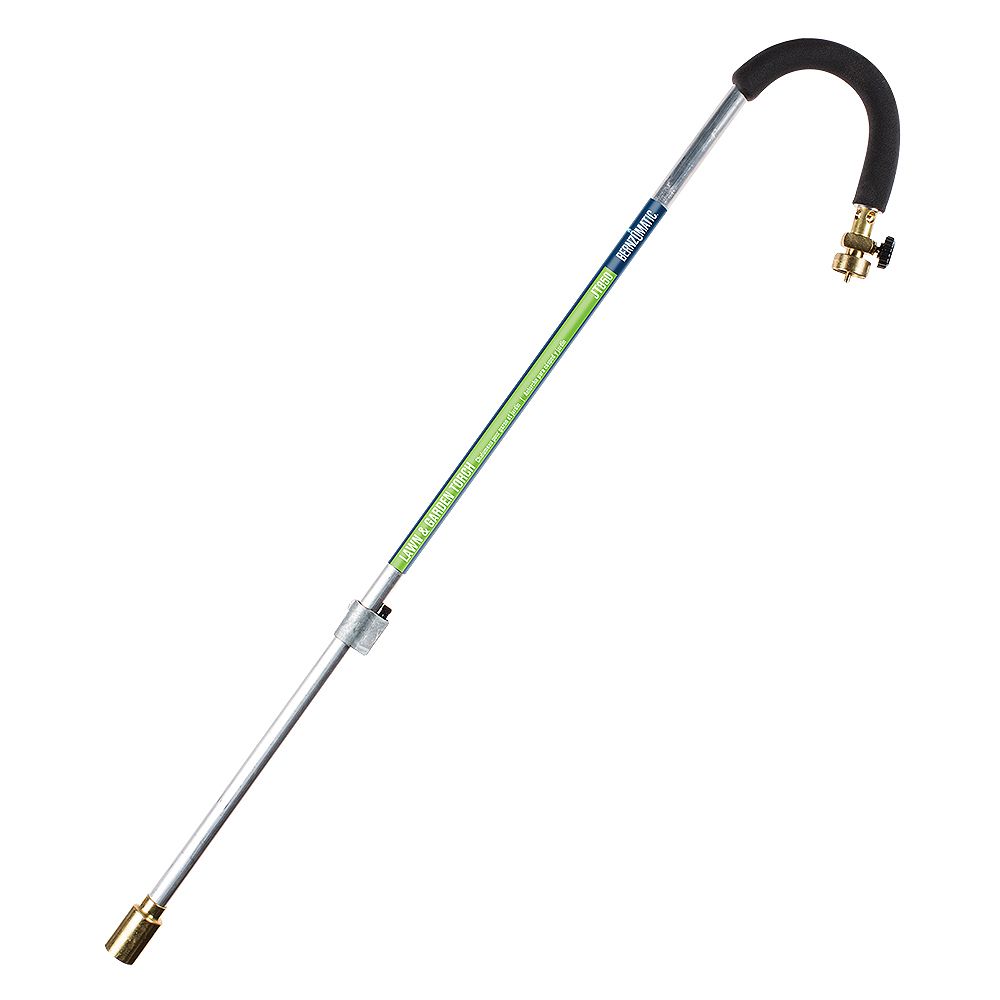 The trigger-start Extended Reach Campsite Torch is designed ...
The trigger-start Extended Reach Campsite Torch is designed to instantly ignite a campfire or bonfire from a distance and is compatible with a standard propane camping cylinder. The extended-reach propane torch features an adjustable flame control knob and the 36-inch reach allows for use without bending or crouching. The torch ...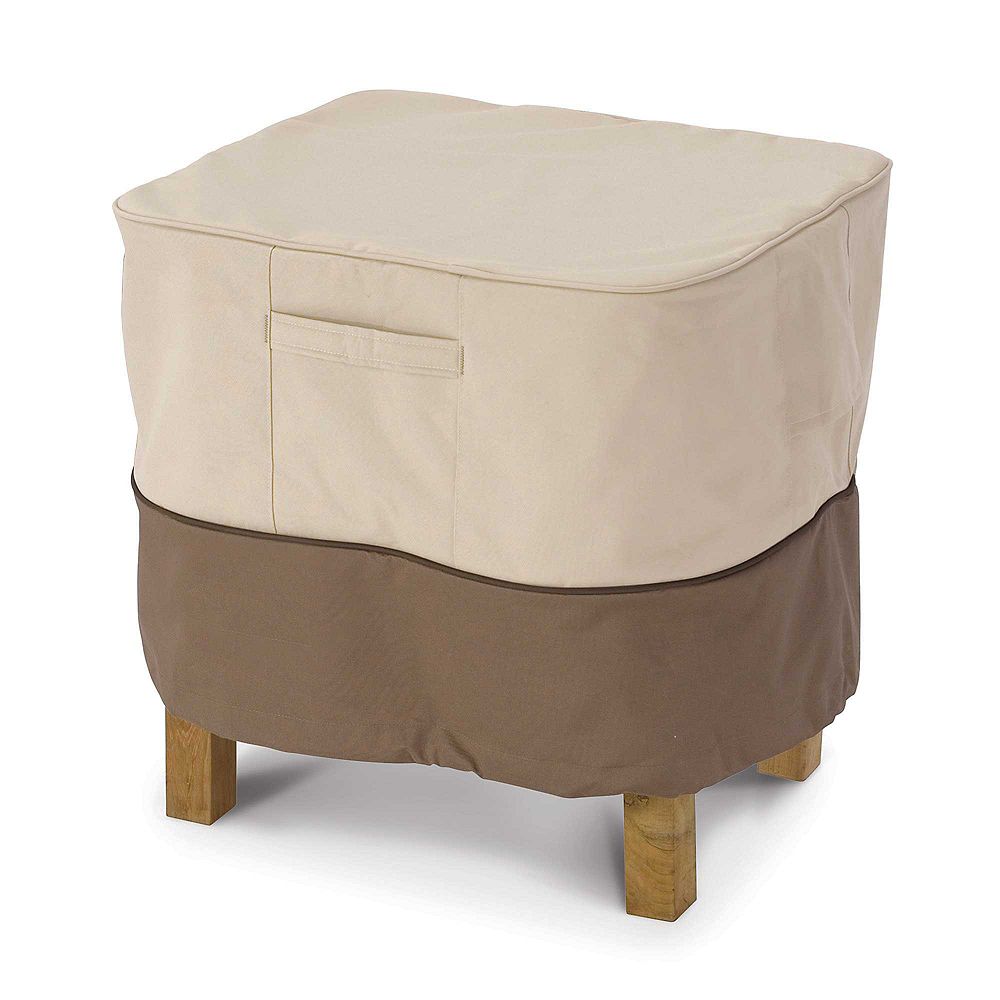 Gardelle protective fabric system offers beauty on the ...
Gardelle protective fabric system offers beauty on the outside and protection on the inside. Features a fabric top with a water repellent and water resistant inside coating. Click-close strap locks around the legs to secure your cover on windy days. Fits ottoman or side table, 38-inch x 28-inch.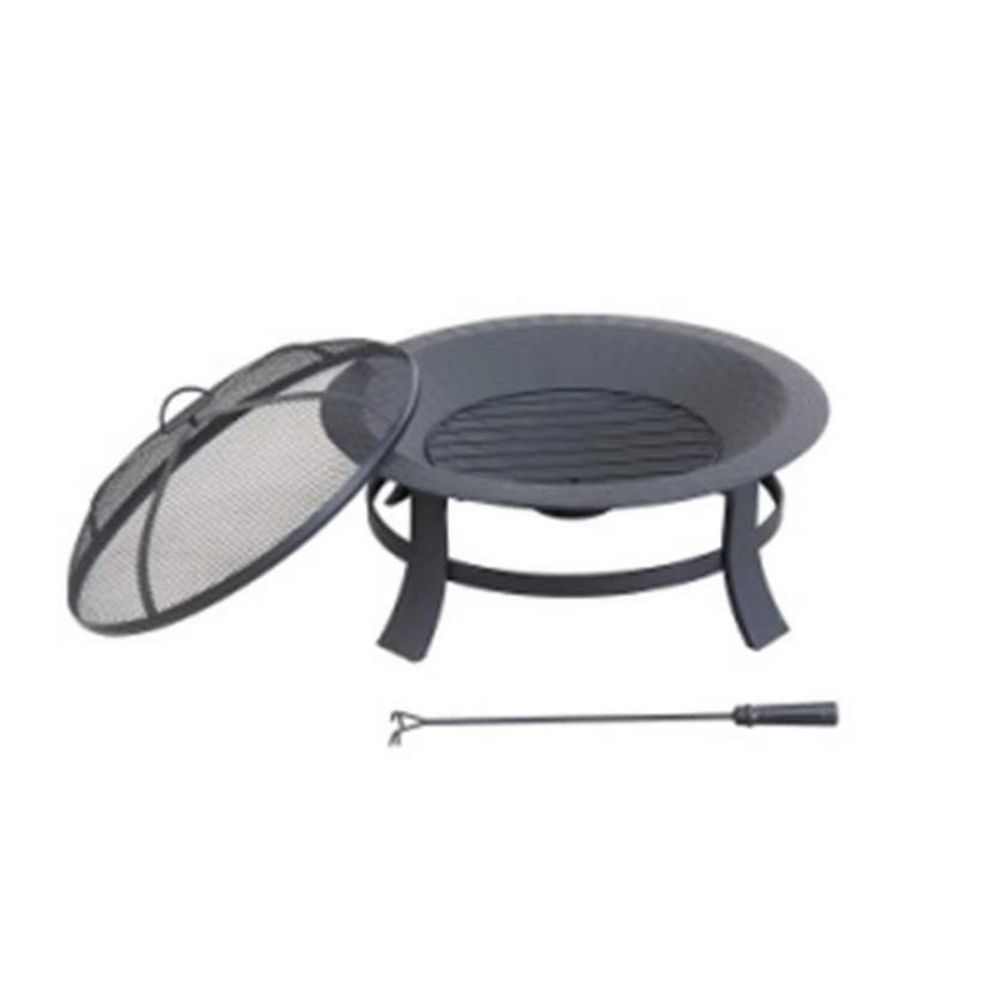 The Fire Pit 13 is the perfect accessory ...
The Fire Pit 13 is the perfect accessory for your outdoor patio. Log and cooking grates allow you to relax or eat marshmallow, depending on the mood, while a spark screen cover protects friends and family from jumping embers. It also includes a poker.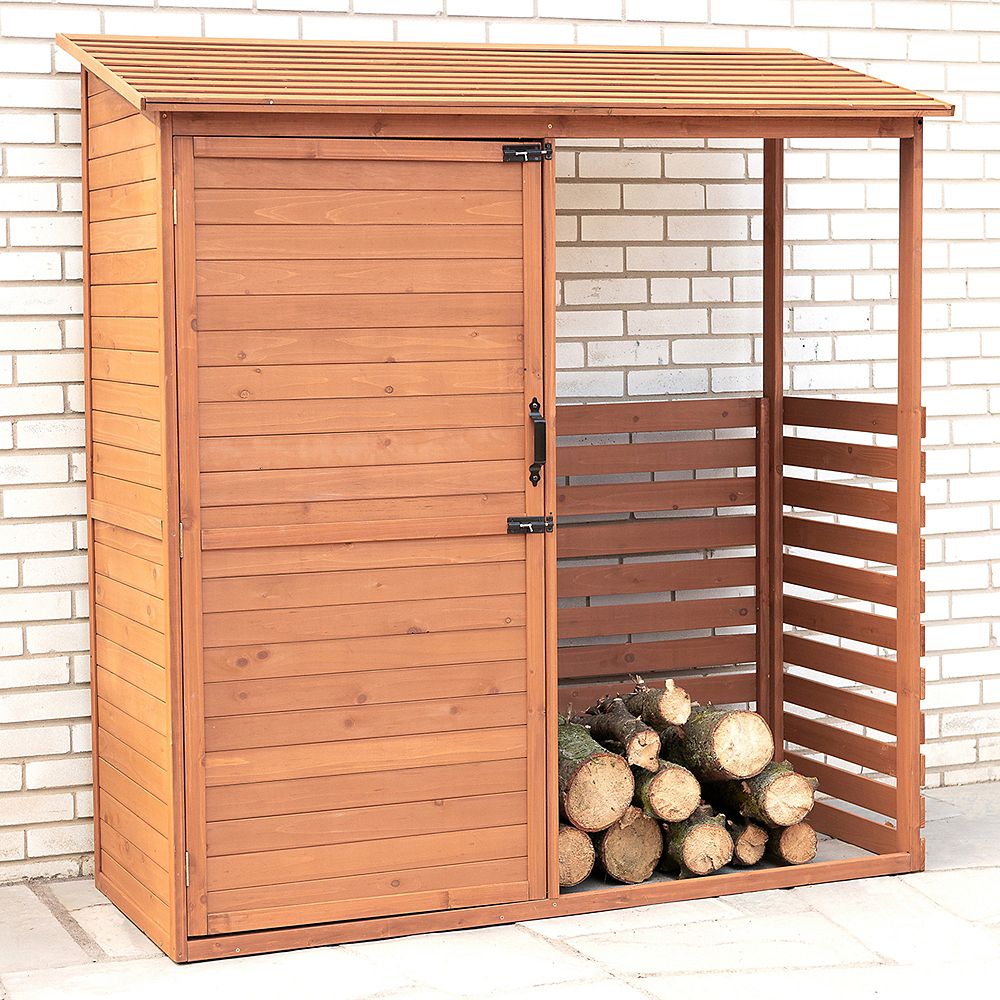 Combination firewood and storage shed eliminates messy piles ...
Combination firewood and storage shed eliminates messy piles and increases the life of firewood. Choose this combination firewood and storage shed to help your wood stay dry and get the air circulation needed for a longer-lasting, smoke-free burn. Enclosed two-level storage compartment keeps items neat and within immediate reach.