Shop Automotive
Related Categories
Outfitting Your Garage with Automotive Supplies & Accessories
You took incredible care to select a vehicle you love. Rely on The Home Depot to supply the tools, supplies, and accessories you need to keep it looking and running like new. You will discover everything from cleaning products to towing equipment by the top name brands you've come to trust. With so many automotive supplies and tools available, it's easy to discover ones that suit your needs at prices that fit within your budget.
Interior & Exterior Automotive Accessories
Sometimes, the little things make the biggest difference with your vehicle. Protective floor mats, cushioned steering wheel covers, and car organizers all work to protect your finishes and extend the life of the interior. You can stock up on important safety accessories too, including power inverters, roadside emergency safety kits, and dash cameras with recording capabilities. The Home Depot offers accessories for outside your car as well. Replacement wiper blades, reflective tape stripes, and car covers are just a few of the accessories you can get to enhance and protect your ride.
Carry all the tools you need throughout the day in a truck box designed for durability. Truck boxes come in a wide range of size and colour options, making it easy to find the ideal fit for your truck bed. Many feature locks that help secure your tools while protecting them from the elements.
Your car, boat, or truck will benefit from the wide selection of automotive batteries and chargers. You'll even discover the chargers you need for your electric cars. Make sure that every car you own has a pair of jumper cables in the trunk for emergencies.
Car Batteries
Jump Starters
Jumper Cables
Power Inverters
Battery Chargers
Marine Batteries
Take everything you need along with you by outfitting the back of your vehicle with a trailer. To save space, cargo carriers mounted bike racks, and specialty racks may be a better choice. Make sure to select a light kit to go along with your new trailer to make it road safe. Additional automotive cargo supplies include:
Winches
Tow Ropes
Coupler Locks
Trailer Hitches
Loading Ramps
Specialty Car Racks
Towing Accessories
Whether you work on cars for fun or as a profession, the right automotive tools will help you perform each task with perfection. Outfit your home garage with all the tools you need for standard jobs, such as changing the oil, rotating your tires, or even installing a new lift kit. Purchase several tools by the same brand and enjoy the added benefit of interchangeable parts and batteries.
Jacks
Stools
Creepers
Tire Inflators
Oil Change Tools
Vehicle Lift Tools
Tire Pressure Gauges
Funnels & Fluid Extractors
In addition to tools and accessories, The Home Depot is also your go-to source for quality automotive cleaning supplies, oils, and fluids. A well-cared-for vehicle will provide you with the reliability you need to get through your day.
Related Products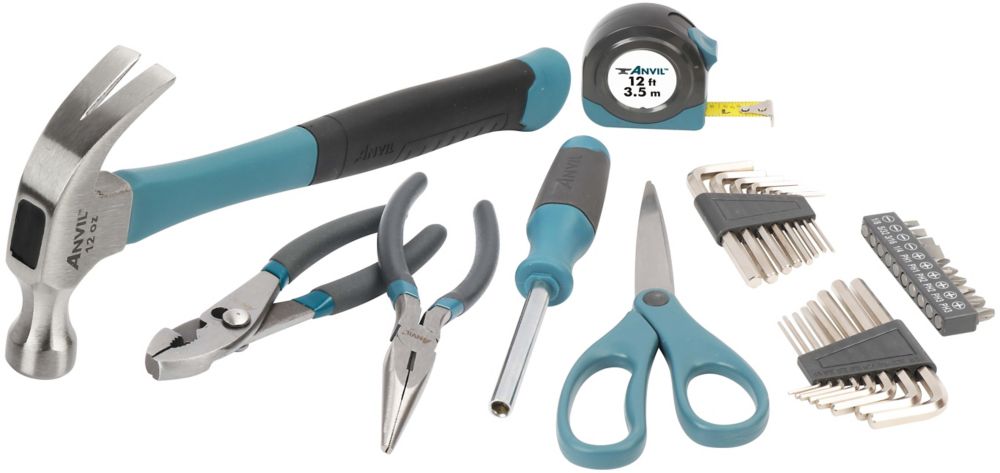 This 32-piece ANVIL Homeowners Tool Set is designed ...
This 32-piece ANVIL Homeowners Tool Set is designed to optimize work. Tools are made with quality metal and durable plastic. This set includes: retractable utility knife, 6-inch wrench, 6-inch long nose pliers, magnetic bit holder, 10 piece bits with stand, 16 piece hex wrench, 12 oz. hammer, 8-inch scissors, and ...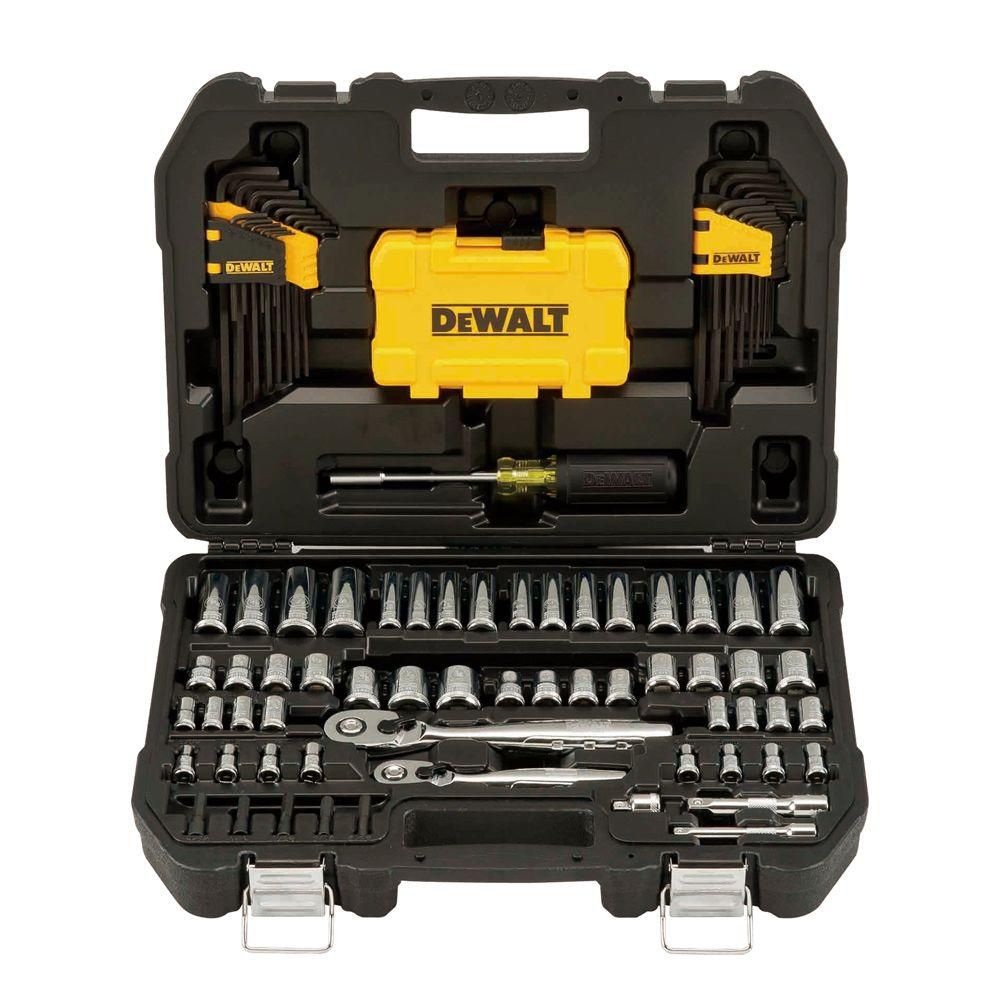 DEWALT has a well-earned reputation for designing and ...
DEWALT has a well-earned reputation for designing and manufacturing many of the world's most reliable and best-performing professional-grade power tools. Now DEWALT has applied that same no-nonsense, Guaranteed Tough philosophy to its new line of heavy-duty hand tools. The DEWALT DWMT73801 mechanics Tool set is ideal for most fastening applications ...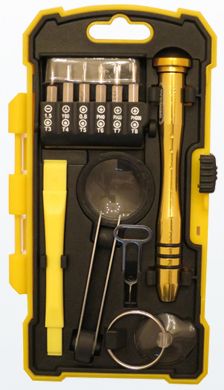 The 17-Piece Smart Phone Tool Kit includes a ...
The 17-Piece Smart Phone Tool Kit includes a precision screwdriver with interchangeable bits, a multi-size mini pry bar, sim card removal tool, Suction cup, tweezers and convenient storage case to keep everything in 1 place. This set provides you with the essential tools needed when repairing phones, tablets or other ...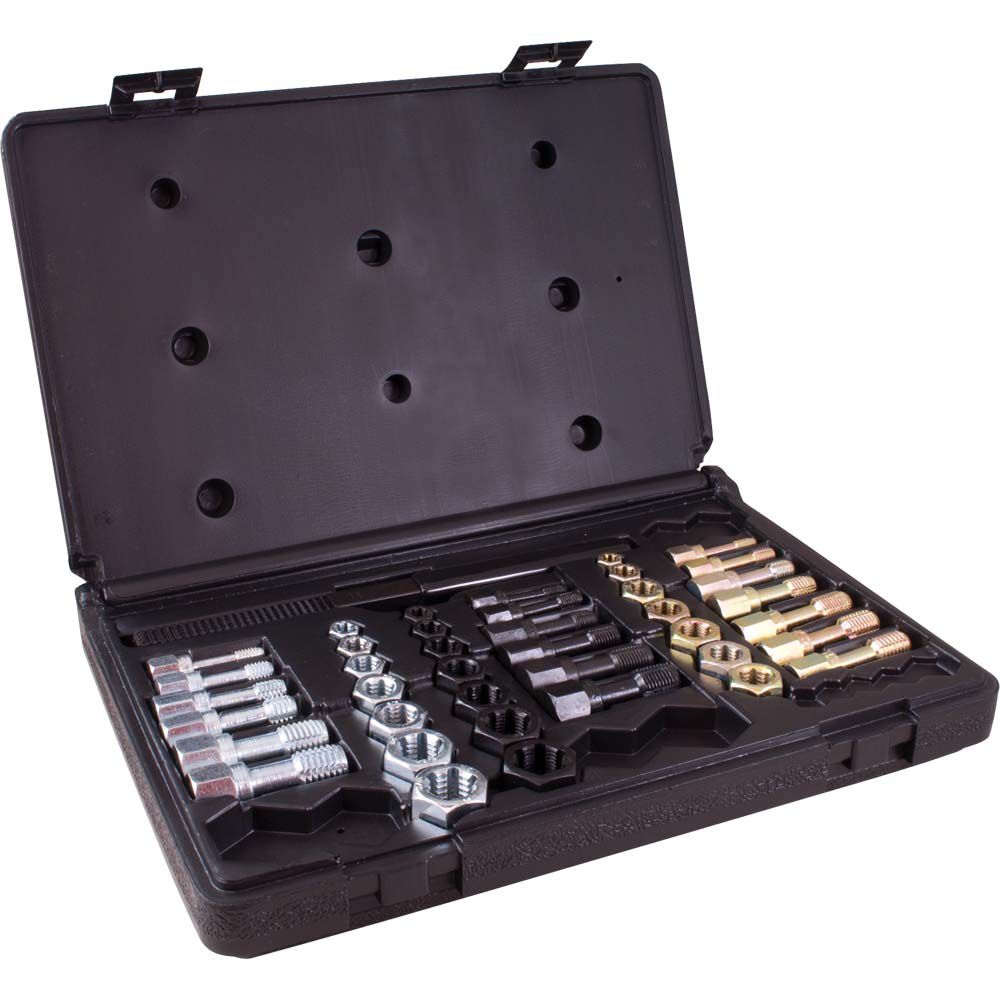 The taps and dies in this 42 piece ...
The taps and dies in this 42 piece set are ideal for restoring the stripped threads on old, rusty nuts and bolts. Hex shape makes taps and dies easy to turn with any socket or wrench. Made in USA and backed by Gray Tools worry-free lifetime warranty.