Shop our Kitchen Cabinets
Shop our Stock Assembled Kitchen Cabinets
Ready to Ship in 24 Hours
Our Top Brands
What to Expect in the Custom Cabinet Journey
Step 1
Book Appointment
Schedule a free in-store design consultation.

Step 2
Initial Consultation
Meet with an experienced designer to discuss your goals, budget and style.

Step 3
Site Analysis
A certified service provider will perform an on-site analysis & measure.

Step 4
Design & Approval
Collaborate with a kitchen designer to design your dream kitchen in a 3D rendering.

Ideas and How-to
Complete the Project
"We are very happy with Renuit Cabinet Restyling!  The options for door styles and colours were plentiful and with the help of our Renuit Rep, we were able to narrow down the look we wanted very quickly. Our installer was top notch and a skilled problem solver.  Best of all the kitchen was one-third of the cost of new cabinets. I'm always showing my before and after pictures and their reaction to the transformation confirms we did the best thing."

The Cabinets Make the Kitchen
One of the staples of a beautiful, trendy kitchen is the style and design of your kitchen cabinets and drawer fronts. Whether you're going for a modern farmhouse look or an industrial wooden/metal vibe, The Home Depot Canada has everything you need to complete your design. Choose from RTA cabinets (ready to assemble) or pre-assembled options in a variety of styles. We also have a wide selection of colours and finishes to choose from. In addition, our experienced kitchen designers can help you create your dream kitchen with a FREE kitchen design consultation.
Types of Cabinets
There are a number of different types of Kitchen Cabinets. Base cabinets give you storage underneath the countertops in your kitchen and are great for storing heavy items like pots and pans. Wall cabinets are perfect for storing dishes, glassware and other small items. Corner cabinets let you to use the space that's available in the corners of your kitchen to store items. Pantry cabinets or tall cabinets usually stand beside countertops to give you ample storage space for anything else you need to store, like boxed goods and items that aren't used every day. Pre-assembled kitchen cabinets are also a great option to save time during installation.
Kitchen Cabinet Door Styles

There are many options to choose from when selecting a style of door. Raised panel cabinet doors feature a profile or contour on the door face and are perfect for traditional and transitional looks. Slab panel doors are flat and featureless, offering a minimalistic look. Recessed panel doors feature a slightly recessed center panel and are often thinner than other types of cabinet doors. Shaker cabinet door panels feature recessed features with simple hardware and light finishes. Colour is important as well. White kitchen cabinets give a clean, sleek look, while grey kitchen cabinets offer a more dramatic feel. Black kitchen cabinets can help make a bold statement when paired with lighter colours. 
Special Order Kitchen Cabinets

Speak to an in-store kitchen designer about special order kitchen cabinets. Choose your layout, hardware, colour and more to realize the kitchen of your dreams. You can also take advantage of our Home Services professionals who can install your kitchen cabinets for you. Or, you can choose to have your order delivered to your door so you can get started. Browse our online assortment and see even more in-store.   
Related Products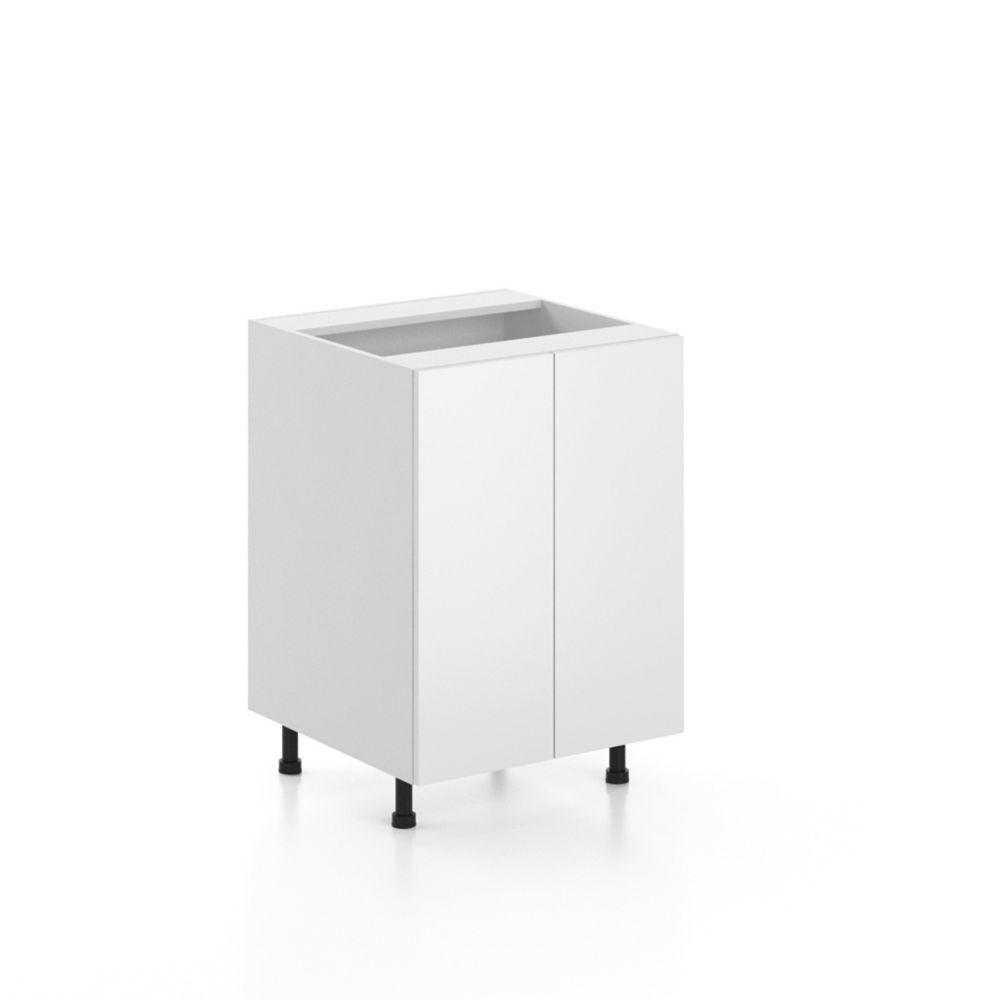 The Alexandria door in white melamine is a ...
The Alexandria door in white melamine is a resilient, easy-to-clean door with a high quality finish that is more affordable than wood. This slab melamine door is a staple in modern kitchens thanks to its sleek, adaptable looks. Match with Copenhagen aluminum glass door. Base Cabinet 24 inch features easier ...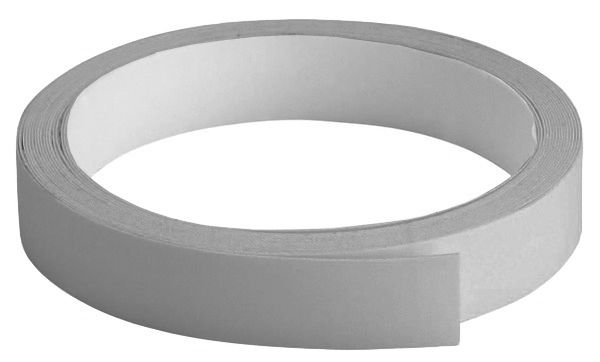 Eurostyle's Canadian Grey Edge band comes in 8 ...
Eurostyle's Canadian Grey Edge band comes in 8 feet rolls and is the perfect finishing touch for you to match your cabinets with your beautiful kitchen doors.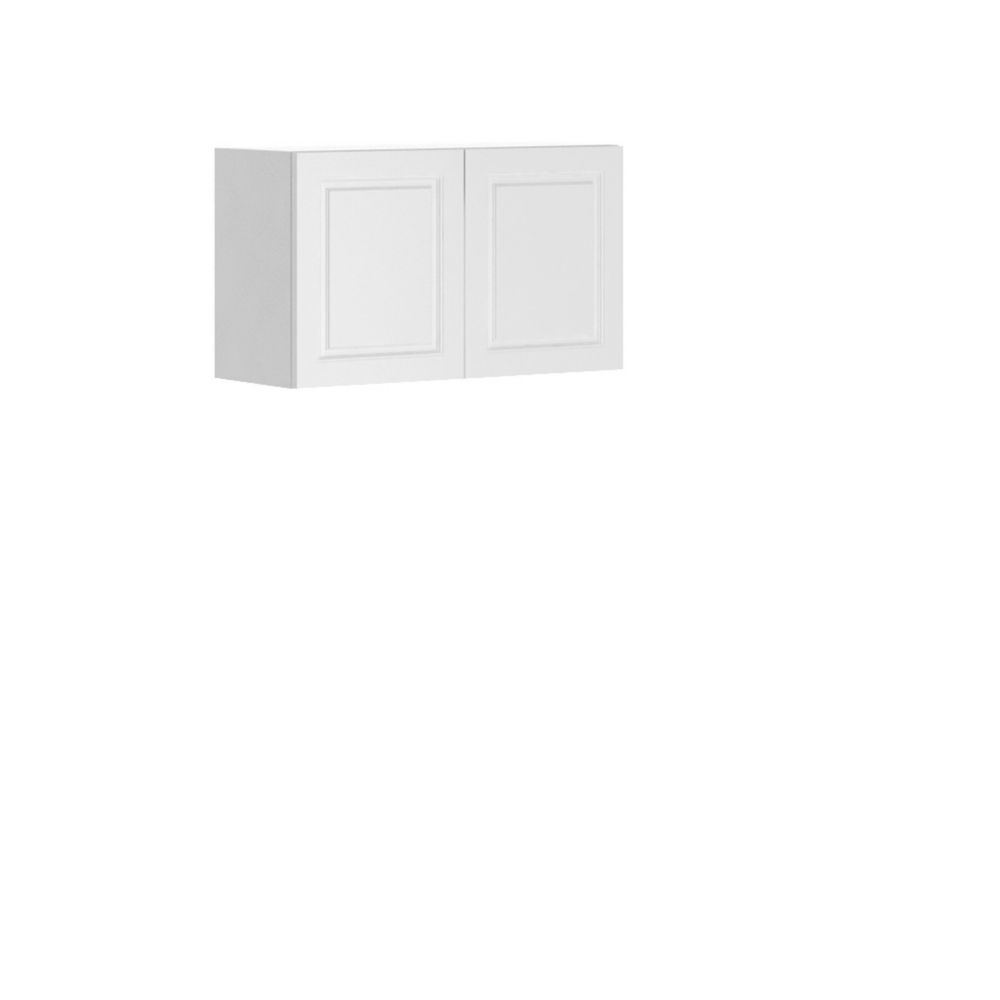 The Florence thermoplastic door in white is a ...
The Florence thermoplastic door in white is a worry-free, durable and easy to maintain addition to your classic kitchen. This raised panel door mimics the look of lacquer to provide a low-cost alternative to a high-end look. Wall Cabinet 30 x 18 in features easier access than traditional framed cabinets ...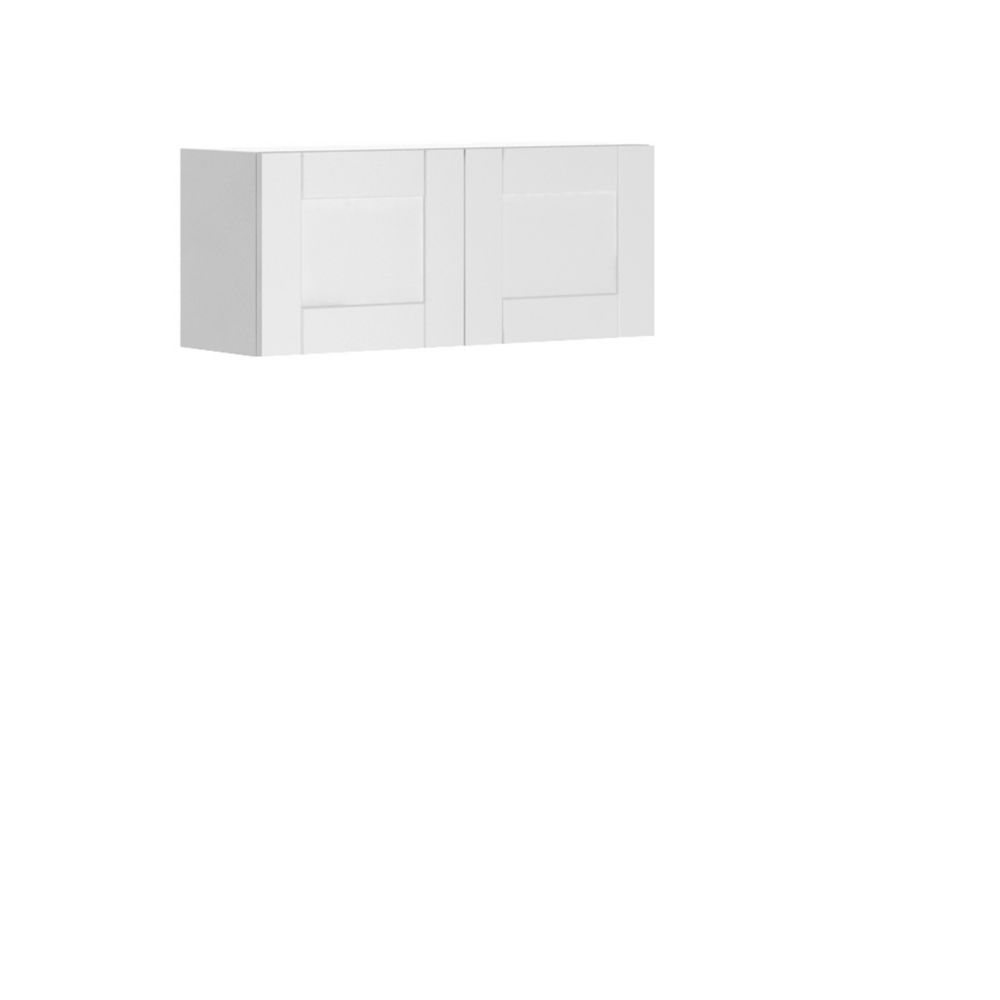 The Oxford door in matt white thermofoil lends ...
The Oxford door in matt white thermofoil lends an elegant, contemporary look to any kitchen with its simple, clean lines. This 3-1/2 inch shaker door offers a smooth and durable finish in a timeless style. Wall Cabinet 36 x 15 in features easier access than traditional framed cabinets and comes ...