Shop Fireplaces & Stoves by Category
Shop Fireplaces & Stoves by Fuel Type
Related Categories
Ideas & How-to
DIY Christmas Fireplace Decor
Create a Cozy Retreat with a Fireplace
There is nothing more iconic throughout the fall and winter than gathering around the hearth to enjoy time with friends and family. If you live in a home that doesn't have a fireplace built in, you don't have to go through an expensive remodel to add one. Simply select an electric fireplace for a fast and easy installation process.
Selecting a Fireplace Style
Once you've decided to add a fireplace, it is time to narrow down your search by selecting a style. The Home Depot offers many different options from which to choose.
•  Fireplace with Surrounds: This option features a gas or electric fireplace built with a complete surrounding mantel. The overall design can range from traditional to modern and gives the finished room a look as though a fireplace was part of the original home design. It also provides a mantel on the top for displaying a few of your favorite accents.

•  Fireplace TV Stands: Enjoy beauty, warmth, and entertainment all in one unit with a fireplace television stand. These fireplaces provide ample space on top for even large televisions and provide a place to store your cable box and other components.

•  Fireplace Inserts: For a truly minimal look, select a fireplace insert. These compact designs are easy to integrate into a bookshelf or wall cutout and make a popular option for use in bedrooms and bathrooms. Some fireplace inserts even offer a dual-sided design that allows for them to be viewed from two rooms.

•  Wood Stoves: When you're looking for a rustic, authentic look, there's nothing quite like a wood stove. These units are freestanding but require proper ventilation.
Accessorizing Your Fireplace
The items you place around your fireplace should be both decorative and functional. Fireplace screens keep sparks in and are an absolute essential for any wood-burning design. Wood burning fireplaces also require a set of tools and perhaps a bucket for storing extra wood.
Mounted above a bathtub, installed in a bedroom, or displayed in a living room, fireplaces make any room warmer, cozier, and more inviting. With so many different styles to choose from, it is easy to find one that coordinates with the design of your space while staying on budget.
Related Products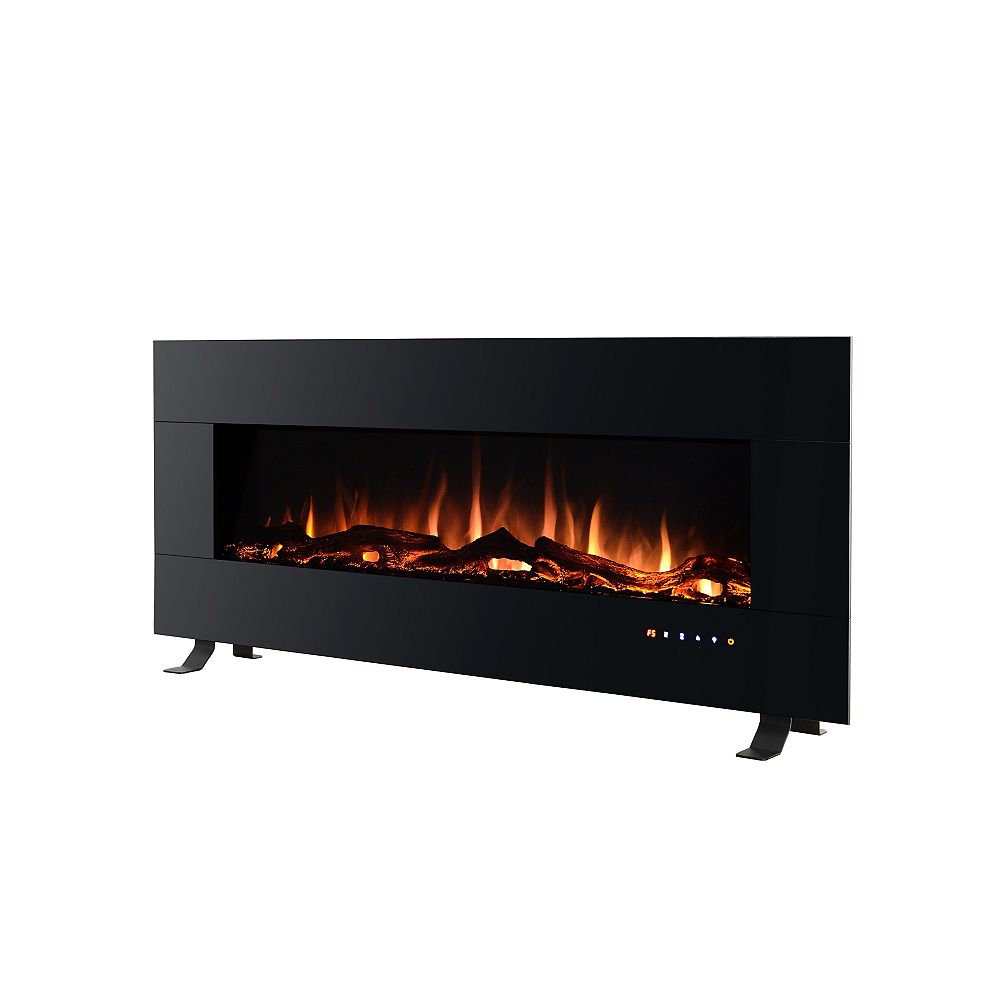 This 50 inch Flat Glass Electric Fireplace offers ...
This 50 inch Flat Glass Electric Fireplace offers cozy warmth and 3 colour flame with adjustable brightness to help you create the perfect mood for any setting. It can be installed by built-in, wall-mounted or free-standing. LED technology provides the most realistic flame effect. Flame effect can be used with ...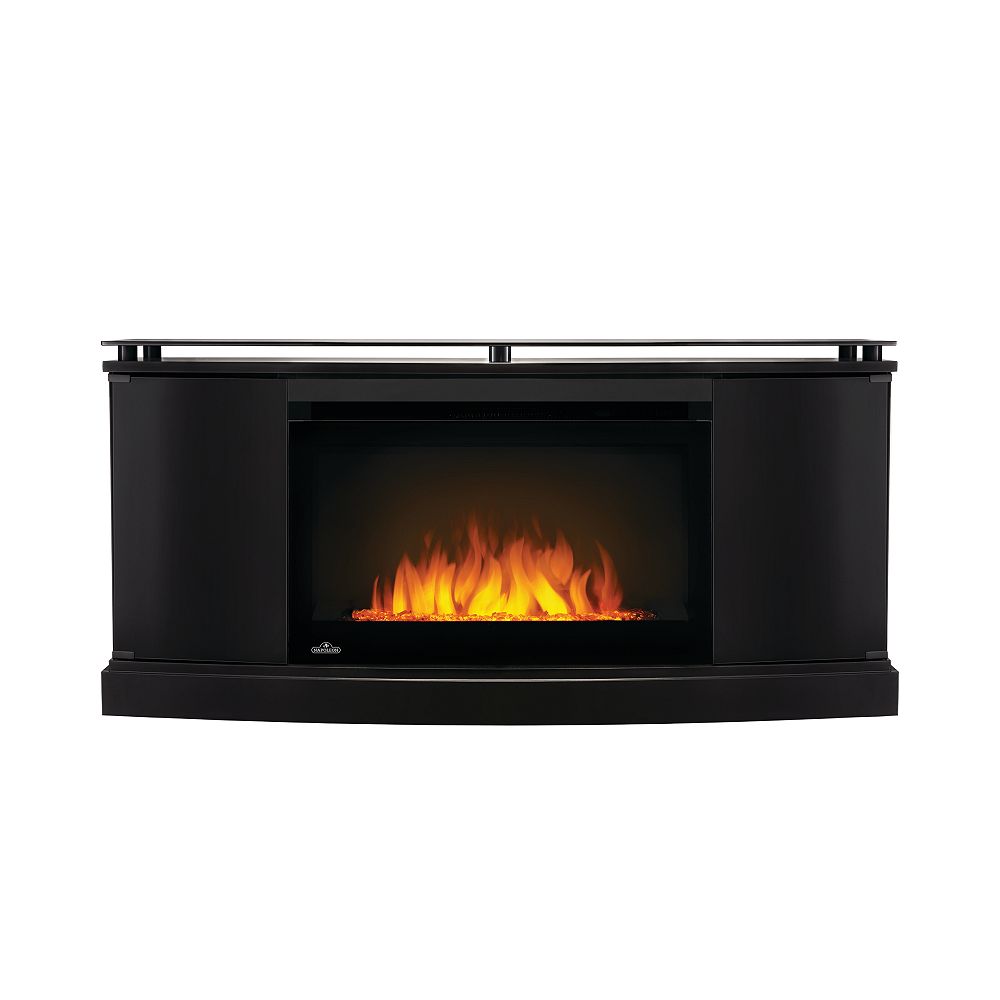 The Anya Electric Fireplace Mantel Package by NAPOLEON ...
The Anya Electric Fireplace Mantel Package by NAPOLEON is stylishly modern, complete with a black glossy finish and a clean lined silhouette. Specifically built for the Cinema Glass 27 Electric Fireplace. This contemporary mantel features a smoked glass top and doors as well as an electronic media compartment with wire ...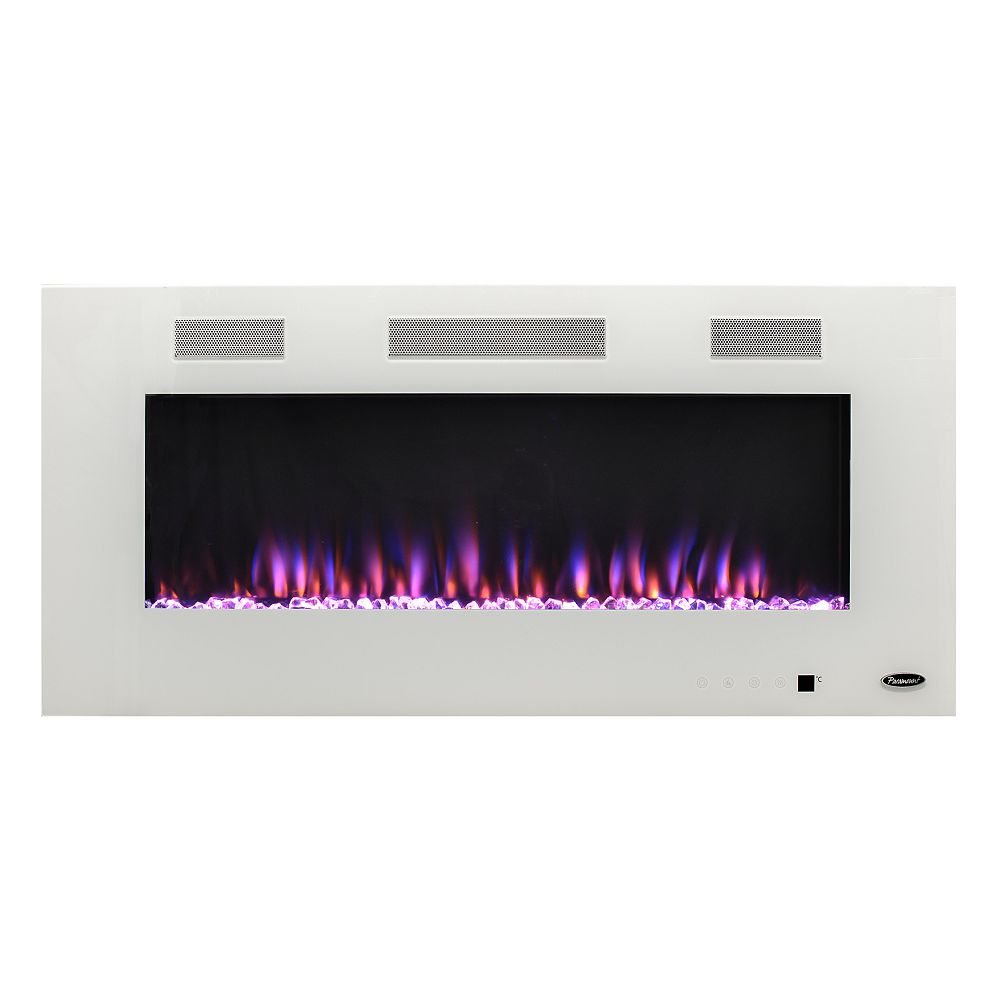 This incredibly slim 42 inch wall mount offers ...
This incredibly slim 42 inch wall mount offers hundreds of different colour options from its unique Triple Fire system. The system is made up of 3 individually controllable energy saving LED coloured flame effects and 8 LED back light colour options (optional on surface mount installations only.) The fireplace can ...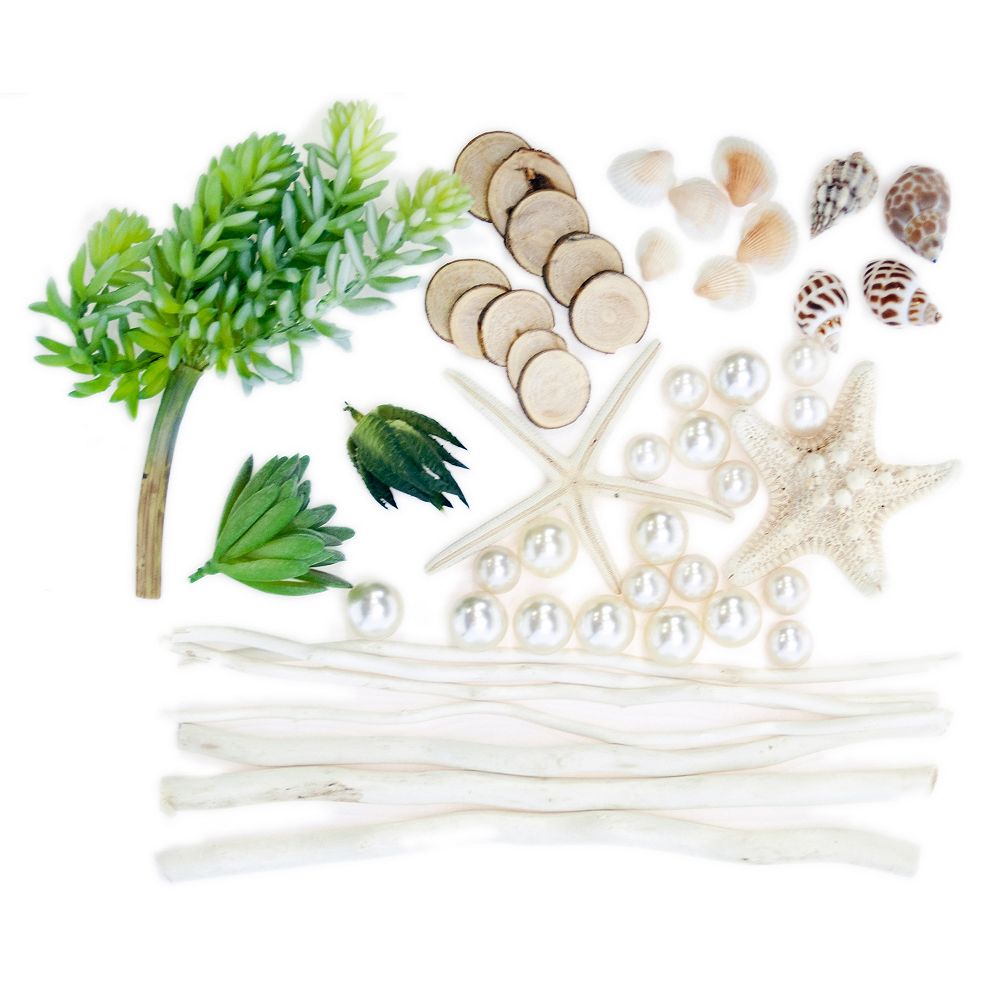 With the Paramount Media Kit, you can turn ...
With the Paramount Media Kit, you can turn your beautiful electric fireplace into a functional, expressive piece of art. Included are 10 round wood chips, 4 small white branches, 3 large white branches, 1 star fish, 1 pearl drop fish, 6 white seashells, 4 natural conch shells, 10 large pearls, ...